From August 3, 2015 thru August 9, 2015
It's a great week to be traveling, and it's a great week to be you. A little sweet flirtation or an unexpected bond of understanding (or both) could come your way on Monday or Tuesday, and the world seems newly minted for your pleasure. Midweek, you'll feel a happy pang of both missing home and having the time of your life -- touch base via email or phone. This weekend, your outgoing nature is matched by people, places and things rushing to meet you, so prepare for big adventure.
Dreams are not just random mental events that happen when we are asleep. They are incredibly symbolic, unconscious messages. They can give you advice, warnings, and reveal secret meanings behind your circumstances.
Read More »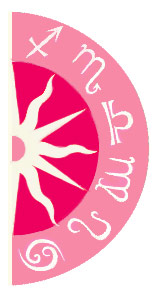 Discover what 2015 holds for you: