From November 30, 2015 thru December 6, 2015
Don't fuss over your travel plans as the week begins. Sometimes the best side-trips are completely spontaneous, and you need to focus on having fun -- not following a schedule. Midweek means trouble for your trip budget, if you're not careful. Weigh potential purchases carefully, and your instincts will see you through. Later in the week, you'll wander off the road well-traveled -- you'll get the gift of insight and see things through the eyes of a native. Take advantage of your new-found perspective to learn about something (or someone!) new. This weekend, you might feel like you're stuck running in circles. Rely on your generosity -- rather than your pride -- to show the way out.
Worried about money? Your Gold Tarot can put you on the path to greater wealth! You'll see the financial strengths and challenges, and be better able to make the best of your assets. You'll be raking in the cash in no time with help from your Gold Tarot - it's like consulting a personal financial advisor!
Read More »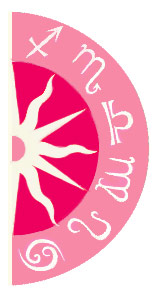 Discover what 2016 holds for you: