From November 30, 2015 thru December 6, 2015
Don't fuss over your travel plans as the week begins. Sometimes the best side-trips are completely spontaneous, and you need to focus on having fun -- not following a schedule. Midweek means trouble for your trip budget, if you're not careful. Weigh potential purchases carefully, and your instincts will see you through. Later in the week, you'll wander off the road well-traveled -- you'll get the gift of insight and see things through the eyes of a native. Take advantage of your new-found perspective to learn about something (or someone!) new. This weekend, you might feel like you're stuck running in circles. Rely on your generosity -- rather than your pride -- to show the way out.
The Zodiac Love Tarot reveals the truth about your love life. Learn which obstacles are in your way and where your strengths lie. This reading clarifies important relationship issues, allowing you to search for answers through the symbolism of astrology and Tarot cards. The imagery of this unique system allows you to achieve your heart's desire.
Read More »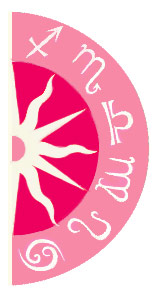 Discover what 2016 holds for you: