From February 8, 2016 thru February 14, 2016
Careful with that travel budget! If you buy too many souvenirs or high-priced sightseeing tours, you may never be able to afford to travel again. Instead, capture your memories with a digital camera and/or journal as the week begins -- which actually suits your introverted mood just fine. By Tuesday night or Wednesday, expect to find agreement with like-minded travel companions (even ones you've just met), and don't be surprised to find some potential for romance. On Friday and Saturday, you'll need to look beneath the surface to understand the big picture, because by Sunday you'll be too swept up in high adventure for such introspective intuiting.
We all have wishes, but sometimes we aren't sure if, when, or how they will be granted. Your Make a Wish Tarot reveals how you can make a dream your reality. This three-card reading explains the circumstances surrounding your wish, the challenges to overcome, and the final result. Will your wish come true? Find out!
Read More »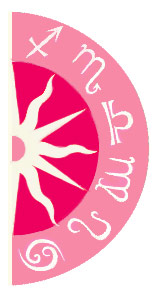 Discover what 2016 holds for you: