From May 18, 2015 thru May 24, 2015
You love a little company as the week begins. Join up with a tour group or befriend a fellow traveler in the lobby or Internet cafe. Before you know it, life on the road will be a party. On Wednesday or Thursday, on the other hand, you may want to be alone with your thoughts. A day trip on the train or gazing at art is exactly your contemplative speed, and travel could have an amazing effect on your personal philosophy now. With the weekend comes the return of extroverted energy, and your interest in the world around you is definitely reciprocated. Love your life, and it'll return the favor.
Worried about money? Your Gold Tarot can put you on the path to greater wealth! You'll see the financial strengths and challenges, and be better able to make the best of your assets. You'll be raking in the cash in no time with help from your Gold Tarot - it's like consulting a personal financial advisor!
Read More »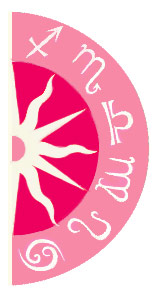 Discover what 2015 holds for you: