From April 27, 2015 thru May 3, 2015
Your radiance warms whatever part of the world you're gracing with your presence at the week's outset. Enjoy your expansive mood, because by midweek you'll be feeling a bit more introverted. Now's the time, you sense, to do things by the book -- the guidebook, that is -- rather than striking out randomly and losing precious time. There's plenty of action to keep you busy, especially after Thursday night; you may even end up with a hot date. Sunday's an excellent time to relax and evaluate your journey so far.
Fill your life with joy by learning about your personal chakras, or spiritual energies. Wondering why you feel out-of-whack some days, then fantastic the next? What is really happening in your soul? The Chakra Tarot helps you discover the truth by revealing the state of your body's seven sacred energy centers, and how each affects your life.
Read More »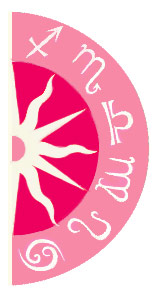 Discover what 2015 holds for you: