From May 25, 2015 thru May 31, 2015
Reevaluating your itinerary is a great idea at the week's start, especially before you commit yourself or your wallet. Putting your trip under the microscope means you may not necessarily like everything you see, but the good news is, anything you're not crazy about is within your power to change, especially on Wednesday and Thursday. Someone asks you a favor on Friday, but that doesn't mean you have to automatically say yes. Contemplating a detour on Saturday or Sunday? Ask yourself if the long-term payoffs are worth the short-term hassle.
Standing at a crossroads? Afraid to make a mistake? Can't decide? That's what your Yes/No Tarot reading was designed to help you with - quick, easy, and simple! This powerful reading is like a trusted friend, guidance counselor, and oracle all in one. You'll get a straight, honest answer to help you make the best decisions.
Read More »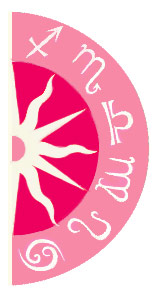 Discover what 2015 holds for you: