From November 23, 2015 thru November 29, 2015
As the week begins, look for opportunities to collect mementos. On Monday, don't get caught without your digital camera (or at least a sturdy journal) for recording your adventures. (That'll help to narrate your travelogue for friends and family when you get back home.) The middle of the week will remind you of why you love to travel in the first place: You'll be adventurous and ready for anything, whether that's extreme sightseeing or a shot at some road romance. That enthusiasm will carry you well into the week, and Thursday and Friday make especially good days for sharing your sense of adventure with others. This weekend, slow down and concentrate on patience and flexibility (worthwhile traits for any good traveler).
By understanding the secrets hidden within your past lives, you can get closure and start planning the life you've always dreamed of. Your Karma Oracle explains who you were, who has had the biggest impact on you, your karmic inheritance (special gifts), and what you need to do to rid yourself of negative energy and get the life you really want!
Read More »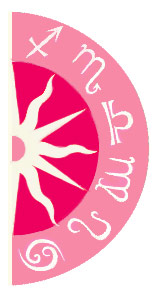 Discover what 2016 holds for you: