From August 24, 2015 thru August 30, 2015
Starting midday Monday, the world's got your name written all over it (at least for a few days). What do you want most from your trip? Whether it's as simple as utter relaxation or you're on a powerhouse business jaunt, make your wishes known and make them come true now. The power of your will is irresistible. By Thursday you'll be ready to wind down a little and review your photos, send some email and revel in your triumphs. Check your budget while you're at it. Then watch for a little romance this weekend.
Get a clear perspective on your perplexing situation! The Egyptian Tarot comes to us from the time pharaohs walk as gods among the living. The left eye of Horus, an indestructible sky god, is associated with the Moon (lunar cycles) while the right eye is associated with the Sun. Together, they'll help you see deeply into your present and future.
Read More »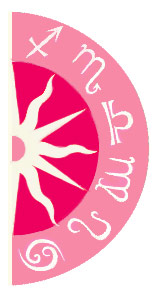 Discover what 2015 holds for you: