From August 3, 2015 thru August 9, 2015
It's a great week to be traveling, and it's a great week to be you. A little sweet flirtation or an unexpected bond of understanding (or both) could come your way on Monday or Tuesday, and the world seems newly minted for your pleasure. Midweek, you'll feel a happy pang of both missing home and having the time of your life -- touch base via email or phone. This weekend, your outgoing nature is matched by people, places and things rushing to meet you, so prepare for big adventure.
Angels watch over you, providing strength and love when you need it most. The Tarot of Angels describes what your birth angel says about you and your life path. Learn what the angels have done for you in the past, what they are doing now, and what they will do in the future to help you. Build hope and faith with the Tarot of Angels!
Read More »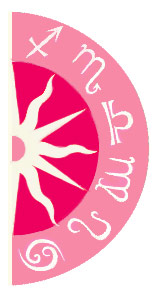 Discover what 2015 holds for you: