From May 4, 2015 thru May 10, 2015
Take some time early this week to shop around for souvenirs -- especially those related to the history of your surroundings. You may be surprised by what you dig up, so take a good look at what's on offer. It's a good idea to change your plans a bit in the middle of the week, if only to relieve yourself of a long string of similar experiences. Strive for novelty! You find it incredibly easy to offer assistance to someone in need this weekend and their gratitude will be legendary.
Get a clear perspective on your perplexing situation! The Egyptian Tarot comes to us from the time pharaohs walk as gods among the living. The left eye of Horus, an indestructible sky god, is associated with the Moon (lunar cycles) while the right eye is associated with the Sun. Together, they'll help you see deeply into your present and future.
Read More »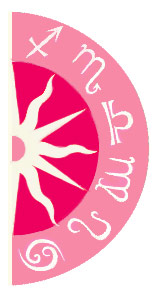 Discover what 2015 holds for you: