From August 31, 2015 thru September 6, 2015
At the beginning of this week, you have a unique opportunity to develop a deeper understanding of the place you're visiting -- an understanding most tourists will never achieve. Delve into the history if you have a chance and question locals; they'll respond with surprising warmth. By Thursday, you're in bold explorer mode, and one thing you may discover is a little romance. Your talk is certainly fascinating, but this weekend you should emphasize listening to optimize your experience.
Get a clear perspective on your perplexing situation! The Egyptian Tarot comes to us from the time pharaohs walk as gods among the living. The left eye of Horus, an indestructible sky god, is associated with the Moon (lunar cycles) while the right eye is associated with the Sun. Together, they'll help you see deeply into your present and future.
Read More »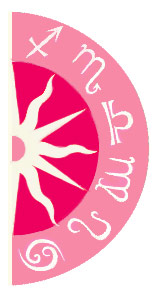 Discover what 2015 holds for you: