From May 4, 2015 thru May 10, 2015
Take some time early this week to shop around for souvenirs -- especially those related to the history of your surroundings. You may be surprised by what you dig up, so take a good look at what's on offer. It's a good idea to change your plans a bit in the middle of the week, if only to relieve yourself of a long string of similar experiences. Strive for novelty! You find it incredibly easy to offer assistance to someone in need this weekend and their gratitude will be legendary.
The Zodiac Love Tarot reveals the truth about your love life. Learn which obstacles are in your way and where your strengths lie. This reading clarifies important relationship issues, allowing you to search for answers through the symbolism of astrology and Tarot cards. The imagery of this unique system allows you to achieve your heart's desire.
Read More »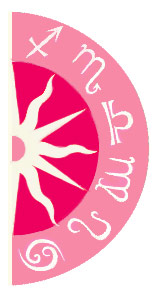 Discover what 2015 holds for you: