From December 7, 2015 thru December 13, 2015
This Monday and Tuesday, get out the maps and guidebook, and bounce around ideas with friends and traveling companions. It's good to have a plan, and even better to have a plan that everyone loves (and has agreed upon!). Use your natural leadership skills to find a consensus. Your enthusiasm will carry you -- and everyone else -- into midweek, as you try new things and seek out new places. Everyone wants to bask in your warmth. This weekend, expect to be full of yourself -- but in a good way! You're at your most confident, creative and charismatic, and ready to lead a new adventure.
The Zodiac Love Tarot reveals the truth about your love life. Learn which obstacles are in your way and where your strengths lie. This reading clarifies important relationship issues, allowing you to search for answers through the symbolism of astrology and Tarot cards. The imagery of this unique system allows you to achieve your heart's desire.
Read More »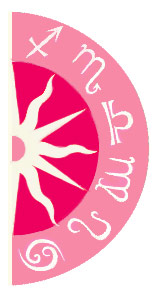 Discover what 2016 holds for you: