From November 30, 2015 thru December 6, 2015
Since when did you become a travel guide? It's probably just your usual helpful nature, so as the week begins, don't be surprised to find yourself handing out traveling tips and tricks to a crew of grateful fellow explorers. You could use a break from fretting over your own itinerary. Midweek finds you full of yourself, but in a good way. You're all energy, and your trip is about to produce the sort of self-perspective and transformation that all great journeys should. The later days of the week could find you a little bewildered and beside yourself (handcuff yourself to those bags if you don't want to absent-mindedly misplace them!), but the weekend should bring you back to your centered, sensitive self. A romantic dinner would make the perfect finale.
Standing at a crossroads? Afraid to make a mistake? Can't decide? That's what your Yes/No Tarot reading was designed to help you with - quick, easy, and simple! This powerful reading is like a trusted friend, guidance counselor, and oracle all in one. You'll get a straight, honest answer to help you make the best decisions.
Read More »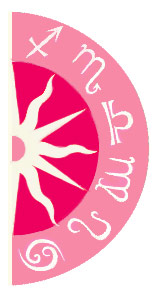 Discover what 2016 holds for you: