From August 24, 2015 thru August 30, 2015
If you find yourself uncharacteristically sounding off about how things are back home (and, by corollary, how they should be where you are) at the beginning of the week, reel yourself back in. Curb the criticism and share your photos or stories in a more open-ended way; your appreciation for the present may suddenly skyrocket. By Thursday, you're lending a helping hand that makes your karma quite sweet; those on business forge an invaluable alliance. This weekend, an impulsive day trip is just the ticket.
Dreams are not just random mental events that happen when we are asleep. They are incredibly symbolic, unconscious messages. They can give you advice, warnings, and reveal secret meanings behind your circumstances.
Read More »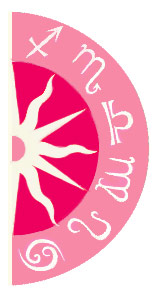 Discover what 2015 holds for you: