From November 23, 2015 thru November 29, 2015
Don't let anybody run you over! Others might get pushy at the start of the week -- especially with written details, like itineraries or tickets -- but you just need to stand up for yourself. (Or, barring that, put off tough travel decisions until later.) Midweek finds luck back on your side, and your journey will serve up almost more fun details than you'll be able to remember. (Keep that digital camera handy!) Later in the week, expect everything to come easily, and don't be surprised when others look to you to take the lead. This weekend, give yourself a break. Some of the best travel days involve doing nothing at all.
By understanding the secrets hidden within your past lives, you can get closure and start planning the life you've always dreamed of. Your Karma Oracle explains who you were, who has had the biggest impact on you, your karmic inheritance (special gifts), and what you need to do to rid yourself of negative energy and get the life you really want!
Read More »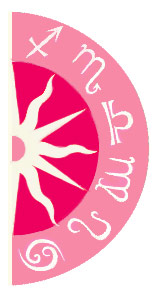 Discover what 2016 holds for you: