From February 8, 2016 thru February 14, 2016
You're too kind! Or more precisely, you're exactly kind enough as the week begins -- and others will appreciate your helping hand. You might feel more hesitant than usual about pitching in and helping out, but don't: Sometimes the native helps the visitor, and sometimes it's the other way around. Towards the middle of the week, take extra care in picking a new path -- whom you travel with could prove just as important as where you decide to go. On Friday and Saturday, don't let yourself get run over. Someone might try to fleece you (on a purchase? on a reservation?), but just stand up for yourself. This Sunday, luck is on your side.
Fill your life with joy by learning about your personal chakras, or spiritual energies. Wondering why you feel out-of-whack some days, then fantastic the next? What is really happening in your soul? The Chakra Tarot helps you discover the truth by revealing the state of your body's seven sacred energy centers, and how each affects your life.
Read More »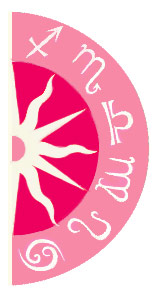 Discover what 2016 holds for you: