From February 1, 2016 thru February 7, 2016
Go easy on yourself as the week begins -- so that means no 18-hour bus trips or last-minute sightseeing tours. Monday is a good day to sit still and create your own fun (even if it's just reading by a pool or sitting in a coffee shop). The middle of the week heats up, and on Tuesday and Wednesday, anything is possible. Get creative -- and you might even be surprised to find romance on the road. On Friday and Saturday, though, consider flying solo, or at least away from the hassles and competing demands of your usual traveling companions. This Sunday, make a decision even if you don't have all the facts.
Fill your life with joy by learning about your personal chakras, or spiritual energies. Wondering why you feel out-of-whack some days, then fantastic the next? What is really happening in your soul? The Chakra Tarot helps you discover the truth by revealing the state of your body's seven sacred energy centers, and how each affects your life.
Read More »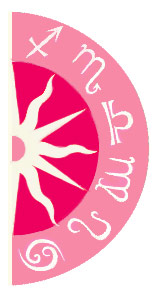 Discover what 2016 holds for you: