From February 8, 2016 thru February 14, 2016
You're too kind! Or more precisely, you're exactly kind enough as the week begins -- and others will appreciate your helping hand. You might feel more hesitant than usual about pitching in and helping out, but don't: Sometimes the native helps the visitor, and sometimes it's the other way around. Towards the middle of the week, take extra care in picking a new path -- whom you travel with could prove just as important as where you decide to go. On Friday and Saturday, don't let yourself get run over. Someone might try to fleece you (on a purchase? on a reservation?), but just stand up for yourself. This Sunday, luck is on your side.
We all have wishes, but sometimes we aren't sure if, when, or how they will be granted. Your Make a Wish Tarot reveals how you can make a dream your reality. This three-card reading explains the circumstances surrounding your wish, the challenges to overcome, and the final result. Will your wish come true? Find out!
Read More »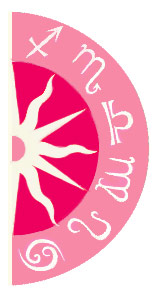 Discover what 2016 holds for you: