From May 18, 2015 thru May 24, 2015
The road's a busy place as the week begins, so be sure to look both ways. There's so much stimulation that it could be easy to lose track of an important confirmation number, your wallet or time itself -- so be vigilant. Your mood's changeable on Wednesday and Thursday, and your energy level could be, too, if you don't eat regular light meals and stay hydrated. Keep your itinerary flexible and take care of yourself. By the weekend, the stars say you're on top of the world, ready to explore and enjoy your surroundings with zest. Your sense of humor transcends all boundaries now.
Angels watch over you, providing strength and love when you need it most. The Tarot of Angels describes what your birth angel says about you and your life path. Learn what the angels have done for you in the past, what they are doing now, and what they will do in the future to help you. Build hope and faith with the Tarot of Angels!
Read More »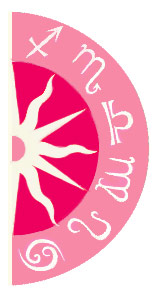 Discover what 2015 holds for you: