From May 25, 2015 thru May 31, 2015
Make an effort to be eco-friendly on Monday and Tuesday. Do you really need to get fresh towels every day? Plus, bringing a travel mug only takes up a little space and saves a lot of trash. Midweek, your keen eye spots a few gifts that would be perfect for family and friends back home. If you go overboard, investigate the shipping options -- they might be cheaper than paying for an extra bag on the journey home. Friday, Saturday and Sunday, you click with someone you meet on the road. Maybe it's just the magic of travel, but who cares? Enjoy it!
Standing at a crossroads? Afraid to make a mistake? Can't decide? That's what your Yes/No Tarot reading was designed to help you with - quick, easy, and simple! This powerful reading is like a trusted friend, guidance counselor, and oracle all in one. You'll get a straight, honest answer to help you make the best decisions.
Read More »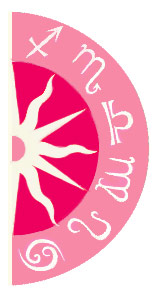 Discover what 2015 holds for you: