From November 23, 2015 thru November 29, 2015
Why so moody? As the week begins, you might feel a little dreamy and down -- but just take your time. Traveling can stir up some serious feelings (just by breaking your routine, if nothing else), and you might need time to sort them out. Come midweek, others will be drawn to your open-minded, optimistic presence. Enjoy any new-found friends, and maybe take this chance to rustle up a fun group meal or a spontaneous sightseeing trip. Start pinching pennies later in the week -- you need to get creative and squeeze your travel budget if you don't want to go home early. Take a chance this weekend and strike up conversation with strangers.
The Zodiac Love Tarot reveals the truth about your love life. Learn which obstacles are in your way and where your strengths lie. This reading clarifies important relationship issues, allowing you to search for answers through the symbolism of astrology and Tarot cards. The imagery of this unique system allows you to achieve your heart's desire.
Read More »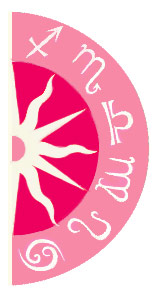 Discover what 2016 holds for you: