From April 27, 2015 thru May 3, 2015
Nobody likes a braggart, and it's important to be extra circumspect when you're visiting another culture, so tone it down (on Monday in particular). From Tuesday through Thursday, you're seeing where you fit into the grand scheme of things -- one of the great benefits of travel. Don't be afraid to rearrange your plans now. This weekend, rather than buying trinkets on the spur of the moment, consider a visit to a museum gift shop for interesting gifts and souvenirs. Plan a daytrip for Sunday, when you may be restless.
Dreams are not just random mental events that happen when we are asleep. They are incredibly symbolic, unconscious messages. They can give you advice, warnings, and reveal secret meanings behind your circumstances.
Read More »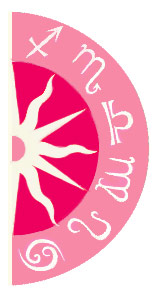 Discover what 2015 holds for you: