From November 30, 2015 thru December 6, 2015
You're full of good ideas as the week begins, so don't hesitate to throw out the travel brochures and design your own mini-itinerary. Follow your instincts and let experimentation be your guide. In the middle of the week, you might be tempted to dish out travel advice to your companions, but don't bother. Nobody is as organized as you, and others will just get frustrated trying to adopt your intricate (yet ingenious!) systems. Toward the end of the week, you'll be reminded of why you're traveling in the first place. Bust out on your own, and enjoy the fresh adventure of the road. This weekend, experience something truly unusual -- whether it's a new dish or a new way of thinking.
Worried about money? Your Gold Tarot can put you on the path to greater wealth! You'll see the financial strengths and challenges, and be better able to make the best of your assets. You'll be raking in the cash in no time with help from your Gold Tarot - it's like consulting a personal financial advisor!
Read More »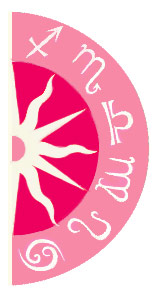 Discover what 2016 holds for you: