From April 27, 2015 thru May 3, 2015
Nobody likes a braggart, and it's important to be extra circumspect when you're visiting another culture, so tone it down (on Monday in particular). From Tuesday through Thursday, you're seeing where you fit into the grand scheme of things -- one of the great benefits of travel. Don't be afraid to rearrange your plans now. This weekend, rather than buying trinkets on the spur of the moment, consider a visit to a museum gift shop for interesting gifts and souvenirs. Plan a daytrip for Sunday, when you may be restless.
The ancient wisdom of the Kabbalah joins with the symbolism of the Tarot, providing a map of your consciousness. Use your 10-card Tree of Life Tarot reading to understand your personal nature on all levels - love, work, finances, and more. This reading reveals where you are now, and in which direction your life is growing.
Read More »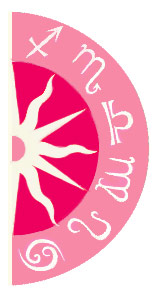 Discover what 2015 holds for you: