From May 25, 2015 thru May 31, 2015
An off-season destination not only saves you money on the first two days of the week, but the ferries or buses are surprisingly uncrowded. Aren't you glad you did your research and found such a great deal? The middle of the week, you're the gracious host, even if you're away from home. You can make a wonderful party happen even if all you've got is a tent and a few candles. Friday, Saturday and Sunday, you've got sex appeal to spare. There's something about traveling that unleashes your wild side.
Worried about money? Your Gold Tarot can put you on the path to greater wealth! You'll see the financial strengths and challenges, and be better able to make the best of your assets. You'll be raking in the cash in no time with help from your Gold Tarot - it's like consulting a personal financial advisor!
Read More »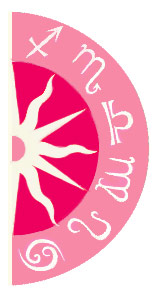 Discover what 2015 holds for you: