From August 24, 2015 thru August 30, 2015
If your orderly plans get trampled early this week, be philosophical -- travel's all about the unexpected. If you get in the mode of enjoying experiences and seeking understanding rather than control, these days can be the richest of your whole trip. And don't fret, because by Thursday the world starts to properly revolve around you again. If you're traveling on business, you're at the top of your proverbial game, and if not, you may be mistaken for a rock star. A minor setback this weekend won't even faze you.
Get a clear perspective on your perplexing situation! The Egyptian Tarot comes to us from the time pharaohs walk as gods among the living. The left eye of Horus, an indestructible sky god, is associated with the Moon (lunar cycles) while the right eye is associated with the Sun. Together, they'll help you see deeply into your present and future.
Read More »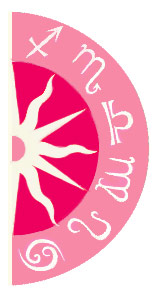 Discover what 2015 holds for you: