Weekly Finstrology Update for August 8: Venus in the Spotlight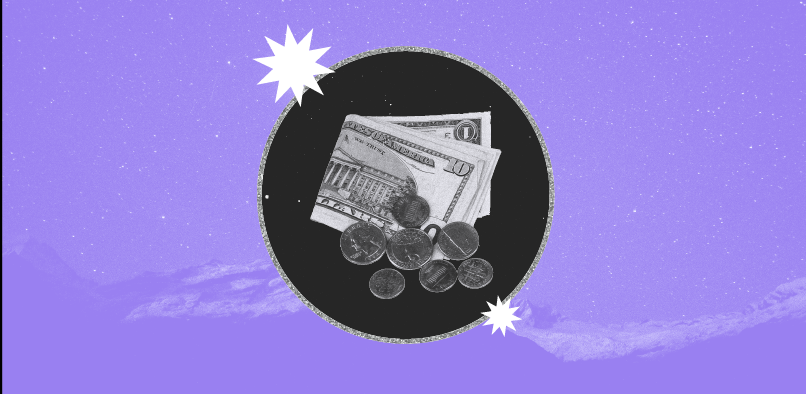 Venus, the planet that rules money, is in the spotlight this week in ways that could be expensive. It starts on Sunday, when Venus in Cancer trines Neptune, which is strong in its ruling sign of Pisces. Both planets are in water signs, which only enhances that idea that money can dissolve easily. But, is it because you go wild with online shopping? Or, is it because you make a large donation to your favorite charity (preferably one that follows Venus' lead of supporting women)? Mars square Saturn on Sunday afternoon helps with the pros/cons list.
On Tuesday, Venus opposes Pluto in Capricorn. When these two planets aspect one another, there is always a thread of big money. In opposition, it is a tug-of-war between Venus, which, in Cancer, wants to use finances to protect and nurture, vs. Pluto, which wants to put money toward making business and government more powerful. 
The sun is conjunct fixed star Regulus on Tuesday, too, so expect leaders who make such budget decisions will be especially high-minded and find the compromise that will be best for all. 
Expect some pushback from those decisions by Thursday, when the sun in Leo squares Uranus in Taurus. That's when the financial disrupters (perhaps the crypto world) are at odds with the sun's entrenched leadership stance. 
Technology stocks, as represented by the Nasdaq-100, could peak on Wednesday when Venus is partile opposite the index's first-trade Jupiter. Saturn's conversion level of 13,557—just one point above the May 4 high—could be important resistance. If the index breaks through to the upside, the next significant level to watch is the joint Mars/Venus conversion at 13,679.
When Venus enters Leo at 2:30 p.m. Thursday, spending money is focused on bling! Nothing is too good or too high-priced under this influence. If you want to be noticed or show off your wealth, Venus in Leo says A-OK, especially if it is gold (ruled by Leo).
Thursday night's full moon in Aquarius brings out the weirdo in us all, and puts a spotlight on innovation. The moon also conjoins first-trade Venus in the Standard & Poor's 500 stock index, which could give it a boost in Friday's trade. Other supporting aspects to the firs-trade chart include Mercury partile opposite the sun and Venus conjunct Uranus. The end-of-cycle conversion level of 3943 should provide significant support to the S&P 500. The next significant level lower is 3730. 
Markets on the Move
Record profits for energy companies are making headlines. Let's take a look at how astrological transits are hitting the first-trade charts of some of the industry's largest producers.
XOM Exxon Mobil
This company's roots extend to the mid- to late 1800s as the Vacuum Oil Co. (later Mobil) and Standard Oil (later Exxon). The two merged on November 30, 1999 to become Exxon Mobil, and the new stock, under symbol XOM began trading the next day, on December 1, 1999.
The sun and Pluto are conjunct in Sagittarius in XOM's first-trade chart, representing a stock with a powerful international influence. Another important conjunction is that of Mars and Neptune (ruler of crude oil) in Aquarius. Both sets of planets appear to play important roles at significant price highs and lows.
Watch Friday, August 19 for what looks to be an important trading day and a potential high because of two overlapping grand trines. In the first one, transiting moon and Mars form a grand trine with first-trade moon and the Mars/Neptune conjunction. In the second, Venus and Jupiter form a grand trine with first-trade sun and Pluto. In addition, transiting Uranus is partile opposite first-trade Mercury, for potential volatile trading.
First-trade sun and Pluto will be opposed three times each by Mars from September through January 2023 because of the red planet's retrograde and could put pressure on prices. The first pass occurs the first trading week after Labor Day. The second, while Mars is retrograde is from December 25, 2022-January 1, 2023. Pay special attention to Thursday, December 29 when first-trade Venus and moon also are activated by transits in what looks to be a potential low in price. The final Mars opposition to Pluto and the sun is January 24-31, 2023.
CVX Chevron Corp.
This stock began trading on October 10, 2001 and features a strong T-square formation that includes the sun/Mercury in Libra, moon/Jupiter in Cancer and Mars in Capricorn; the moon and Mars are both out-of-bounds and prone to behaving in extreme ways. Interestingly, prices have made both significant highs and lows when a planet passes the middle degrees of Aries to oppose the sun and create a grand cross formation. Jupiter did just that in 1999 when prices topped in April at $52.47; Jupiter will return to oppose Chevron's first-trade sun on March 24, 2023, which might again trigger a high.
Another feature of the first-trade chart is an opposition between Pluto and Saturn, which will be activated three times over six months by transiting Mars in Gemini during its upcoming retrograde period. First-trade sun and Saturn are trine, so the three passes from Mars between September 2022 and February 2023 will active all three planets. Thus, watch these timeframes for potential market highs:
September 13-23 (especially September 16, with transiting sun partile conjunct first-trade Venus)
December 4-16
February 11-24, 2023
On September 6, a market low might be in store as the sun forms a T-square with first-trade Saturn/Pluto and Mars is conjunct Saturn. Trines to the sun and Venus could support a high on September 25. On the stock's birthday, the first-trade sun is aspected by five planets, so could get boosted as it makes a low on October 10 amidst the Mars transits mentioned above.
SHEL Shell Plc
The Royal Dutch Shell Plc company changed its name to Shell Plc earlier this year, on January 21, 2022. A week later, its stock that had traded both A and B shares since 2005 became a single-line share on January 29 and began trading under the new SHEL trading symbol on February 1.
In the first-trade horoscope for SHEL, Mars is highlighted because it is the most-elevated planet at just one degree away from the midheaven and it is out-of-bounds, so can behave in extreme ways. Mars is especially important because it is in Capricorn, where it is exalted, and in Capricorn's natural house, the 10th.
With just six months of trading under its belt, the highs and lows so far in SHEL reveal that transits to first-trade Jupiter, Mars and Mercury seem especially sensitive at highs and lows. But, the jury is still out as the sun has yet to make the full circuit around the chart. Pay attention to how the stock behaves on the following days for more high/low clues:
Tuesday, August 9—Mercury makes a grand trine with first-trade Uranus and Venus while opposite Jupiter; Venus is opposite first-trade Mercury/Pluto and the sun is opposite a tight first-trade stellium among the sun, moon and Saturn. I think this looks like it could be a high.
Monday, August 22—Mercury is partile trine Pluto like it was at the record high of $61.67 on June 7; Venus is opposite first-trade sun.
Friday, August 26—The sun is opposite first-trade Jupiter and forms a grand trine with Mars and Uranus.
Tuesday, August 30—The sun and Mars form a T-square with first-trade Jupiter while Jupiter and Mercury square first-trade Mars.
Weekly Highlights
Euro FX High on Monday, August 8—Prices could make a high as transiting Mercury is directly opposite the first-trade moon while transiting Mars is conjunct its first-trade position. In the September futures contract, watch for resistance at the Uranus price conversion level at 1.0320; the next level higher is 1.0560.
Gold Low on Tuesday, August 9—Three transiting planets aspect first-trade sun, including the moon conjunct, Jupiter square and Mercury trine. In addition, transiting Venus is opposite its first-trade position. December futures prices could find support at the end-of-cycle Jupiter conversion level of $1783 per oz. If that fails, the next two levels lower are $1761 and $1732.
Soybeans Low on Wednesday, August 10—Thursday's full moon could help pressure soybean prices ahead of Friday's crop production report that estimates this year's crop size. Astrologically, three transiting planets are connecting to first-trade Pluto, including Venus partile conjunct and the moon and Pluto opposite. In November futures, the Venus conversion level of $12.98 per bu. should provide significant support.
All information in this post is merely the personal opinion of the author and not that of Astrology.com or any other person, company or entity. All times rendered in Eastern Time. This information is not to be construed as financial advice, nor relied upon as such. Please contact your broker or financial advisor for trading and investment advice, and use astrological indicators in combination with other trading-decision inputs. Past results are not necessarily indicative of future market behavior.
Most Popular on
Astrology.com