This Week's Sports Predictions: August 22–28, 2022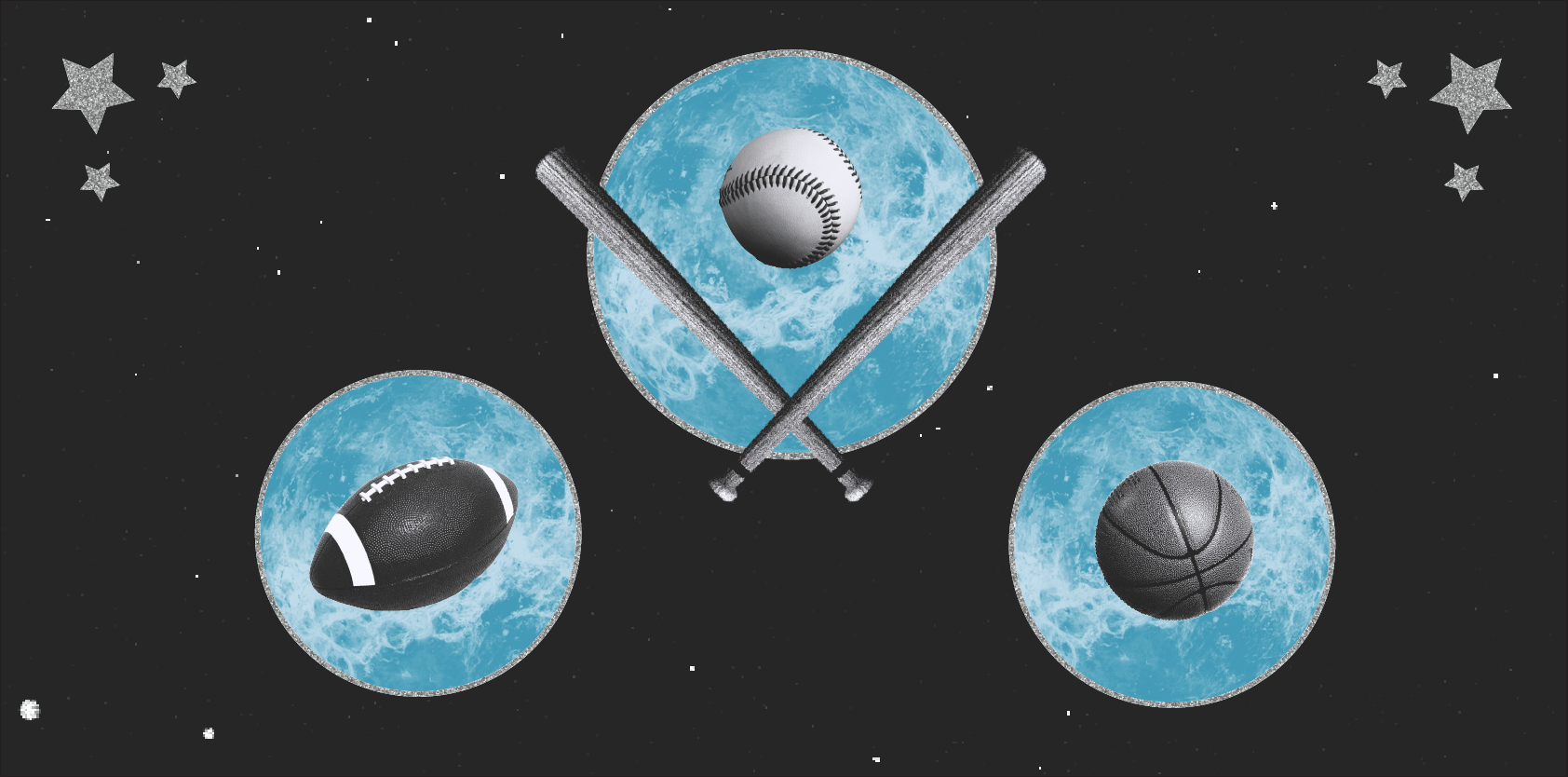 Welcome to Sports Astrology Predictions where we take a look at the astrology of competition in a bid to predict who will come out on top!
All sport is ruled by the planet Mars. The position and condition of this protective and combative planet has a significant, baseline influence on the outcome of all competition.
This week, Mars cops a direct hit from the sun. Itchy and irritable, this harsh solar connection creates a great deal of tension which must be acknowledged and released! Victory will be for those who can channel the energy constructively and keep the winning post firmly in sight.
We begin this week's predictions on Monday evening with American football between New York Jets and Atlanta Falcons. With the waning moon in clever Gemini, this will be a fast-paced and tricky game. Then to Thursday afternoon baseball between Tampa Bay Rays and Los Angeles Angels followed by evening baseball between Baltimore Orioles and Chicago White Sox. These games will be under the guidance of a highly intuitive and sensitive Cancerian moon, where agendas get side-lined and instincts rule.
* * *
Game 1
NFL Preseason
New York Jets -v- Atlanta Falcons
Monday, August 22 @ 8 p.m. – East Rutherford, New Jersey
Monday evening in East Rutherford and to a preseason gridiron football game where home team New York Jets invite the flighty Atlanta Falcons onto their field. This promises to be an exciting game of twists and turns where strength of character is tested: whereas the Jets might be just a bit too unpredictable, the Falcons may learn that pride can come before a fall. So, get ready for some 'wicked' play, especially from Falcons quarterback Leo sun Desmond Ridder, who should steal the limelight with his showy style and perfect placement. But it seems that the Jets wide receiver, clever and cunning Gemini sun/moon Corey Davis, will hold the game-plan in the palm of his hand and execute it with dexterity. New York Jets to win a surprising game.
Game 2
MLB
Tampa Bay Rays -v- Los Angeles Angels
Thursday, August 25 @ 1:10 p.m. – St Petersburg, Florida
Thursday afternoon in St Petersburg and to baseball where home team Tampa Bay Rays invite Los Angeles Angels onto their turf for the third of four consecutive games. Home is where the heart is and with the moon approaching Venus in the highly sensitive sign of Cancer, this will be an emotional win, one way or another. Los Angeles Angels are fired up and ready to roll, especially with starting pitcher Gemini sun Shohei Ohtani heating up the play. With his Taurean moon triggering Mars, he represents a major threat. But it appears that Tampa Bay Rays designated hitter and Leo sun/moon Harold Ramirez, will be the one to salute the crowd. Tampa Bay Rays to win a satisfying game. NB This game must start on time.
Game 3
MLB
Baltimore Orioles -v- Chicago White Sox
Thursday, August 25 @ 7:05 p.m. – Baltimore, Maryland
Thursday evening at dusk and to baseball in Baltimore, where home team Baltimore Orioles meet up with Chicago White Sox for the second of three consecutive games. With a waning Cancerian moon setting and the Leo sun not far behind, the stage is set for some showy and emotional scenes, especially with Orioles starting pitcher Leo sun Spenser Watkins set to stun the crowd. But it appears that White Sox controversial pitcher Aquarian sun Johnny Cueto, with his fiery Arian moon and deadly Scorpio Mars, will be the one to call the shots. Chicago White Sox to win a seriously entertaining game.
And that's a wrap for this week in Sports Astrology Predictions. Until next time!
All information in this post is merely the personal opinion of the author and not that of Astrology.com or any other person, company or entity. At the time of publishing this article, not all team rosters have been finalized. All game times are rendered in local time. These predictions utilize the Sidereal system of astrology which is based on the actual link between the position of the planets with the fixed stars and constellations. Should any match be delayed by a significant amount of time (generally speaking 20 minutes or more), the original chart may not be valid and the prediction must be viewed with caution, if at all.
Most Popular on
Astrology.com