This Week's Sports Predictions: November 13–19, 2023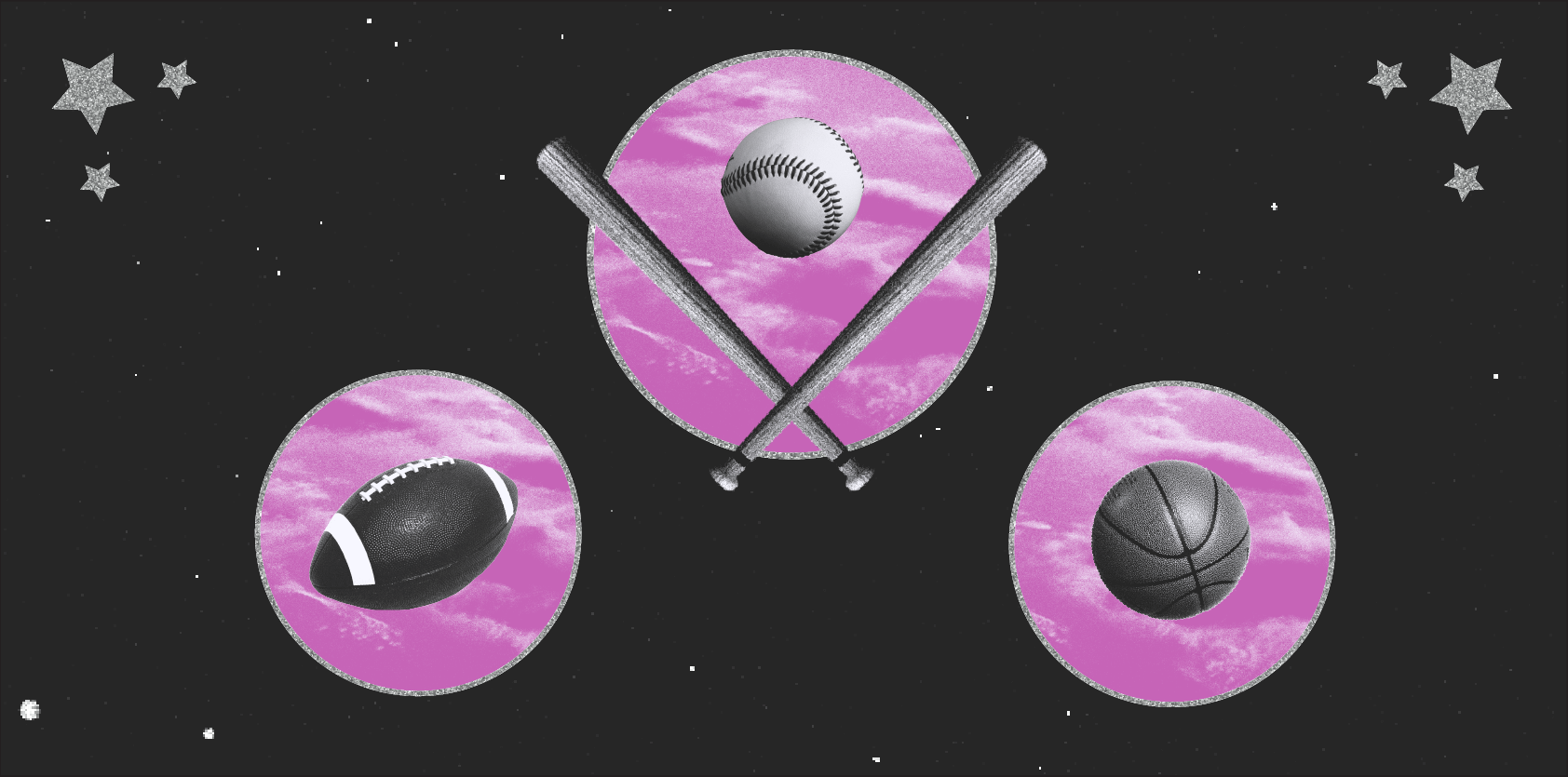 Welcome to Sports Astrology Predictions, where we take a look at the astrology of competition in a bid to predict who will come out on top!
All sport is ruled by the planet Mars. The position and condition of this protective and combative planet has a significant, base-line influence on the outcome of all competition.
This week, Mars gets swallowed up by the sun for a super-hot, super-fast fire-cracker of a vibe. Burning white hot with a restless and courageous frequency, the combustion between these two is intense! With the energy to work long and hard with confidence and determination, anything can be achieved, although risky business should be avoided as this aspect can be a little accident-prone. If you keep calm and let this blasting energy find its mojo, victory is all but guaranteed.
We begin this week's predictions on Monday evening with a basketball game between the Milwaukee Bucks and Chicago Bulls. Here, the hooded Scorpio moon gets to have her way for a wickedly entertaining contest. On Saturday afternoon, the Golden State Warriors and Oklahoma City Thunder play under the serious Capricorn moon, predicting a game where both teams tick all the boxes and get down to business. Finally, on Saturday evening, the plutonic Capricorn moon digs beneath the surface to produce an impressive result between the Charlotte Hornets and New York Knicks.
Game 1
NFL
Milwaukee Bucks -v- Chicago Bulls
Monday 13th November @ 7:00 pm – Milwaukee, Wisconsin
On Monday evening at Fiserv Forum, the Milwaukee Bucks invite the Chicago Bulls onto their court. With the silent Scorpio moon hiding her agenda and causing maximum havoc, this will be one for the books, especially with the Bucks' power-hungry power forward, Scorpio sun Giannis Antetokounmpo and his royal Regulus-laced Leo Mars controlling the action. But it appears that it will be the Bulls' quirky shooting guard, Aquarius sun Zach Levine and his tricksy Gemini moon on hand, who will be given the chance to randomly take charge of proceedings for a stunning win. Chicago Bulls to win.
Game 2
NFL
Golden State Warriors -v- Oklahoma City Thunder
Saturday 18th November @ 5:30 pm – San Francisco, California
On Saturday afternoon at Chase Center, the Golden State Warriors welcome Oklahoma City Thunder onto their turf. With the ambitious Capricorn moon overseeing the action, this will be a fight to the bitter end, especially with the Thunder's volatile point guard, Aquarian moon Shai Gilgeous-Alexander and his Gemini sun/Mars combo ready to lend a hand. However, it appears that it will be Warriors' cunning point guard, Capricorn moon Stephen Curry and his edgy Pisces sun, who will be the one to slip and slide his way to victory. Golden State Warriors to win.
Game 3
NFL
Charlotte Hornets -v- New York Knicks
Saturday 18th November @ 6:00 pm – Charlotte, North Carolina
On Saturday evening at Spectrum Center, home team Charlotte Hornets invite the New York Knicks onto their territory. With the Capricorn moon still feeling the volcanic vibes of Pluto, this will be a silent-but-deadly encounter, especially with the Knicks' wild point guard, Leo sun Jalen Brunson and his super-edgy Gemini Mars fighting for supremacy. But it appears that it will be the Hornets' smooth shooting guard, Pisces sun Terry Rozier and his hidden Taurean moon, who will pull the strings behind the scenes for a fantastic, crowd-pleasing finale. Charlotte Hornets to win.
And that's a wrap for this week in Sports Astrology Predictions. Until next time!
All information in this post is merely the personal opinion of the author and not that of Astrology.com or any other person, company or entity. At the time of publishing this article, not all team rosters have been finalized. All game times are rendered in local time. These predictions utilize the Sidereal system of astrology which is based on the actual link between the position of the planets with the fixed stars and constellations. Should any game be delayed by a significant amount of time (generally speaking 20 minutes or more) the original chart may not be valid and the prediction must be viewed with caution, if at all.
Store
Recommended Reports For You
Most Popular on
Astrology.com