This Week's Sports Predictions: October 9 – October 15, 2023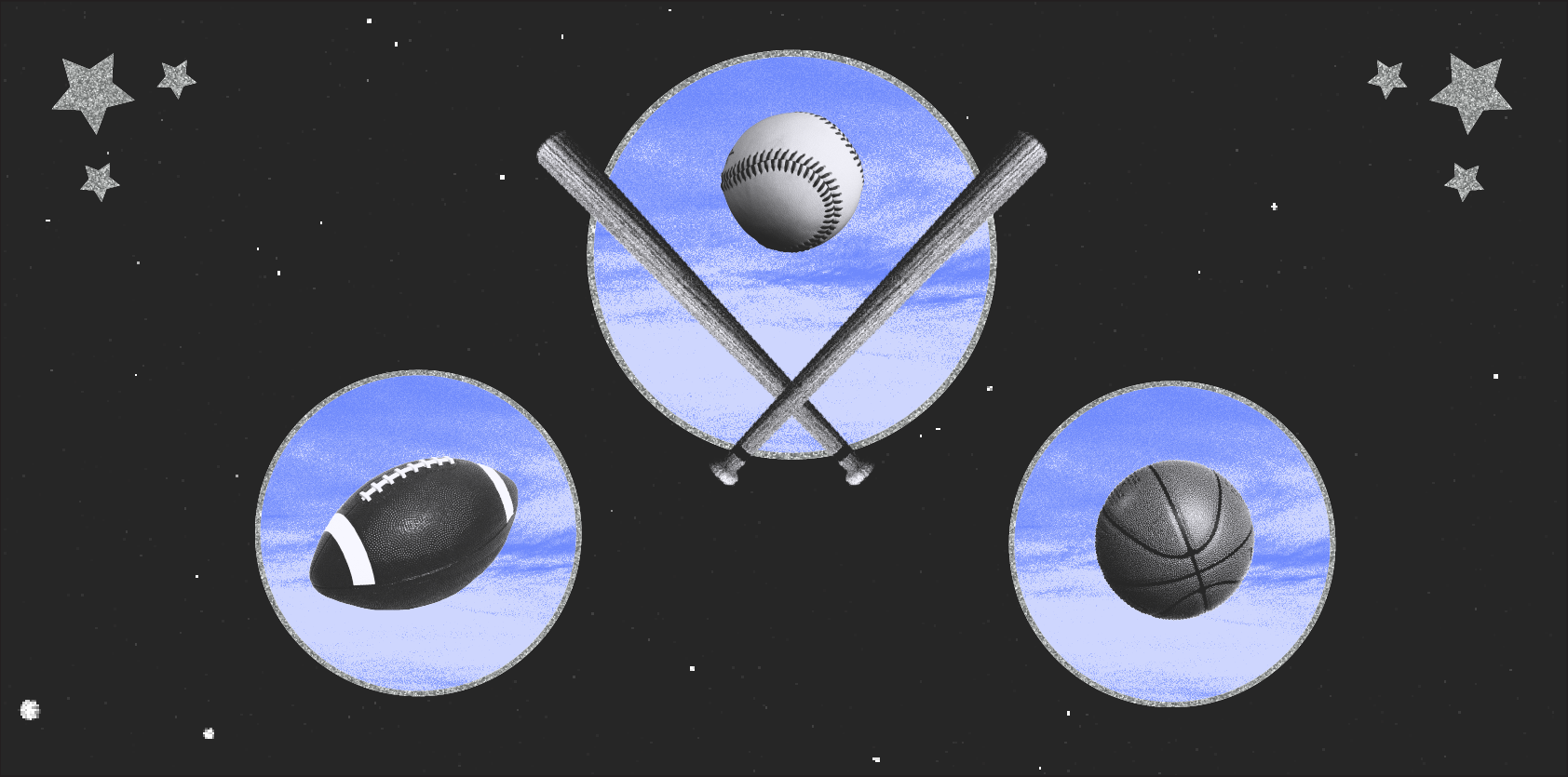 Welcome to Sports Astrology Predictions, where we take a look at the astrology of competition in a bid to predict who will come out on top!
All sport is ruled by the planet Mars. The position and condition of this protective and combative planet has a significant, base-line influence on the outcome of all competition.
This week, Mars gets cautiously ambitious thanks to a super-supportive aspect from Saturn, the planet of hard work and karma. Concentration levels are on high and opportunities can be assessed easily. Under this influence, perseverance pays off so resist the urge to take short cuts, stay focussed and determined and channel your inner taskmaster.
We begin this week's predictions on Thursday evening with a gridiron football game between Kansas City Chiefs and Denver Broncos. Here, the old Virgo moon hides her wares for a testing bout where the most resilient team will rule. Then on Sunday afternoon to a football game between New York Jets and Philadelphia Eagles where the sunburnt Libra moon escapes the clutches of Mars for a fiery battle. Finally, on Sunday evening to a gridiron football game between Buffalo Bills and New York Giants where the waxing Libra moon continues to feel the pressure for a ruthlessly hot and fast contest.
Game 1
NFL
Kansas City Chiefs -v- Denver Broncos
Thursday 12th October @ 7:15 pm – Kansas City Missouri
Thursday evening at Arrowhead Stadium and to a gridiron football game where home team Kansas City Chiefs invite Denver Broncos onto their turf. With the waning Virgo moon hidden by the sun, this will be a test of stamina with all players needing to step up to the mark, especially with Broncos' dark-horse quarterback, Scorpio sun Daniel Jones and his illusive Pisces Mars flying under the radar. However, it appears that it will be Chiefs' powerhouse quarterback, Libra Mars Patrick Mahomes and his clever Virgo Mercury/Venus combo, who will get under the skin of his wounded opponents to lead his team to a stellar win. Kansas City Chiefs to win.
Game 2
NFL
New York Jets -v- Philadelphia Eagles
Sunday 15th October @ 4:25 pm – East Rutherford, New Jersey
Sunday afternoon at Metlife Stadium and to a gridiron football game where home team New York Jets welcome Philadelphia Eagles onto their field. With the freshly waxing Libra moon escaping the clutches of Mars, this will be a super-hot contest, especially with Jets' feisty quarterback, Aries moon Zach Wilson and his on-point Libra Mars taking one for the team. But it appears that it will be Eagles' super-handy quarterback, Gemini Mars Jalen Hurts and his ambitious Capricorn moon taking aim for top spot, who will lead his team all the way to a thrilling victory. Philadelphia Eagles to win.
Game 3
NFL
Buffalo Bills -v- New York Giants
Sunday 15th October @ 8:20 pm – Orchard Park, New York
Sunday evening at Highmark Stadium and to a football game where home team Buffalo Bills meet up with New York Giants. With the scorched Libran moon hidden well beneath the horizon, this will be a contest where anything goes, especially with Giants' controlling quarterback, Capricorn moon Daniel Jones and his solid Taurean sun on the rise. However, it appears that it will be Bills' super-tough quarterback, fellow Taurean sun Josh Allen and his dominant Aries Mars lighting fires, who will blaze a triumphant trail and claim another scalp for the team. Buffalo Bills to win.
And that's a wrap for this week in Sports Astrology Predictions. Until next time!
All information in this post is merely the personal opinion of the author and not that of Astrology.com or any other person, company or entity. At the time of publishing this article, not all team rosters have been finalized. All game times are rendered in local time. These predictions utilize the Sidereal system of astrology which is based on the actual link between the position of the planets with the fixed stars and constellations. Should any game be delayed by a significant amount of time (generally speaking 20 minutes or more) the original chart may not be valid and the prediction must be viewed with caution, if at all.
Store
Recommended Reports For You
Most Popular on
Astrology.com