Your head is in the right place to get more fit and healthy, but you may not always feel up to it. That's fine. We all have our ups and downs. Don't spend time or energy looking for reasons to stay down. That's too easy. Stay up, and remember you're worth the effort and all the hard work. Then feel good about working hard. Get determined on the 1st and 2nd, and start as slowly as you need, then build on it. Be energetic and have fun on the 4th, and surprise yourself with how much progress you make. You may have plenty of excuses on the 6th, but really, how good are they? Don't skip your workout or your walk unless it's unavoidable. Eat well and have a light day on the 11th. Be energetic again on the 12th. On the 14th and 15th, get outside and get some sun. Bike ride, or maybe play some volleyball. Try a new video, dance, or yoga class on the 19th. Just for fun. On the 22nd, feel intense but more spirited. Yes, you can! Do your best on the 29th and do a bit more than yesterday. You're putting in a great effort!
Understand the past. Be more aware of the present. Prepare for what's next...
Whatever is going on in your life, be it a relationship crisis, a personal challenge, a work or money concern, or something else, your Past Present Future Tarot explains it all. Know what led up to this, what's happening now, and what will likely happen in the future.
Read More »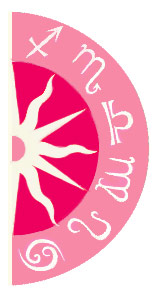 Discover what 2015 holds for you: