Last month
| This month |
Next month
|
2016
You can make a rock-solid effort every day, so why not start right away? Get into those workout duds on the 1st and don't look back. Save a little energy for your workout on the 2nd, when everybody is eager to do and look their best. The 6th and 7th are also days when desires and intentions are high. Make the most of this and have a great workout both days. If plans don't stay in place for you on the 11th, don't fret. Do what time allows, and make sure you eat well so you feel good for tomorrow. People will be more agreeable, or at least less obstructive on the 17th, so make sure you do that run or gym sweat session. Is yoga or tai chi interesting? The 19th is a good day for a more internally focused physical practice. Breathe well, have good posture and balance, and improve your core strength. You're doing great. Enjoy some fresh air, perhaps some peace and solitude, and a nice long walk on the 21st. The 22nd is also great for the great outdoors, and could involve more people. Be thankful for family, food, and improved health and fitness on the 26th!
Understand the past. Be more aware of the present. Prepare for what's next...
Whatever is going on in your life, be it a relationship crisis, a personal challenge, a work or money concern, or something else, your Past Present Future Tarot explains it all. Know what led up to this, what's happening now, and what will likely happen in the future.
Read More »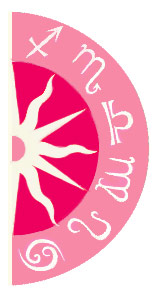 Discover what 2016 holds for you: