You're motivated to work hard and make great progress this month, but you need to be patient, too. Start slow and stay steady in your routine. Don't push yourself too hard, but don't skip any days if you can help it. On the 4th and 5th, romance could come your way and you'll be ready with that winner's smile. Feel ambitious on the 8th. If someone asks to see some exercise move, or where you got a certain garment or piece of equipment, break out that smile again and make a new friend. You may feel lethargic or perhaps a food won't agree with you on the 11th, but you can work your way through it. Be persistent and remember that your well-being is important. On the 15th, more romance is in the air. Feeling healthy and happy, you won't need to show off to attract extra attention. Isn't it great being appreciated? You bet! The 21st and 22nd are intense, so avoid any mishap. Run, bike, or swim in moderation. Rest if you need. By the 23rd, you'll be back in your groove. On the 29th, maybe add some meditation before or after your workout to stay calm and sharp. It's a high energy month!
Understand the past. Be more aware of the present. Prepare for what's next...
Whatever is going on in your life, be it a relationship crisis, a personal challenge, a work or money concern, or something else, your Past Present Future Tarot explains it all. Know what led up to this, what's happening now, and what will likely happen in the future.
Read More »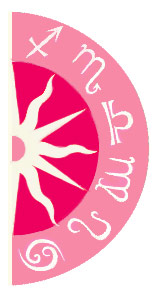 Discover what 2015 holds for you: