Last month
| This month |
Next month
|
2016
Staying motivated is hard enough, but getting motivated in the first place can be even harder for some people. You have an advantage, here, because you already know how important you are. Move, be active, and stay energized! Every day counts, so start on the 1st and get in that exercise routine, class, or run. If not on fire, you can still make a strong effort. Wear that new outfit, look good, and feel better at the gym on the 4th. Maybe some team sport, like volley ball, or even ballroom dancing, will do it for you on the 5th, one of your power days this month. You have all the right reasons to work out on the 9th. Keep it fun. Try a new class, or walk a new route on the 11th. Experiment with new shoes. Be comfortable, okay? On the 17th, swimming or water aerobics could be fun. Remember the hot tub as a treat after. Be good to yourself. The 19th and 20th may be super busy, but make time for yourself. Are you eating well? It matters. The 25th, Christmas, you may stay close to home, but there's still that workout DVD or yoga routine you can fit in. Good health is the best present of all. Happy holidays!
Understand the past. Be more aware of the present. Prepare for what's next...
Whatever is going on in your life, be it a relationship crisis, a personal challenge, a work or money concern, or something else, your Past Present Future Tarot explains it all. Know what led up to this, what's happening now, and what will likely happen in the future.
Read More »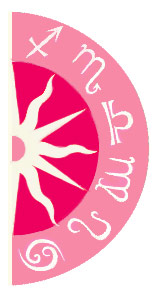 Discover what 2016 holds for you: