What are your hopes? Your dreams? Your aspirations? You've got lots of cool stuff on your mind on the 1st, and finding a way to get it all done takes up most of your time. Love is a battlefield just like the song says on the 4th, 5th, and 6th, but do you really know who you're dealing with? You could get wrapped up in some serious knock-down, drag-out fights, and it helps to know as much about your opponent as you can. It wouldn't be a shocker on the 11th or 12th if you go digging for that pint of ice cream you've had at the back of the freezer forever, because you have a pretty obvious emotional hole that you're trying to fill. Freud would have a field day. You know deep down that emotional eating won't help in the long-term, but it sure feels good in the moment, right?! You're feeling unusually withdrawn and shy on the 21st and 22nd, but hey, everyone has their moments. As long as you don't embarrass yourself too badly, you'll get a second chance to make a fabulous impression. You're a natural-born leader on the 28th and 29th, so go ahead and accept an elected position. You won't let the voters down!
Understand the past. Be more aware of the present. Prepare for what's next...
Whatever is going on in your life, be it a relationship crisis, a personal challenge, a work or money concern, or something else, your Past Present Future Tarot explains it all. Know what led up to this, what's happening now, and what will likely happen in the future.
Read More »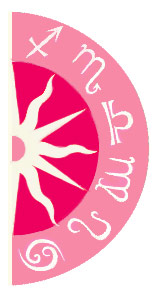 Discover what 2015 holds for you: