Last month
| This month |
Next month
|
2016
There are lots of ways to express yourself, and on the 1st and 2nd you're definitely the touchy-feely type. You love to give strangers hugs or do the European kiss-on-both-cheeks thing, but remember that not everyone likes to have their private space invaded. Things turn really mysterious on the 11th and 12th, and it might be fun to play detective. The picture might be totally different than you expect, though, once you put together all of the pieces. Your job or favorite hobby takes up loads of your time on the 16th and 17th, but, wow, when the job is done you can step back and really marvel at all that you were able to accomplish. A pat on the back, even if you have to give it to yourself, is well deserved! You've got a fresh and original take on life on the 22nd and 23rd, so why not get out there and let the world know you've arrived?! It's never too late to become rich or famous. Or both! An announcement doesn't have to be complicated on the 26th or 27th. Get up there, turn the mic on and say what you have to say.
Understand the past. Be more aware of the present. Prepare for what's next...
Whatever is going on in your life, be it a relationship crisis, a personal challenge, a work or money concern, or something else, your Past Present Future Tarot explains it all. Know what led up to this, what's happening now, and what will likely happen in the future.
Read More »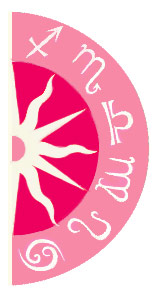 Discover what 2016 holds for you: