From June 29, 2015 thru July 5, 2015
Innovative, motivated, a self-starter -- sound like someone you know? It should be you at the beginning of the week. Others may be going into panic mode, but refocusing under shifting circumstances just keeps it interesting for you now. Around Wednesday and Thursday, though, you're more likely to be playing catch-up, doing damage control or just trying to keep your head above water. Keep calm, make progress in small steps and wait for it: On Friday and over the weekend, you've got energy coming that'll facilitate much bigger, much better things. Talk about vision!
Angels watch over you, providing strength and love when you need it most. The Tarot of Angels describes what your birth angel says about you and your life path. Learn what the angels have done for you in the past, what they are doing now, and what they will do in the future to help you. Build hope and faith with the Tarot of Angels!
Read More »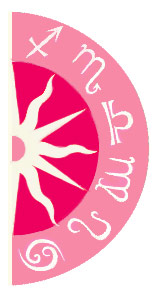 Discover what 2015 holds for you: