From June 29, 2015 thru July 5, 2015
Innovative, motivated, a self-starter -- sound like someone you know? It should be you at the beginning of the week. Others may be going into panic mode, but refocusing under shifting circumstances just keeps it interesting for you now. Around Wednesday and Thursday, though, you're more likely to be playing catch-up, doing damage control or just trying to keep your head above water. Keep calm, make progress in small steps and wait for it: On Friday and over the weekend, you've got energy coming that'll facilitate much bigger, much better things. Talk about vision!
Dreams are not just random mental events that happen when we are asleep. They are incredibly symbolic, unconscious messages. They can give you advice, warnings, and reveal secret meanings behind your circumstances.
Read More »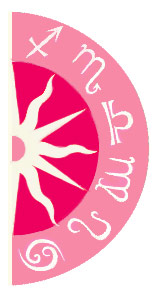 Discover what 2015 holds for you: