From August 17, 2015 thru August 23, 2015
The first half of this week might just drive you nuts. You'll be stuck with old projects, possibly redoing work you thought you'd never have to touch again. You might be able to drag some of your peers in to help you. Things pick up in a big way on Thursday, when you hit it off with someone new -- client, coworker or even the barista at the local cafe. There could be a romantic connection there, but it will definitely pick up your spirits. You might have to bear down and finish up some work over the weekend, but once you're over this hump, it should be relatively smooth sailing.
Dreams are not just random mental events that happen when we are asleep. They are incredibly symbolic, unconscious messages. They can give you advice, warnings, and reveal secret meanings behind your circumstances.
Read More »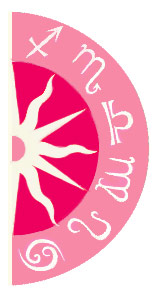 Discover what 2015 holds for you: