From November 16, 2015 thru November 22, 2015
Someone at your company has a wild idea on Monday, and even though you've been thinking conservatively lately, this one is well worth your attention. The entire week, you're best off keeping an open mind and not forming business judgments too quickly. The biggest advances you make are always going to involve the biggest risks. On Friday you may be distracted from thinking about long-term financial investments by an in-the-moment flirtation with someone you've been attracted to for a while. It may make your head spin, but the distraction will be brief. You'll spend the weekend mulling over your career, possible acquisitions, money matters and the like.
The Zodiac Love Tarot reveals the truth about your love life. Learn which obstacles are in your way and where your strengths lie. This reading clarifies important relationship issues, allowing you to search for answers through the symbolism of astrology and Tarot cards. The imagery of this unique system allows you to achieve your heart's desire.
Read More »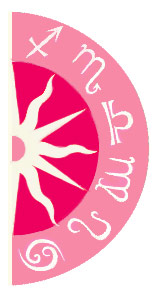 Discover what 2016 holds for you: