From November 23, 2015 thru November 29, 2015
There seems to be a clear trend developing, but you know better than to stick to anecdotal evidence. You know to look deeper. And, true enough, the more research and exploring you do on Tuesday and Wednesday, the trickier and more complex the data will become. Toward the end of the week, on Thursday or Friday especially, someone is going to give you credit for all the critical information you've gathered. Your reputation will soar. Given recent successes, you may have the desire to continue working through the weekend, but why? Remember what they say about all work and no play?
We all have wishes, but sometimes we aren't sure if, when, or how they will be granted. Your Make a Wish Tarot reveals how you can make a dream your reality. This three-card reading explains the circumstances surrounding your wish, the challenges to overcome, and the final result. Will your wish come true? Find out!
Read More »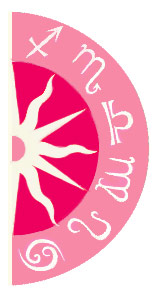 Discover what 2016 holds for you: