From May 4, 2015 thru May 10, 2015
Comparing and contrasting perspectives is incredibly constructive during the first couple days this week. Examine different parties' agendas, past histories and what they say they're bringing to the table versus what you actually see on it. Then once you've got it all sorted, don't overlook the power of fun. Around Wednesday, Thursday and Friday, that's what work should be and when you're the one making it so, your stock goes way up. And a first impression's key this weekend -- is it one you're making or one being made on you?
The Zodiac Love Tarot reveals the truth about your love life. Learn which obstacles are in your way and where your strengths lie. This reading clarifies important relationship issues, allowing you to search for answers through the symbolism of astrology and Tarot cards. The imagery of this unique system allows you to achieve your heart's desire.
Read More »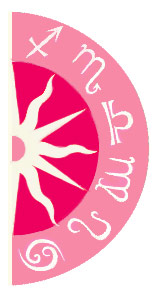 Discover what 2015 holds for you: