From May 4, 2015 thru May 10, 2015
Comparing and contrasting perspectives is incredibly constructive during the first couple days this week. Examine different parties' agendas, past histories and what they say they're bringing to the table versus what you actually see on it. Then once you've got it all sorted, don't overlook the power of fun. Around Wednesday, Thursday and Friday, that's what work should be and when you're the one making it so, your stock goes way up. And a first impression's key this weekend -- is it one you're making or one being made on you?
By understanding the secrets hidden within your past lives, you can get closure and start planning the life you've always dreamed of. Your Karma Oracle explains who you were, who has had the biggest impact on you, your karmic inheritance (special gifts), and what you need to do to rid yourself of negative energy and get the life you really want!
Read More »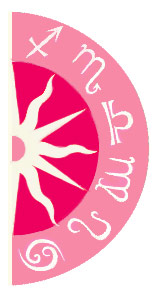 Discover what 2015 holds for you: