From May 4, 2015 thru May 10, 2015
Comparing and contrasting perspectives is incredibly constructive during the first couple days this week. Examine different parties' agendas, past histories and what they say they're bringing to the table versus what you actually see on it. Then once you've got it all sorted, don't overlook the power of fun. Around Wednesday, Thursday and Friday, that's what work should be and when you're the one making it so, your stock goes way up. And a first impression's key this weekend -- is it one you're making or one being made on you?
Get a clear perspective on your perplexing situation! The Egyptian Tarot comes to us from the time pharaohs walk as gods among the living. The left eye of Horus, an indestructible sky god, is associated with the Moon (lunar cycles) while the right eye is associated with the Sun. Together, they'll help you see deeply into your present and future.
Read More »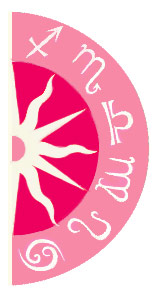 Discover what 2015 holds for you: