From July 20, 2015 thru July 26, 2015
It's as if someone split you magically in two on Monday. Part of you wants to run out and play in the snow. The other part of you wants to sit by the fire and not budge. Follow your strongest impulses, even when you have slight reservations. Your intuition is strong and should be trusted. Toward the middle of the week, you'll be feeling a little more bold. Extravagant, even. You may even make a big purchase. (No bargain shopping for you -- not this week.) This weekend, expect back-to-back great days. Social days. Busy, busy, busy!
Angels watch over you, providing strength and love when you need it most. The Tarot of Angels describes what your birth angel says about you and your life path. Learn what the angels have done for you in the past, what they are doing now, and what they will do in the future to help you. Build hope and faith with the Tarot of Angels!
Read More »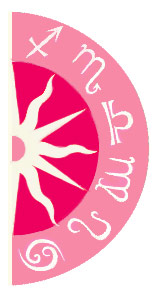 Discover what 2015 holds for you: