From May 4, 2015 thru May 10, 2015
You have one foot in one camp and one foot in another. Where does your allegiance lie? What do you need most at this moment? On Monday and Tuesday, if at all possible, put off making any decisions. Wednesday through Friday, you're just as torn. About everything. Though canceling your evening plans and cozying up in front of a DVD on Friday night sounds, perhaps, lazy, it is also wise. This is just not the week -- or the weekend -- to dazzle people in social settings. (If you find yourself in such a setting, expect to be wildly misinterpreted.) On Sunday, money is on your mind.
Fill your life with joy by learning about your personal chakras, or spiritual energies. Wondering why you feel out-of-whack some days, then fantastic the next? What is really happening in your soul? The Chakra Tarot helps you discover the truth by revealing the state of your body's seven sacred energy centers, and how each affects your life.
Read More »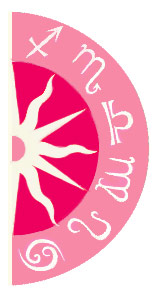 Discover what 2015 holds for you: