From August 3, 2015 thru August 9, 2015
If your trip's going a little less than smoothly at the beginning of the week, your thoughts will naturally turn to home. But before you let it progress to homesickness, remember that the grass only looks greener on the ol' other side -- and that you left home behind for a reason. Take extra good care of yourself midweek (maybe now's the time for that massage or hot tub or fruity drink as big as your head) and don't let little mishaps get you down. By the weekend, you realize it's all part of the experience, and before you know it, you're enjoying yourself again.
Dreams are not just random mental events that happen when we are asleep. They are incredibly symbolic, unconscious messages. They can give you advice, warnings, and reveal secret meanings behind your circumstances.
Read More »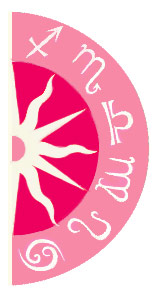 Discover what 2015 holds for you: