From May 4, 2015 thru May 10, 2015
Your intuitive powers are your best guide early this week, so pay close attention to those tingles and don't get involved with any activities -- planned or unplanned -- until your gut-check says okay. If you are traveling alone, the middle part of the week is rewarding, but even if you're in the middle of a huge pack, you still ought to be able to find a bit of quiet time to reflect on your surroundings. Language barriers will be especially problematic this weekend, though you may have communication troubles even if you're just a short hop from home.
Dreams are not just random mental events that happen when we are asleep. They are incredibly symbolic, unconscious messages. They can give you advice, warnings, and reveal secret meanings behind your circumstances.
Read More »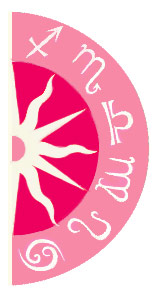 Discover what 2015 holds for you: