From July 27, 2015 thru August 2, 2015
It's an unusually good week to be on the road, and you're bound for unusually good times. The week kicks off with the spotlight on you -- trying to be unobtrusive just won't work when you're this scintillating, so enjoy the limelight. By midweek, you're ready for a big splurge, whether it's on an extreme day trip or adventure, a luxurious room or a fabulous meal. Save it for Friday and call it a very happy night indeed. This weekend, you're still enjoying yourself, but you're also extra adept at making great plans.
By understanding the secrets hidden within your past lives, you can get closure and start planning the life you've always dreamed of. Your Karma Oracle explains who you were, who has had the biggest impact on you, your karmic inheritance (special gifts), and what you need to do to rid yourself of negative energy and get the life you really want!
Read More »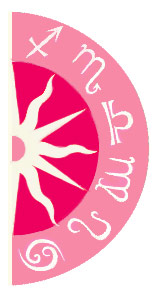 Discover what 2015 holds for you: