From April 27, 2015 thru May 3, 2015
Monday could be the day for your trip's extravagant splurge -- a fabulous dinner, great seats to a play or the opera, the best suite. More modest plans fall nicely into place from Tuesday through Thursday, and you're bringing a keen eye for observation to your travels. Document it with photos or a trip journal. Changing your lodgings or taking a daytrip could involve some glitches this weekend, so proceed with caution. Lazing about may be a good option. It's hard to make up your mind on Sunday, so take a recommendation from a fellow traveler.
Dreams are not just random mental events that happen when we are asleep. They are incredibly symbolic, unconscious messages. They can give you advice, warnings, and reveal secret meanings behind your circumstances.
Read More »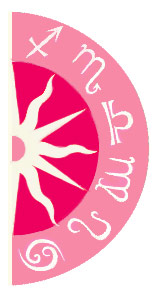 Discover what 2015 holds for you: