From February 15, 2016 thru February 21, 2016
You're traveling, after all, so it's okay to take time out for yourself (even if you're more comfortable worrying about others). On Monday, consider a little solo side trek to indulge your introspective mood. Stay in seclusion if you can, and expect that shy side to linger a few more days -- which is just as well, since you might have a hard time making yourself clear in potentially contentious situations anyway. By Thursday you're ready to reconnect, with both natives and your fellow travelers, so enjoy some company. On Saturday and Sunday, your intuition and daydreams should carry you to interesting new places.
What do you want most in life? The Vision Quest Tarot is a guide to help you achieve your biggest goals. Whether your personal vision involves romance, riches, or personal happiness, you'll take a giant step toward success and fulfillment with this amazing five-card reading. Find out what you must focus on now to manifest your heart's desire!
Read More »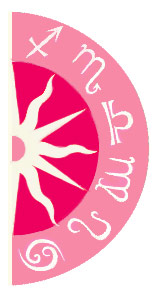 Discover what 2016 holds for you: