Weekly Finstrology Update for July 17: Pressure Builds Going into Venus Retrograde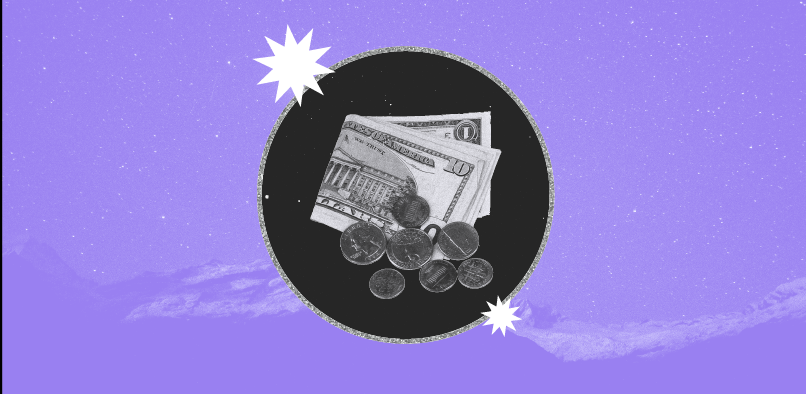 The July 17-21 trading week is the last one with Venus, the planet that rules money, moving direct in motion before it turns retrograde on July 22 for a six-week stay that could pressure the stock market.
The new moon in Cancer on Monday afternoon sets pleasant, calm intentions that have some intensity surrounding them given that it squares the moon's nodes that change signs later in the day. The north node of the moon enters Aries at 4:01 pm Monday, so brings a more aggressive energy with it, which is a big switch from calm, placid Taurus where it has been since early 2022.
An easy, good-hearted vibe continues during the week, peaking on Thursday when the sun in Cancer trines Neptune in Pisces. The optimism could result in a peak in the Nasdaq-100 as the transiting sun forms a grand trine of ease with its first-trade Saturn and Venus/Mars conjunction. The 16,000 level, site of mid-January highs in 2022, could provide resistance. 
Tension builds on Friday, the last trading day before the six-week Venus retrograde begins. All three malefic-oriented planets are in hard aspects that indicate trouble afoot. Mars opposes Saturn (exact just after Thursday's close) with the sun opposite Pluto after Friday's close. 
The S&P 500 could feel pressure into forming a low on Friday as the moon, Mars and Venus are in strong opposition to the three most sensitive planets in the first-trade horoscope—the sun, Mercury and Venus. Watch the 4450 area for significant support.
Markets on the Move
DIS | Walt Disney Company
The grandaddy of amusement theme parks, the Walt Disney Company, is losing a bit of luster this summer. Data from a company that tracks waiting times at major parks showed that wait times at Disney properties were their lowest in nearly a decade, indicating reduced attendance. On July 4 at Walt Disney World in Florida the ride wait time was just 27 minutes vs. 47 minutes in 2019.
Disney stock opened for trading on November 12, 1957, just five years after it became incorporated in California in 1952. The company is having a Jupiter return right now with Jupiter at 11 Taurus, marking a new 12-year cycle of growth. Its flagship park, Disneyland, opened in Anaheim, CA on July 17, 1955, so is having its annual solar return this week. Florida-based Walt Disney World opened on October 1, 1971.
As Disneyland is celebrating its birthday on July 17, Disney stock could be making a low in price as the sun and moon are conjunct the first-trade moon. Transiting Jupiter is square to its first-trade Uranus, similar to the stock's low in October 2011; Mercury is exactly aligned with natal Uranus. Watch for other potential lows on August 24 when the moon is conjunct and the sun is square to first-trade Mercury and October 13 when the sun and Mercury align with first-trade Jupiter, and Mars returns to its natal position for a boost of energy. 
Potential highs in DIS could be near August 8, when the first-trade sun receives hard aspects from the sun, moon, Venus, Jupiter and Neptune, and September 6, when first-trade Saturn receives hard aspects from the sun, moon and Mercury.
Weekly Highlights
Crude Oil High on Monday, July 17—Mercury forms a grand trine with first-trade Mercury, Jupiter and Uranus while the new moon is in a T-square with the strong natal opposition between Mars and Pluto. In August futures, $76.30 per barrel could be stiff resistance.
Euro FX Low on Thursday, July 20—The moon and Venus are in an exact square with first-trade sun with the Mars/Saturn opposition creating a tight T-square with the market's natal moon and Pluto. On a setback after its recent strong rally, September futures could find support near 1.1170. 
Soybeans Low on Friday, July 21—As the moon and Mars conjoin natal Mars, they are part of a "mystic rectangle" formation created with the Saturn opposition as the transiting planets connect with the market's strong Venus/Uranus opposition. November futures could find strong support at $12.98 per bu.
10-yr. T-note High on Friday, July 21—Peak positive expression is on tap with transiting Jupiter conjunct the market's first-trade sun and the transiting sun trine to first-trade Venus. September futures could find resistance just above 114-000. 
All times Eastern
All information in this post is merely the personal opinion of the author and not that of Astrology.com or any other person, company, or entity. This information is not to be construed as financial advice, nor relied upon as such. Please contact your broker or financial advisor for trading and investment advice, and use astrological indicators in combination with other trading-decision inputs. Past results are not necessarily indicative of future market behavior.
Most Popular on
Astrology.com