This Week's Sports Predictions: April 17 – 23, 2023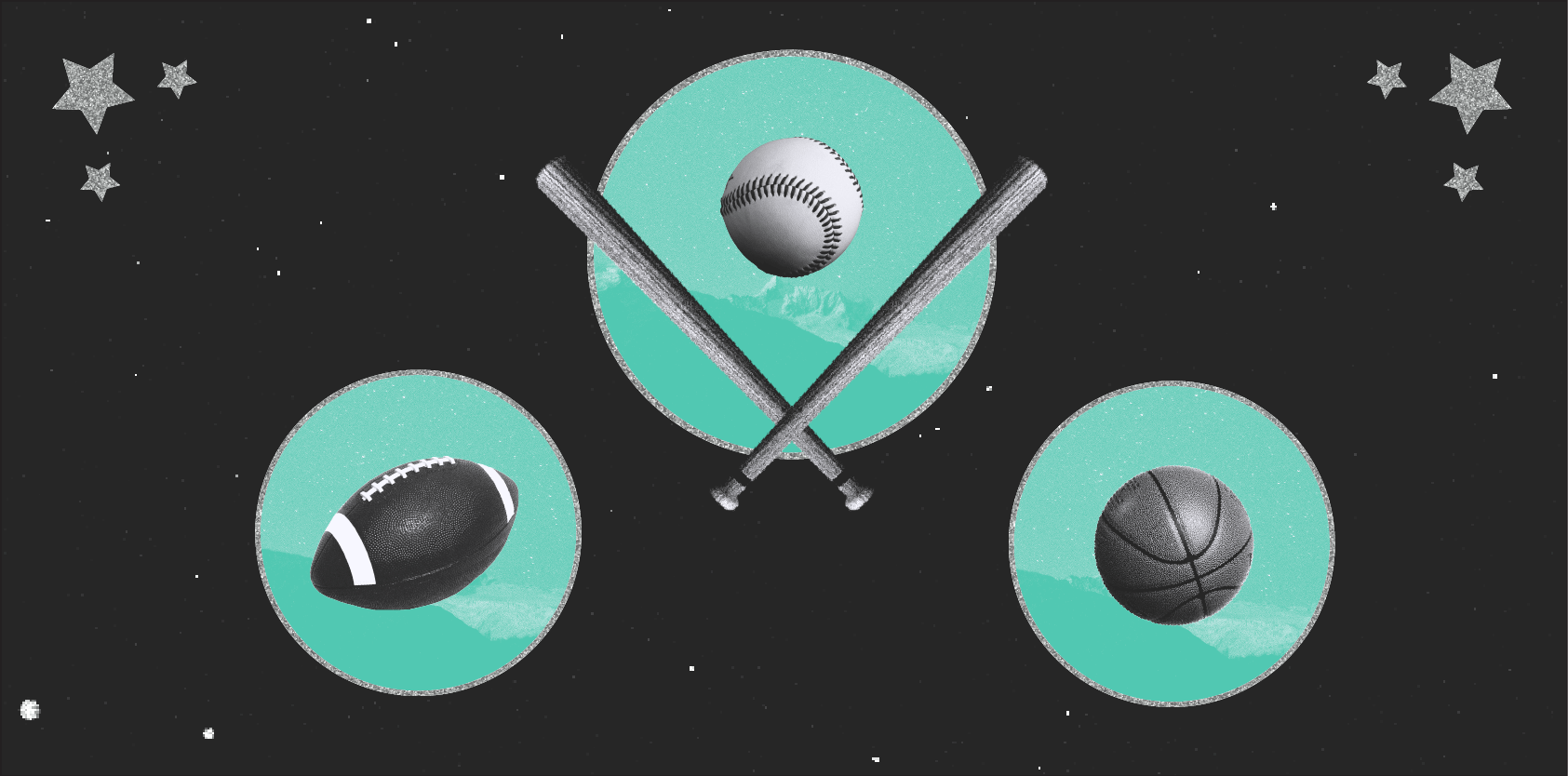 Welcome to Sports Astrology Predictions, where we take a look at the astrology of competition in a bid to predict who will come out on top!
All sport is ruled by the planet Mars. The position and condition of this protective and combative planet have a significant baseline influence on the outcome of all competition.
This week, the heat is on as Mars aligns with the fixed 'dog' star Sirius the Scorcher situated in the constellation Canis Major. The frequency generated by this bright and shining giant fuels passions and guarantees that temperatures will rise, both on and off the field. Sharp and spikey, records get broken under these vibes and grants the famous '15 minutes of fame' for those brave enough to stoke the fire and rise to the challenge. Extreme focus is the key for winning results.
We begin this week's predictions on Thursday evening with a baseball game between Pittsburgh Pirates and Cincinnati Reds. Here, the Aries moon mixes it up with Uranus for an electrified and chaotic contest.  Then to another baseball game on Thursday evening between Chicago Cubs and Los Angeles Dodgers where the continuing sizzling vibes from the Aries moon throws caution to the wind for a thrilling match.  Finally, to a baseball game between Minnesota Twins and Washington Nationals, where the Taurean moon digs deep for a solid and satisfying conquest. 
Game 1
MLB
Pittsburgh Pirates -v- Cincinnati Reds
Thursday 20th April @ 6:35 pm – Pittsburgh, Pennsylvania
Thursday evening at PNC Park and to a baseball game where home team Pittsburgh Pirates meet up with Cincinnati Reds.  With a Sirius-infused Mars overseeing the action and the furiously feisty Aries moon right in the middle, this should be a cracker of a game, especially with Pirates' star left fielder, Scorpio moon Bryan Reynolds, and his powerful retrograde Regulus-infused Leo Mars grabbing the spotlight.  But it appears that it will be Reds' left fielder, Aries moon Jake Fraley, and his own Regulus forward-moving Mars who will overpower the action with the help of his strong Taurean sun.  Cincinnati Reds to win.
Game 2
MLB
Chicago Cubs -v- Los Angeles Dodgers
Thursday 20th April @ 6:40 pm – Chicago, Illinois
Thursday evening at Wrigley Field and to a baseball game where home team Chicago Cubs invite Los Angeles Dodgers onto their turf.  With a turbulent Aries new moon under the influence of Uranus, this will be a sizzler of a match that could go either way, especially with Dodgers' flashy first baseman, Leo sun Freddie Freeman and his ambitious Capricorn moon calling the shots.  However, it appears that it will be Cubs' first baseman, show-stopper Leo moon Eric Hosmer and his edgy Virgoan Mars, who will have a few surprises up his sleeve and take down the opposition with relative ease.  Chicago Cubs to win.
Game 3
MLB
Minnesota Twins -v- Washington Nationals
Saturday 22nd April @ 1:10 pm – Minneapolis, Minnesota
Saturday afternoon at Target Field and to a baseball game where home team, Minnesota Twins, invite Washington Nationals onto their field.  With Mars on the rise accompanied by fixed star Sirius and the crescent Taurean moon overseeing play, this will indeed be a powerful meeting, especially with Nationals' center fielder, Taurean sun/Venus combo Victor Robles and his Leo Mars grabbing the spotlight. But it appears that it will be Twins' tricky third baseman, Gemini moon Kyle Farmer and his super-hot Aries Mars on the hunt, who will be the one to control the play with force and determination.  Minnesota Twins to win.
And that's a wrap for this week in Sports Astrology Predictions. Until next time!
All information in this post is merely the personal opinion of the author and not that of Astrology.com or any other person, company or entity. At the time of publishing this article, not all team rosters have been finalized. All game times are rendered in local time. These predictions utilize the Sidereal system of astrology which is based on the actual link between the position of the planets with the fixed stars and constellations. Should any game be delayed by a significant amount of time (generally speaking 20 minutes or more) the original chart may not be valid and the prediction must be viewed with caution, if at all.
Most Popular on
Astrology.com