This Week's Sports Predictions: April 24 – 30, 2023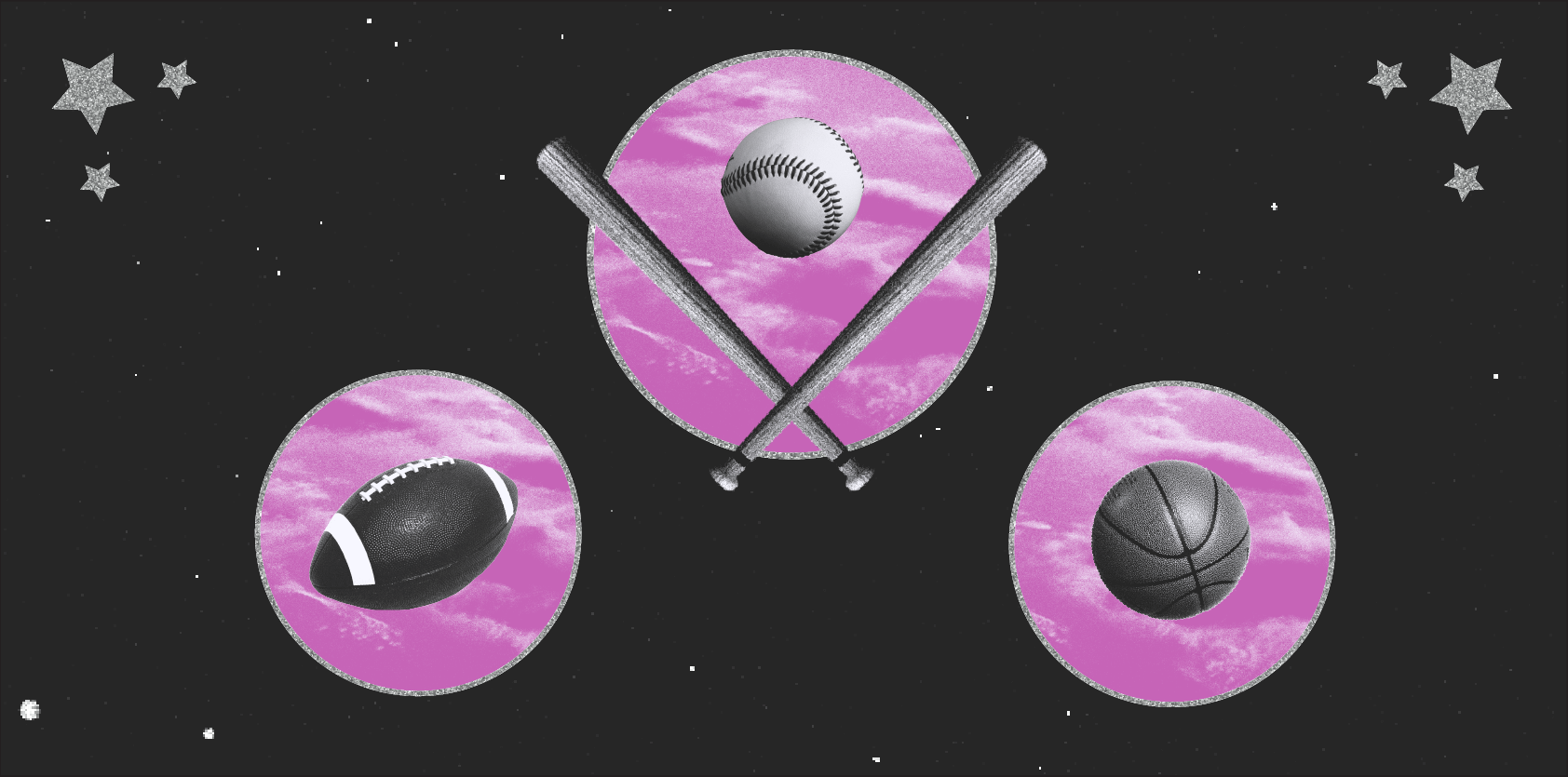 Welcome to Sports Astrology Predictions, where we take a look at the astrology of competition in a bid to predict who will come out on top!
All sport is ruled by the planet Mars. The position and condition of this protective and combative planet have a significant baseline influence on the outcome of all competition.
This week, changes are afoot as Mars has a brief sextile fling with the disruptive and electric vibes of Uranus. The frequency generated by this crazy, unpredictable, and highly inspiring connection sparks an exciting and positive atmosphere that will need some tempering and tampering before leaping and bounding in the right direction.  Be prepped and ready as much as possible, and get tuned in for a sparkling myriad of 'lightbulb' moments.   
We begin this week's predictions on Monday evening with an ice hockey game between Tampa Bay Lightning and Toronto Maple Leafs.  Here the Gemini moon begins to feel the heat as Mars fires up for some fast and furious action.  Then to a baseball game on Friday evening between New York Mets and Atlanta Braves, where the sensitive Cancerian moon will have the crowd on the rise.  Finally, to another Friday evening baseball game between Milwaukee Brewers and Los Angeles Angels, where the Cancerian moon continues to stir the pot with a volatile display of emotions. 
Game 1
NHL
Tampa Bay Lightning -v- Toronto Maple Leafs
Monday 24th April @ 7:30 pm – Tampa, Florida
Monday evening at Amalie Arena and to an ice hockey game where home team Tampa Bay Lightning meet up with Toronto Maple Leafs for the fourth game of Round 1 of the Stanley Cup.  With a happily waxing Gemini moon making out with both Mars and Saturn, this will be a fast-moving and satisfying contest with a hint of deja vu, especially with Lightning' right-wing, Gemini sun Nikita Kucherov and his powerful and attention-seeking Leo Mars grabbing the spotlight.  But it appears that it will be Leafs' feisty right-wing, Aries Mars/sun combo William Nylander and his handy Virgo moon, who will be the one to make the passes and get the job done.  Toronto Maple Leafs to win.
Game 2
MLB
New York Mets -v- Atlanta Braves
Friday 28th April @ 7:10 pm – Queens, New York
Friday evening at Citi Field and to a baseball game where home team New York Mets welcome Atlanta Braves onto their turf.  With the sun on the set and a moody Cancerian half-moon casting light on the action, this will be an illuminating contest, especially with Braves' right fielder, edgy Leo moon Ronald Acuna Jr. and his dominant Capricorn Mars taking the initiative.  However, it appears that it will be Mets' sacrificial center fielder, slippery Piscean sun Brandon Nimmo and his tricky Gemini Mars, who will loom as a threat on the basepaths with his dexterous sleight-of-hand.  New York Mets to win.
Game 3
MLB
Milwaukee Brewers -v- Los Angeles Angels
Friday 28th April @ 7:10 pm – Milwaukee, Wisconsin
Friday evening at American Family Field and to a baseball game where home team Milwaukee Brewers invite Los Angeles Angels onto their field.  With the home-loving and buoyant Cancerian moon reaching out to welcome Jupiter, this will be a massively entertaining game where anything and everything is possible, especially with Angels' designated hitter, super-clever Gemini sun Shohei Ohtani and his Taurean moon making out with Venus for some positive results.  But it appears that it will be Brewers' third baseman, Aries moon Brian Anderson, and his aggressively protective Cancerian Mars who will dig deep and pull some wicked moves for a sensational win.  Milwaukee Brewers to win. 
And that's a wrap for this week in Sports Astrology Predictions. Until next time!
All information in this post is merely the personal opinion of the author and not that of Astrology.com or any other person, company, or entity. At the time of publishing this article, not all team rosters have been finalized. All game times are rendered in local time. These predictions utilize the Sidereal system of astrology, which is based on the actual link between the position of the planets with the fixed stars and constellations. Should any game be delayed by a significant amount of time (generally speaking, 20 minutes or more), the original chart may not be valid, and the prediction must be viewed with caution, if at all.
Store
Recommended Reports For You
Most Popular on
Astrology.com