This Week's Sports Predictions: August 7 – August 13, 2023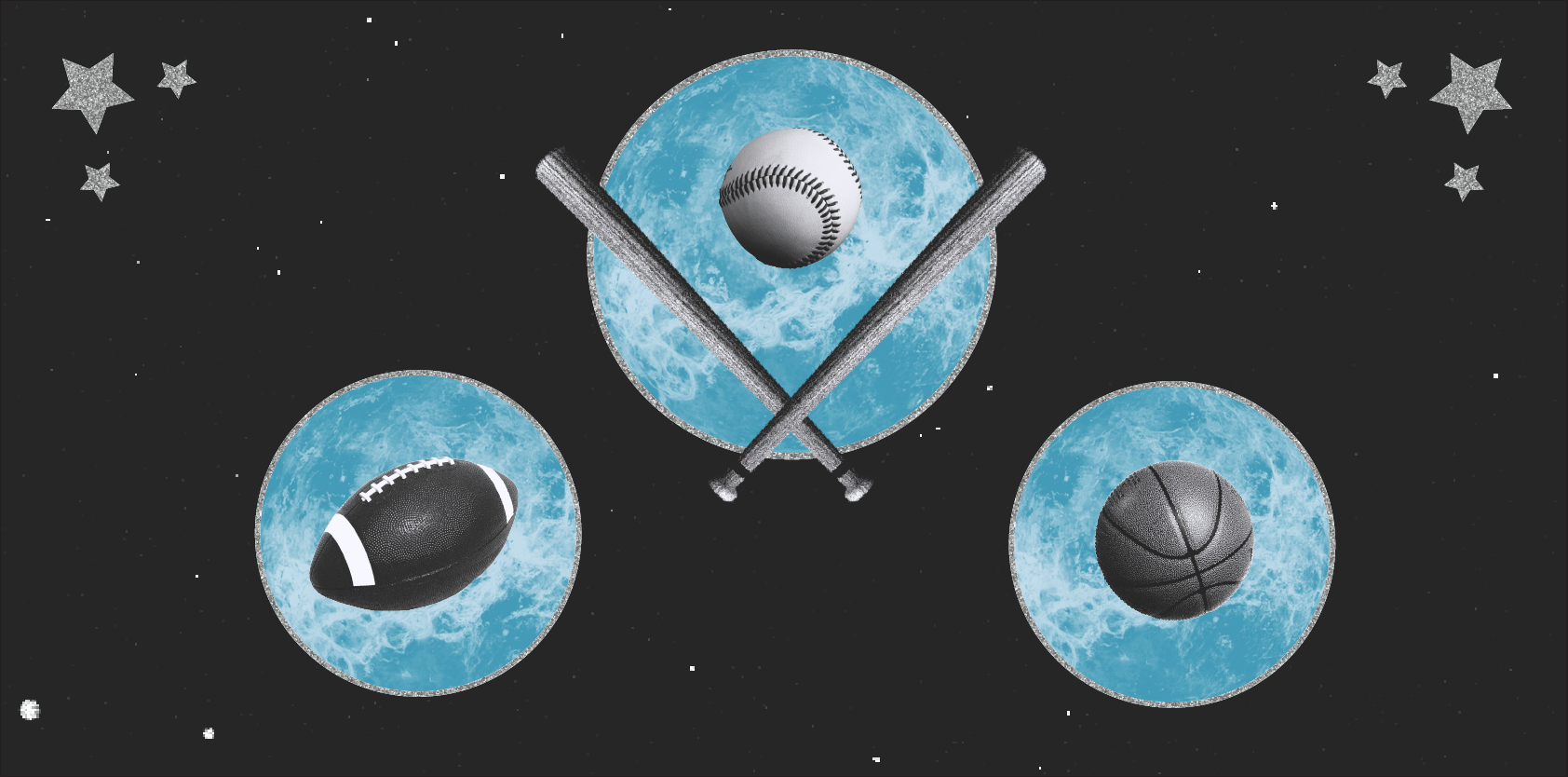 Welcome to Sports Astrology Predictions, where we take a look at the astrology of competition in a bid to predict who will come out on top!
All sport is ruled by the planet Mars. The position and condition of this protective and combative planet has a significant, base-line influence on the outcome of all competition.
This week, Mars gets an adrenaline rush, thanks to the electric and eclectic vibes of Uranus stirring the pot.  The lightning-fast and volatile frequency generated by this magical planet is just what Mars needs to be the leader of the pack and get the job done.  Get ready for an uncontrollable and delightfully impulsive urge to break free from all restrictions, then take a deep breath and reach for the stars, but practice a little self-control in order to reap the maximum benefits of this alchemical connection.
We begin this week's predictions on Saturday afternoon with a preseason gridiron football game between Buffalo Bills and Indianapolis Colts.  Here, the Gemini moon makes contact with Saturn for a serious battle of wits.  Then to another gridiron game between Dallas Cowboys and Jacksonville Jaguars where the waning Gemini moon gets a boost from Jupiter for an entertaining showdown.  Finally, on Sunday at noon to a football game between New Orleans Saints and Kansas City Chiefs where the ageing Gemini moon gets a jolt from Uranus for an explosive result.
Game 1
NFL Preseason
Buffalo Bills -v- Indianapolis Colts
Saturday 12th August @ 1:00 pm – Orchard Park, New York
Saturday afternoon at Highmark Stadium and to a gridiron football game where home team Buffalo Bills invite Indianapolis Colts onto their turf.  With a wicked Gemini moon playing tricks, this will be a fast-paced and rowdy contest, especially with Bills' solid quarterback, Taurean sun Josh Allen and his dominating Aries Mars revving hard.  But it appears that it will be Colts' tactical quarterback, Virgo sun Sam Ehlinger and his raw Leo Mars who will be the one to stand head and shoulders above the rest.   Indianapolis Colts to win.
Game 2
NFL Preseason
Dallas Cowboys -v- Jacksonville Jaguars
Saturday 12th August @ 4:00 pm – Arlington, Texas
Saturday afternoon at AT & T Stadium and to a gridiron game where home team Dallas Cowboys meet up with Jacksonville Jaguars.  With the waning Gemini moon ready for some fun, this will be one for the books, especially with Jaguars' ruthless quarterback, Scorpio Mars Trevor Lawrence and his hungry Leo moon on the hunt.  However, it appears that it will be Cowboys' star quarterback, Cancerian sun Dac Prescott and his super-powerful on-point Leo Mars who will shine like a diamond and take the game to another level.   Dallas Cowboys to win.
Game 3
NFL Preseason
New Orleans Saints -v- Kansas City Chiefs
Sunday 13th August @ 12:00 pm – New Orleans, Louisiana
Sunday noon at Caesars Superdome and to a gridiron football game where home team New Orleans Saints welcome Kansas City Chiefs onto their field.  With the shy sliver of an old Gemini moon overseeing the action, this will be an emotional game, one way or another, especially with Saints' quarterback, super-Sagittarian sun/Mars/Venus/Mercury stellium Jameis Winston and his Libran moon stirring the pot.  But it appears that it will be Chiefs' super-star quarterback, show-pony Leo sun Patrick Mahomes and his passive-aggressive Libran Mars on the rise who will tactically take the reins and lead his team to victory.  Kansas City Chiefs to win.
And that's a wrap for this week in Sports Astrology Predictions. Until next time!
All information in this post is merely the personal opinion of the author and not that of Astrology.com or any other person, company or entity. At the time of publishing this article, not all team rosters have been finalized. All game times are rendered in local time. These predictions utilize the Sidereal system of astrology which is based on the actual link between the position of the planets with the fixed stars and constellations. Should any game be delayed by a significant amount of time (generally speaking 20 minutes or more) the original chart may not be valid and the prediction must be viewed with caution, if at all.
Most Popular on
Astrology.com