This Week's Sports Predictions: December 19–December 25, 2022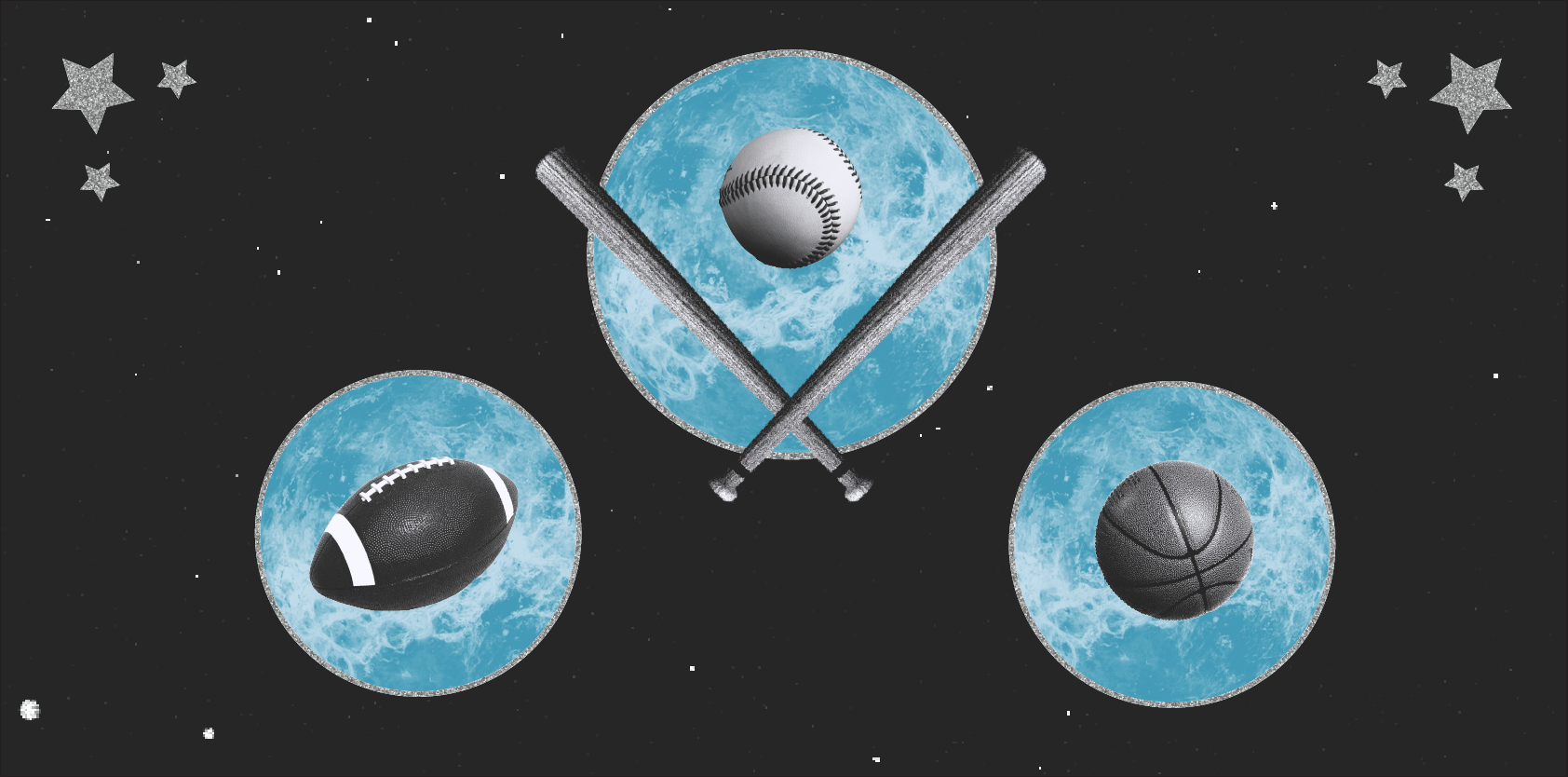 Welcome to Sports Astrology Predictions where we take a look at the astrology of competition in a bid to predict who will come out on top!
All sports are ruled by the planet Mars. The position and condition of this protective and combative planet has a significant base-line influence on the outcome of all competition
This week, retrograde Mars continues to enjoy the relative solitude of the out-of-bounds void beyond the ecliptic as he flips and slips backward through the bullish constellation of Taurus. Here, the warrior planet prepares to meet up with the heavily armed and readily available fixed star Aldebaran, one of the four archangels and the military commander guarding the heavens. Situated in the 'Eye of the Bull', the infrared frequency generated by this massive bright warrior star fixes onto any target and fires with deadly accuracy. Caught in the crosshairs and tinged with déjà vu, these vibrations are ready, willing, and guaranteed to be locked and loaded.
We begin this week's predictions on Friday evening with a basketball game between the New York Knicks and Chicago Bulls. With an exotic Sagittarian crescent moon keeping counsel, this will be a wild game where a little luck goes a long way. Then on Saturday at noon for a Christmas eve gridiron football game between Chicago Bears and Buffalo Bills. Here, the crescent moon at the end of her Sagittarian tether eagerly lights up the game for some heart-pounding moments. Finally, to Sunday evening and to a Christmas day gridiron game between Arizona Cardinals and Tampa Bay Buccaneers where the ambitious waxing Capricorn moon will shrewdly ignite some serious rivalry.
Game 1
NBA
New York Knicks -v- Chicago Bulls
Friday 23rd December @ 7:30 pm – New York City, New York
Friday evening at Madison Square Garden and to basketball where home team New York Knicks welcome Chicago Bulls onto their court. With a spicy Sagittarian moon setting the pace and the 'Bulls-eye' culminating, this will be a spirited game, especially with Knicks point guard, Pisces moon Jalen Brunson, working his magic. But it appears that it should be Bulls center, Sagittarian moon Nikola Vucevic, and his mutually receptive Jupiter, who will be the one to take charge. Chicago Bulls to win.
Game 2
NFL
Chicago Bears -v- Buffalo Bills
Saturday 24th December @ 12:00 pm Chicago, Illinois
Saturday noon at Soldier Field and to a Christmas eve gridiron football game where home team Chicago Bears invite Buffalo Bills onto their turf. With the festive Sagittarian moon running away with the lively company of Mercury, this will be a restless and 'edgy' game, especially with Bears quarterback, quirky Aquarian sun Justin Fields, and his fickle Virgo moon calling the shots. However, it appears that it should be Bills quarterback, crafty Gemini moon Josh Allen, and his towering Jupiter, who will oversee and overturn the action. Buffalo Bills to win. 
Game 3
NFL
Arizona Cardinals -v- Tampa Bay Buccaneers
Sunday 25th December @ 6:20 pm Glendale, Arizona
Sunday evening at State Farm Stadium and to a Christmas gridiron football game where home team Arizona Cardinals meet up with Tampa Bay Buccaneers. With a cold and ruthless Capricorn moon setting the scene, this game will test the limits of both teams, especially with Cardinals quarterback, Cancerian sun Kyler Murray exposing any weakness that may be lurking at play. But it appears that it will be Buccaneers veteran quarterback, slippery Pisces moon Tom Brady and his massive Aldebaran-laced Mars, who will have the opportunity to shine like a living legend. Tampa Bay Buccaneers to win.
And that's a wrap for this week in Sports Astrology Predictions. Until next time!
All information in this post is merely the personal opinion of the author and not that of Astrology.com or any other person, company or entity. At the time of publishing this article, not all team rosters have been finalized. All game times are rendered in local time. These predictions utilize the Sidereal system of astrology which is based on the actual link between the position of the planets with the fixed stars and constellations. Should any game be delayed by a significant amount of time (generally speaking 20 minutes or more) the original chart may not be valid and the prediction must be viewed with caution, if at all.
Most Popular on
Astrology.com