This Week's Sports Predictions: February 20-26, 2023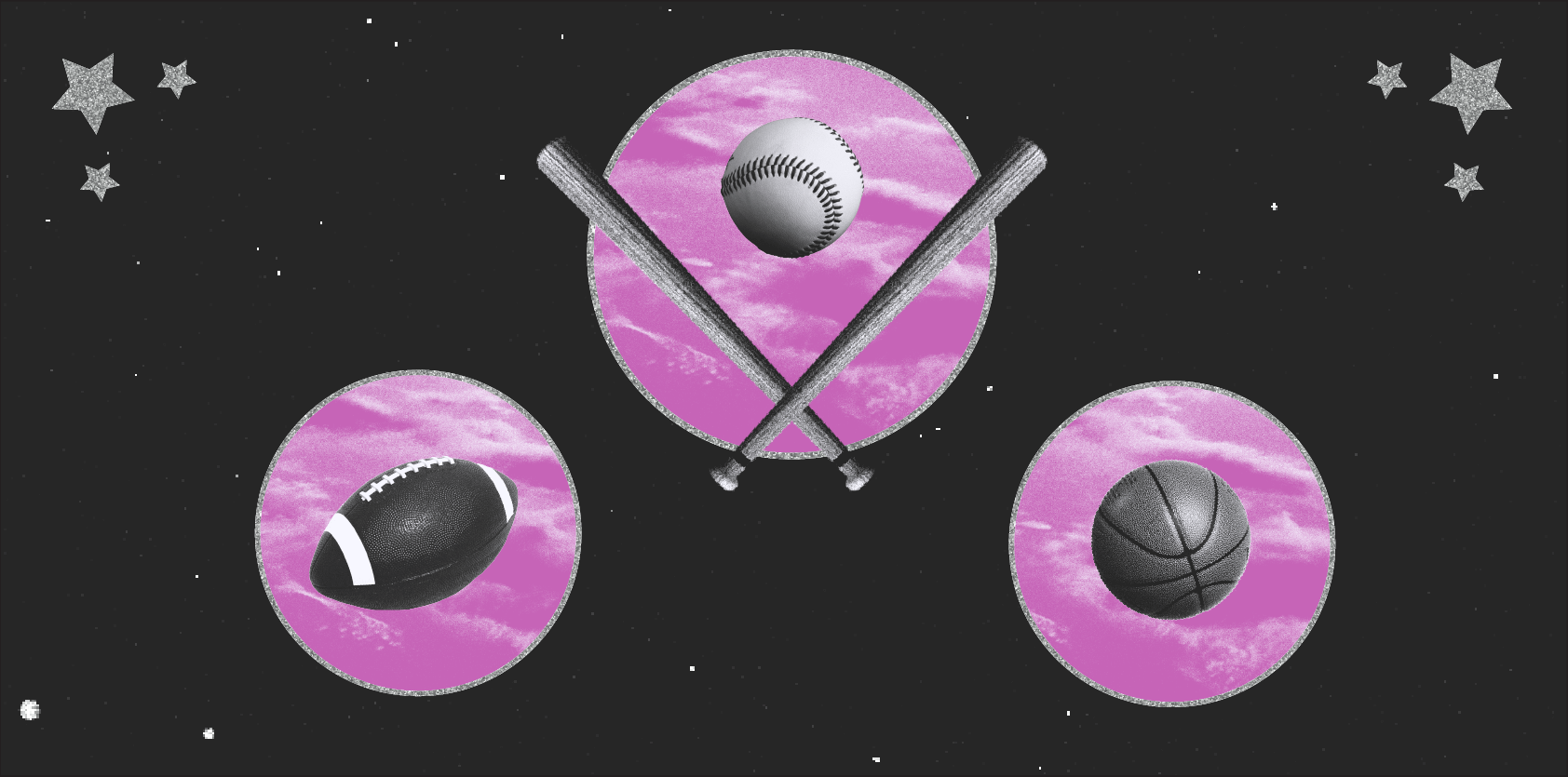 Welcome to Sports Astrology Predictions where we take a look at the astrology of competition in a bid to predict who will come out on top!
All sport is ruled by the planet Mars. The position and condition of this protective and combative planet has a significant base-line influence on the outcome of all competition
This week, Mars gets pumped and prepped and ready to rock with the hero star Rigel, an unruly blue variable supergiant situated in the constellation of Orion ('the Hunter'). Although intense and boisterous, the frequency generated by this meeting gives supreme focus and persistence and great determination to win at all costs. Avoid rash and reckless enthusiasm and evaluate all circumstances with care before making a move.
We begin this week's predictions on Wednesday evening with an ice hockey game between Dallas Stars and Chicago Blackhawks. Here, the buoyant Pisces moon rubs up against Jupiter and Venus for a satisfying game. Then to Thursday evening to basketball between Los Angeles Lakers and Golden State Warriors where a fresh and feisty Aries moon sparks a ferocious battle of wills. Finally, to Sunday afternoon and to a basketball game between Chicago Bulls and Washington Wizards, where a tetchy Taurean half-moon, trapped between Uranus and Mars gets a helping hand from both Venus and Jupiter to deliver a deliciously volatile showdown.
Game 1
NHL
Dallas Stars -v- Chicago Blackhawks
Wednesday 22nd February @ 8:30 pm – Dallas, Texas
Wednesday evening at American Airlines Center and to an ice hockey game where home team Dallas Stars invite Chicago Blackhawks onto their rink. With a waxing Piscean moon slipping and sliding with ease, this will be a showcase game with plenty of momentum to keep the crowd entertained, especially with Stars covert left wing, Scorpio moon Jason Robertson and his touchy Cancerian sun close to the firing line. But it appears that it will be Blackhawks versatile right wing, Patrick Kane and his super-slick Piscean moon/Mars combo who will work his stickhandle like magic and get the job done. Chicago Blackhawks to win.
Game 2
NBA
Los Angeles Lakers -v- Golden State Warriors
Thursday 23rd February @ 7:00 pm – Los Angeles, California
Thursday evening at Crypto.com Arena and to a basketball game where home team Los Angeles Lakers welcome Golden State Warriors onto their court. With a spirited and rebellious Aries moon on the wax, this will be an edgy game with plenty of twists and turns, especially with Warriors penetrating shooting guard, Cancerian moon Klay Thompson and his wild Sagittarian Mars causing havoc. However, it appears that it will be Lakers star power forward, Sagittarian sun James LeBron who will call upon his unique Aquarian Mars to break the chain of command and shatter the status quo. Los Angeles Lakers to win.
Game 3
NBA
Chicago Bulls -v- Washington Wizards
Sunday 26th February @ 2:30 pm – Chicago, Illinois
Sunday afternoon at United Center and to a basketball game where home team Chicago Bulls meet up with Washington Wizards. With a juicy and waxy Taurean moon blissed out with Venus and Jupiter and getting ready to rock it with Mars, this will be a relentless and determined contest, especially with Wizards grappling center, Cancerian sun Kristaps Porzingis and his clever Virgoan Mars making an impact. But it appears that it will be Bulls bullish center, Taurean Mars Nikola Vucevic and his captivating Sagittarian moon who will take the game by the horns and lead his team to victory. Chicago Bulls to win.
And that's a wrap for this week in Sports Astrology Predictions. Until next time!
All information in this post is merely the personal opinion of the author and not that of Astrology.com or any other person, company or entity. At the time of publishing this article, not all team rosters have been finalized. All game times are rendered in local time. These predictions utilize the Sidereal system of astrology which is based on the actual link between the position of the planets with the fixed stars and constellations. Should any game be delayed by a significant amount of time (generally speaking 20 minutes or more) the original chart may not be valid and the prediction must be viewed with caution, if at all.
Most Popular on
Astrology.com