This Week's Sports Predictions: January 9–January 15, 2023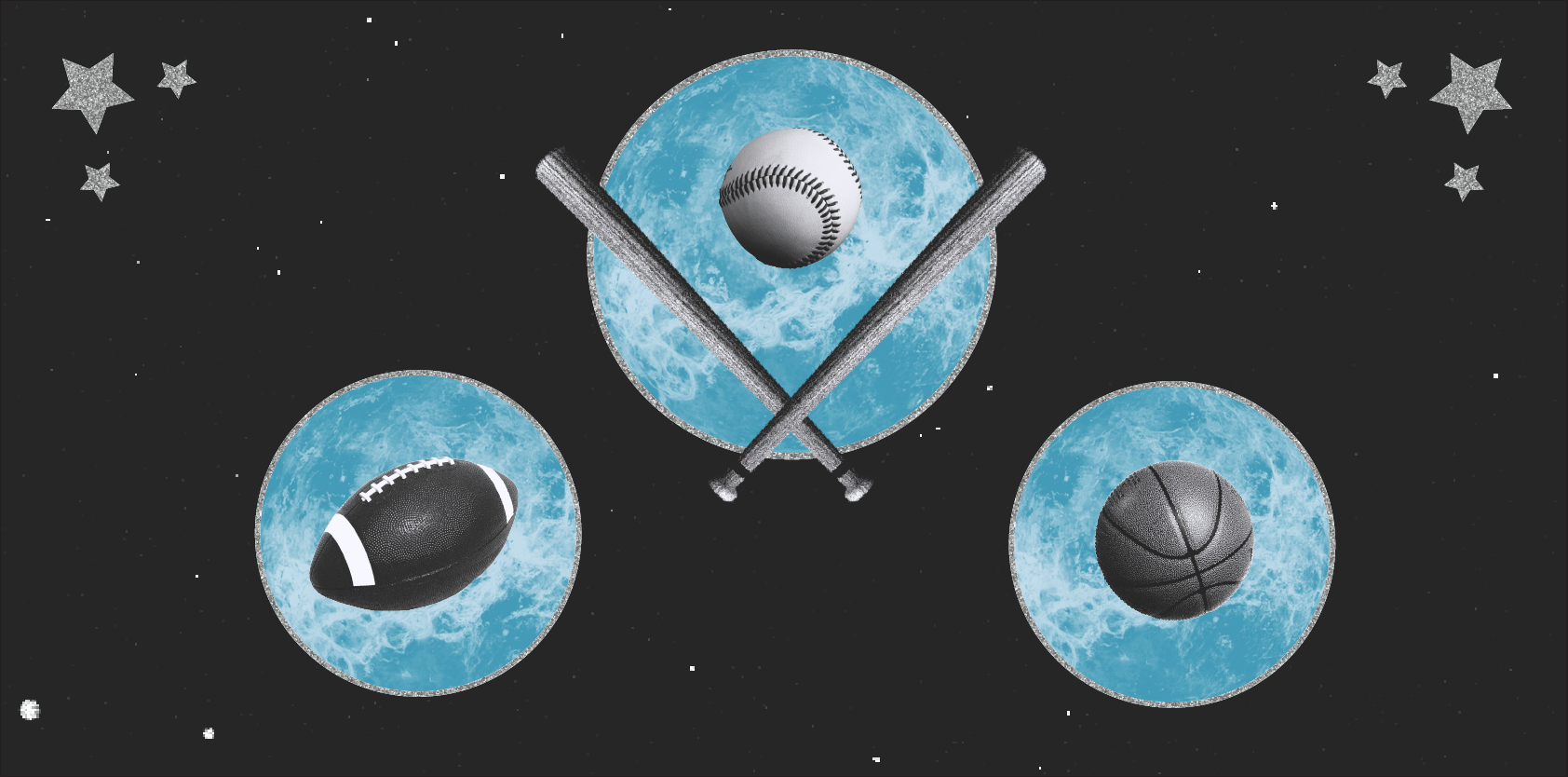 Welcome to Sports Astrology Predictions where we take a look at the astrology of competition in a bid to predict who will come out on top!
All sport is ruled by the planet Mars. The position and condition of this protective and combative planet has a significant base-line influence on the outcome of all competition
This week, Mars finally grinds to a halt!  At last, the excruciatingly pesky, back-flipping retrograde motion is over and out for now.  Suspended in time and space, the warrior planet can now girth his loins and steady himself to flex some muscle and mojo, accompanied by the massive vibrations of the Bulls-Eye/Scorpion-Heart fixed-star axis of Aldebaran and Antares.  Over the coming weeks, revised plans and strategies will begin to reap rewards as the momentum shifts to full-throttle action!  
We begin this week's predictions on Wednesday evening with an ice hockey game between Los Angeles Kings and San Jose Sharks.  Here, the quickening Leo moon rises up for an exceedingly entertaining game.  Then to Friday the 13th in the evening for a basketball game between Sacramento Kings and Houston Rockets, where the touchy, waning Virgo moon shines a critical and decisive light onto the game.  Finally, to a basketball game between Minnesota Timberwolves and Cleveland Cavaliers, where the spicy Spica moon will infuse the game with a slice of fixed-star greatness to the delight of an edgy crowd.
Game 1
NHL
Los Angeles Kings -v- San Jose Sharks
Wednesday 11th January 2023 @ 7:00 pm – Los Angeles, California
Wednesday evening at Crypto.Com Arena and to an ice hockey game where home team Los Angeles Kings invite San Jose Sharks onto their rink.  With a festive Leo moon on the rise, this game will be a crowd-pleaser, especially with Sharks all-present right wing, Cancerian Mars Timo Meier causing an uproar.  However, it appears that Kings center, Anze Kopitar and his massive personal Leo stellium and stand-out Regulus-infused Mars, will be the one to set the pace and impress the fans with his flashy moves.  Los Angeles Kings to win. 
Game 2
NBA
Sacramento Kings -v- Houston Rockets
Friday 13th January 2023 @ 7:00 pm – Sacramento, California
Friday evening at Golden 1 Center and to a basketball game where home team Sacramento Kings welcome Houston Rockets onto their court.  With a picky and prickly, irritable Virgoan half-moon on the wane, this could prove to be a frustrating game in many ways, especially with Kings point guard, sly Leo moon De'Aaron Fox and his exalted Capricorn Mars keeping the home team on their toes.  But it appears that it should be Rockets hot shooting guard, Aries stellium Kevin Porter Jr. and his on-point Mars, who will overpower his opponents with ease.  Houston Rockets to win.
Game 3
NBA
Minnesota Timberwolves -v- Cleveland Cavaliers
Saturday 14th January 2023 @ 7:00 pm – Minneapolis, Minnesota
Saturday evening at Target Center and to a basketball game where home team Minnesota Timberwolves meet up with Cleveland Cavaliers.  With a super-special Spica-laced Moon casting a saccharine light onto the court, this game will be a cracker, especially with Timberwolves shooting guard, Cancerian sun Anthony Edwards and his killer Scorpio Mars calling the shots.  But it appears that it will be Cavaliers shooting guard, Caris Levert and his lion-hearted fixed star Regiomontanus Sun and slippery Piscean moon, who will stun the court with his delightfully stealthy shots from beyond the pale.  Cleveland Cavaliers to win.
And that's a wrap for this week in Sports Astrology Predictions. Until next time!
All information in this post is merely the personal opinion of the author and not that of Astrology.com or any other person, company or entity. At the time of publishing this article, not all team rosters have been finalized. All game times are rendered in local time. These predictions utilize the Sidereal system of astrology which is based on the actual link between the position of the planets with the fixed stars and constellations. Should any game be delayed by a significant amount of time (generally speaking 20 minutes or more) the original chart may not be valid and the prediction must be viewed with caution, if at all.
Store
Recommended Reports For You
Most Popular on
Astrology.com