This Week's Sports Predictions: July 3 – July 9, 2023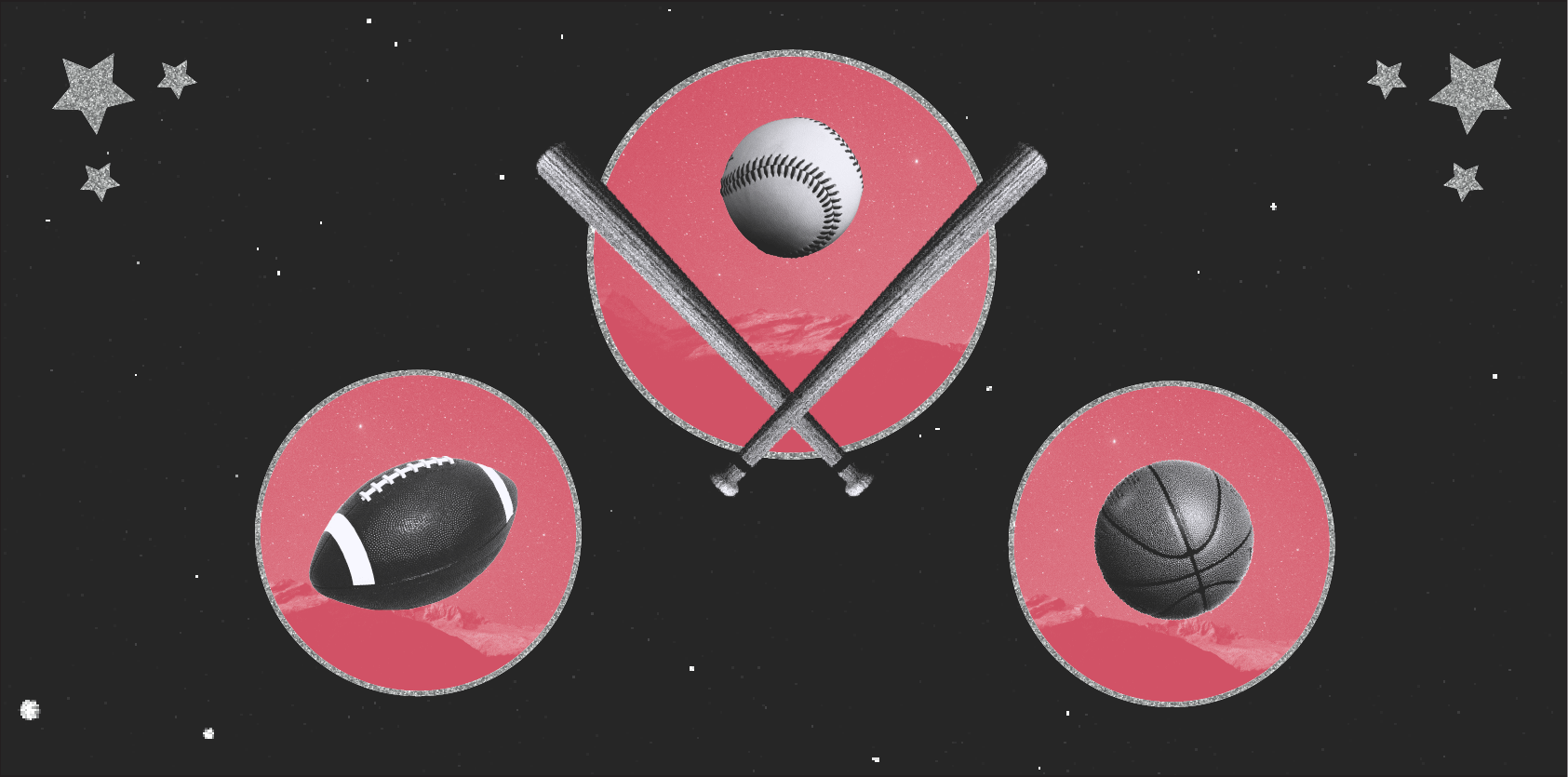 Welcome to Sports Astrology Predictions, where we take a look at the astrology of competition in a bid to predict who will come out on top!
All sport is ruled by the planet Mars. The position and condition of this protective and combative planet has a significant, base-line influence on the outcome of all competition.
This week, Mars takes a walk on the wild side, aligning with the lion-hearted, royal fixed star Regulus, situated in the constellation Leo. On the prowl and ready for the kill, the frequency generated by this regal audience vibes wild and hot and tempestuous. Keeping cool is not really an option here, so embrace all that is primal and untamed, get creative and get ready for a super-entertaining, super-successful sojourn into the spotlight.
We begin this week's predictions on Wednesday evening with a baseball game between Arizona Diamondbacks and New York Mets. Here, the Capricorn moon gets down to business, stirring up Mars for a seriously competitive contest. Then to another baseball game between Minnesota Twins and Kansas City Royals where the Saturnian moon and fixed dog-star Sirius-laced Gemini sun pull a series of punches for an intense rivalry that will have the crowd on the edge of their seats. Finally, on Friday evening to a basketball game between Minnesota Lynx and Phoenix Mercury where the controversial Aquarian moon and the Sirius sun unite to unleash a barrage of quirky moves for a totally random finale.
Game 1
MLB
Arizona Diamondbacks -v- New York Mets
Wednesday 5th July @ 6:40 pm – Phoenix, Arizona
Wednesday evening at Chase Field and to a baseball game where home team Arizona Diamondbacks welcome New York Mets onto their turf. With the stern Capricorn moon taking a swipe at a super-energised lion-hearted Mars, this will be a fiery game, especially with Mets' intense first baseman, Scorpio sun Pete Alonso and his on-point Leo Mars getting under the skin of his opponents. However, it appears that it will be Diamondbacks' wildcard second baseman, Leo sun Ketel Marte and his meticulous Virgo moon who will find a way to step firmly into the limelight and claim a stellar win. Arizona Diamondbacks to win.
Game 2
MLB
Minnesota Twins -v- Kansas City Royals
Wednesday 5th July @ 6:40 pm –Minneapolis, Minnesota
Wednesday evening at Target Field and to a baseball game where home team Minnesota Twins invite Kansas City Royals onto their field. With a waning Capricorn moon hidden well beneath the horizon, this will be a covert game of cat-and-mouse where strategy and tactics rule, especially with Twins' superior shortstop, Virgo sun Carlos Correa and his edgy Gemini Mars ready to pounce. But it appears that it will be Royals' second baseman, Gemini sun/Mars combo Samad Taylor and his on-point Capricorn moon, who will call upon his fast reflexes and impeccable timing to get the job done. Kansas City Royals to win.
Game 3
WNBA
Minnesota Lynx -v- Phoenix Mercury
Friday 7th July @ 7:00 pm – Minneapolis, Minnesota
Friday evening at Target Center and to a basketball game where home team Minnesota Lynx meet up with Phoenix Mercury.  With a super-charged Regulus Mars and a random Aquarian moon ready to parlay and party, this will be an exciting match from the get-go, especially with Lynx' flawless forward, Virgo sun Napheesa Collier and her home-loving Cancer Mars on the lookout.  However, it appears that it will be Mercury' guard, super-edgy Sagittarian sun Sug Sutton and her super-sneaky Scorpio moon who will be the one to ultimately get a superior grip on the end game.  Phoenix Mercury to win.
And that's a wrap for this week in Sports Astrology Predictions. Until next time!
All information in this post is merely the personal opinion of the author and not that of Astrology.com or any other person, company or entity. At the time of publishing this article, not all team rosters have been finalized. All game times are rendered in local time. These predictions utilize the Sidereal system of astrology which is based on the actual link between the position of the planets with the fixed stars and constellations. Should any game be delayed by a significant amount of time (generally speaking 20 minutes or more) the original chart may not be valid and the prediction must be viewed with caution, if at all.
Most Popular on
Astrology.com