This Week's Sports Predictions: June 5 – June 11, 2023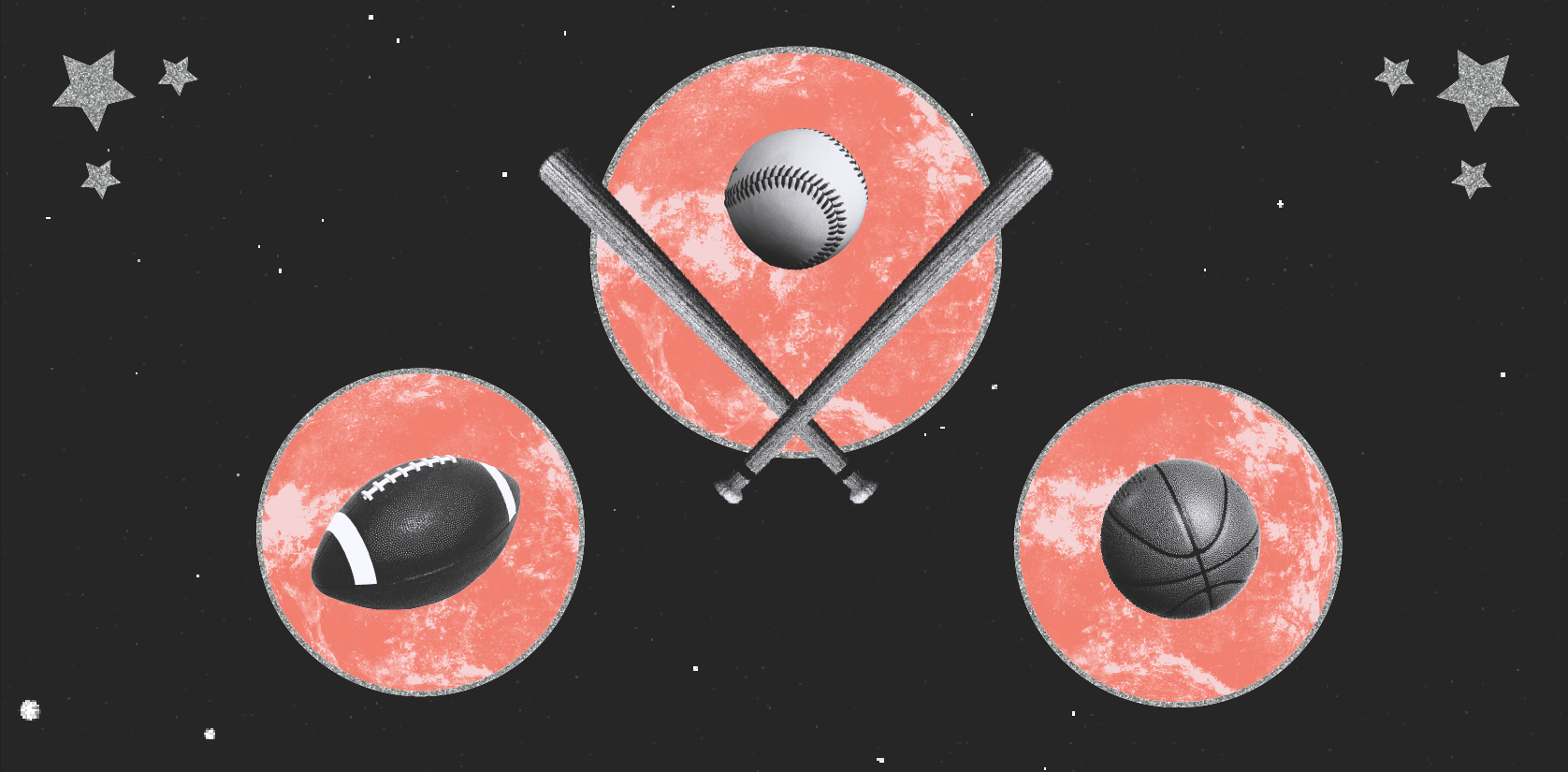 Welcome to Sports Astrology Predictions, where we take a look at the astrology of competition in a bid to predict who will come out on top!
All sport is ruled by the planet Mars. The position and condition of this protective and combative planet have a significant baseline influence on the outcome of all competition.
This week, Mars wrestles with some strange energies as Neptune enters the scene with a distorted aspect known as a 'sesquiquadrate.'  The frequency generated by this connection is obsessive and impulsive and must be controlled at all costs.  If left unchecked, these 'tearing' vibes can be self-destructive and cruel, fixating on the negative elements in the environment.  Avoid any escapist tendencies and keep a clear head so that the positive side of this vibe can prevail – an amazing imagination and the ability to tap into creative solutions.  Stay focussed.
We begin this week's predictions on Monday evening with a basketball game between Connecticut Sun and Las Vegas Aces.  Here, the wily Capricorn moon fights it out with a moody Mars for an aggressively colorful contest.  Then to a baseball game on Friday evening between New York Yankees and Boston Red Sox where the Aquarian moon, captured by Saturn, will struggle for dominance in a surprisingly quirky match.  Finally, to Sunday morning baseball between Detroit Tigers and Arizona Diamondbacks, where the descending Piscean moon plays tricks with both sides for a mesmerizing game. 
Game 1
WNBA
Connecticut Sun -v- Las Vegas Aces
Wednesday 7th June @ 7:00 pm – Montville, Connecticut
Wednesday evening at Mohegan Sun Arena and to a women's basketball game where home team Connecticut Sun meet up with Las Vegas Aces.  With a staunch Capricorn moon getting a lashing from Mars, this will be a seriously competitive contest where survival of the fittest rules, especially with Aces' super-edgy guard, Leo sun Jackie Young, and her misty tricky Piscean moon ready to pounce.  But it appears that it will be a counter-attack from Sun' forward, slippery Piscean sun Alyssa Thomas and her wild Leo moon, that will bamboozle the opposition and take the crown.  Connecticut Sun to win. 
Game 2
MLB
New York Yankees -v- Boston Red Sox
Friday 9th June @ 7:05 pm – New York City, New York
Friday evening at Yankee Stadium and to a baseball game where home team New York Yankees welcome Los Angeles Sparks onto their field.  With a free-falling, eccentric Aquarian moon struggling to escape the clutches of Saturn, this will be a knife-edge meeting, especially with Yankees' first baseman, Cancerian sun Anthony Rizzo and his hidden Libra moon calling the shots.  However, it appears that it will be Sox' dexterous left fielder, Gemini sun Masataka Yoshida, and his powerful and bullish Aldebaran-infused Taurean moon, who will patiently lie in wait for a winning opportunity.  Boston Red Sox to win.
Game 3
MLB
Detroit Tigers -v- Arizona Diamondbacks
Sunday 11th June @ 11:35 am – Detroit, Michigan
Sunday morning at Comerica Park and to a baseball game where home team Detroit Tigers invite Arizona Diamondbacks onto their turf.  With fixed star Regulus rising and a dreamy and inspired Pisces Moon slipping away from Neptune, this will be a mesmerizing match, especially with Diamondbacks' first baseman, Piscean sun Christian Walker and his clever Gemini Mars ready to throw a curveball at a moment's notice.  But it appears that it will be Tigers' killer catcher, stinging Scorpio moon Jake Rogers and his super-sensitive Cancerian Mars who will silently demolish the opposition for an outstanding victory.  Detroit Tigers to win. 
And that's a wrap for this week in Sports Astrology Predictions. Until next time!
All information in this post is merely the personal opinion of the author and not that of Astrology.com or any other person, company, or entity. At the time of publishing this article, not all team rosters have been finalized. All game times are rendered in local time. These predictions utilize the Sidereal system of astrology, which is based on the actual link between the position of the planets with the fixed stars and constellations. Should any game be delayed by a significant amount of time (generally speaking, 20 minutes or more), the original chart may not be valid, and the prediction must be viewed with caution, if at all.
Most Popular on
Astrology.com