This Week's Sports Predictions: October 16 – October 22, 2023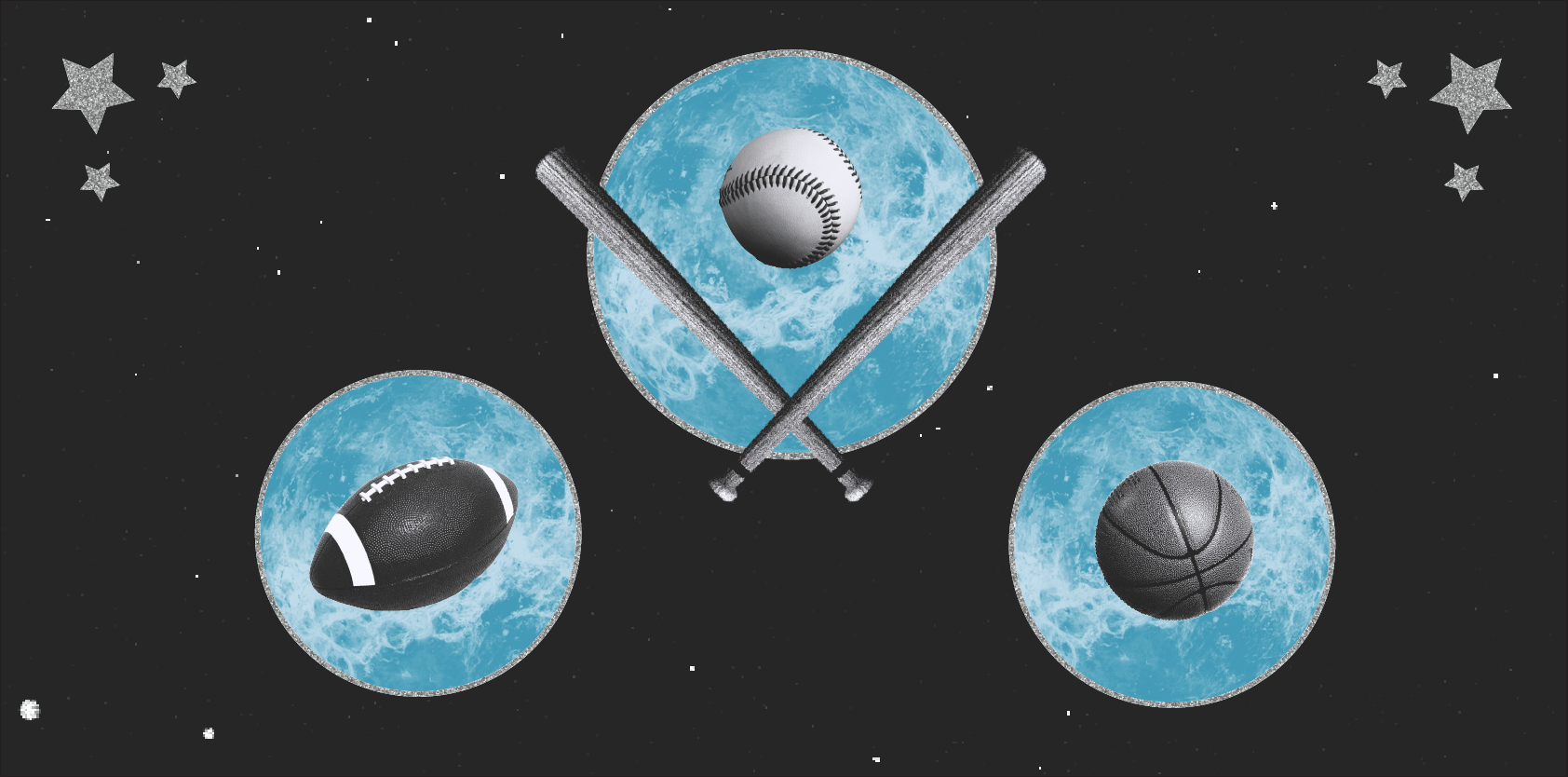 Welcome to Sports Astrology Predictions, where we take a look at the astrology of competition in a bid to predict who will come out on top!
All sport is ruled by the planet Mars. The position and condition of this protective and combative planet has a significant, base-line influence on the outcome of all competition.
This week, Mars feels the heat thanks to a super-blast from the fixed star Gacrux situated in the Southern Cross.  The closest red giant to the Earth, the frequency of this variable mega-star hits hot and fast so get ready for a little conflict and confrontation.  Although aggressive by nature, this stellar influence gives a strong intuitive drive that borders on spiritual and seeks to connect as one.  So, get motivated to understand what makes others tick and follow the winning vibe.
We begin this week's predictions on Sunday afternoon with a gridiron football game between Denver Broncos and Green Bay Packers.  Here, the capricious Capricorn moon plays hide-and-seek for a fast and fickle contest.  Then later on Sunday afternoon to a football game between Kansas City Chiefs and Los Angeles Chargers where the waxing moon flies under the radar to expose the weakest link.  Finally, on Sunday evening to a gridiron football game between Philadelphia Eagles and Miami Dolphins where the Capricorn moon lights up and leads the way for a cracker of a contest.
Game 1
NFL
Denver Broncos -v- Green Bay Packers
Sunday 22nd October @ 2:25 pm – Denver, Colorado  
Sunday afternoon at Empower Field at Mile High and to a gridiron football game where home team Denver Broncos invite Green Bay Packers onto their turf.  With an over-zealous waxing Capricorn moon on the rise, dumb luck and strategy will play its part, especially with Packers' super-slick quarterback, Pisces moon Jordon Love and his hot and fast Libra sun under the pump.  But it appears that it will be Broncos' silent-but-deadly quarterback, Scorpio sun Russell Wilson and his super-sensitive Cancer moon feeling the killer vibes, who will hunt down his prey with finesse.  Denver Broncos to win.
Game 2
NFL
Kansas City Chiefs -v- Los Angeles Chargers
Sunday 22nd October @ 3:25 pm – Kansas City, Missouri 
Sunday afternoon at Arrowhead Stadium and to a gridiron football game where home team Kansas City Chiefs invite Los Angeles Chargers onto their turf.  With the cool Capricorn moon hiding in the ethers, this will test the stamina of both teams, especially with Chargers' super-charged quarterback, Aquarius sun Justin Herbert and his illusive Pisces Mars on the silent rampage.  However, it appears that it will be Chiefs' dazzling quarterback, on-point and triggered Libran Mars Patrick Mahomes and his scorpion-hearted Antares Jupiter in the spotlight, who will take center stage for a show-stopping finale.  Kansas City Chiefs to win.
Game 3
NFL
Philadelphia Eagles -v- Miami Dolphins
Sunday 22nd October @ 8:20 pm – Philadelphia, Pennsylvania
Sunday evening at Lincoln Financial Field and to a gridiron football game where home team Philadelphia Eagles welcome Miami Dolphins onto their field.  With the quietly confident waxing Capricorn moon showing her wares, this will be an uplifting and heart-felt contest, especially with Dolphins' feisty quarterback, Aries moon Tua Tagovailoa and his random Aquarian sun indiscriminately shifting gears.  But it appears that it will be Eagles' penetrating quarterback, Cancer sun Jalen Hurts and his calculating Capricorn moon the flavor de jour, who will dazzle the crowd with an impressive performance.   Philadelphia Eagles to win.
And that's a wrap for this week in Sports Astrology Predictions. Until next time!
All information in this post is merely the personal opinion of the author and not that of Astrology.com or any other person, company or entity. At the time of publishing this article, not all team rosters have been finalized. All game times are rendered in local time. These predictions utilize the Sidereal system of astrology which is based on the actual link between the position of the planets with the fixed stars and constellations. Should any game be delayed by a significant amount of time (generally speaking 20 minutes or more) the original chart may not be valid and the prediction must be viewed with caution, if at all.
Store
Recommended Reports For You
Most Popular on
Astrology.com