This Week's Sports Predictions: October 30 to November 5, 2023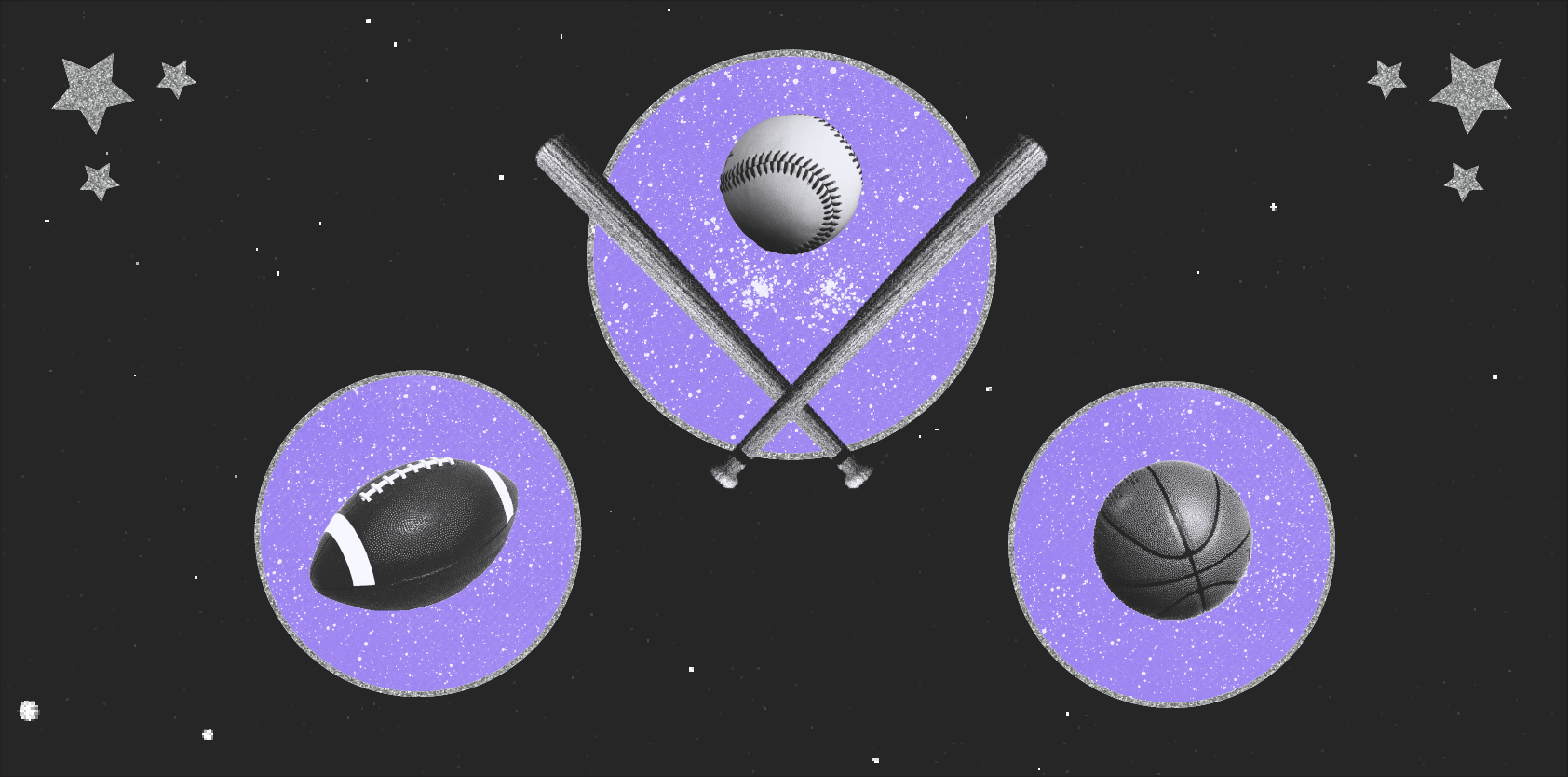 Welcome to Sports Astrology Predictions, where we take a look at the astrology of competition in a bid to predict who will come out on top!
All sport is ruled by the planet Mars. The position and condition of this protective and combative planet has a significant, base-line influence on the outcome of all competition.
This week, Mars gets to dazzle with fixed star Alphecca, the brightest star in the crown of the constellation Corona Borealis. The abundant, super-active and incisive vibes generated by this stellar jewel seeks to connect with others in a fruitful and meaningful way. This is a pearler of a connection where persistence pays off, so step up to the mark, bolster all relationships both on and off the field with a positive energy exchange and then success is all but guaranteed.
We begin this week's predictions on Monday evening with a gridiron football game between Detroit Lions and Las Vegas Raiders. Here, the waning Taurean moon hovers in the ethers for a tricksy game of hide-and-seek. Then on Sunday afternoon to a football game between Carolina Panthers and Indianapolis Colts where the waning Cancerian half-moon gets to have her way for an entertaining showdown. Finally, on Sunday evening to a gridiron football game between Cincinnati Bengals and Buffalo Bills where the moody Cancer moon runs amok for a fast-moving and gutsy finale.
Game 1
NFL
Detroit Lions -v- Las Vegas Raiders
Monday 30th October @ 8:15 pm – Detroit, Michigan
Monday evening at Ford Field and to a gridiron football game where home team Detroit Lions invite Las Vegas Raiders onto their turf. With the Taurean moon left to her own devices, this will be a game of cat-and-mouse, especially with Raiders' starting quarterback, Libra sun/Mars combo Jimmy Garoppolo and his calculating Virgo moon strategically playing the field. But it appears that it will be Lions' electric and eclectic quarterback, Aquarian moon Jared Goff and his super-sensitive Cancerian Mars hiding the agenda, who will be the one to dig deep with a superior display of ingenuity. Detroit Lions to win.
Game 2
NFL
Carolina Panthers -v- Indianapolis Colts
Sunday 5th November @ 4:05 pm – Charlotte, North Carolina
Sunday afternoon at Bank of America Stadium and to a gridiron football game where home team Carolina Panthers welcome Indianapolis Colts onto their field. With the Cancerian moon feeling challenged, this will be an unstable and unpredictable contest, especially with Colts' poker-faced, Algol-laced Taurean sun Gardner Minshew and his super-charged Aries Mars pulling the strings. However, it appears that it will be Panthers' side-lining quarterback, Cancerian sun Bryce Young and his locked and loaded Scorpio Mars/Pluto combo, who will take down the opposition with silent and deadly precision. Carolina Panthers to win.
Game 3
NFL
Cincinnati Bengals -v- Buffalo Bills
Sunday 5th November @ 8:20 pm – Cincinnati, Ohio
Sunday evening at Paycor Stadium and to a gridiron football game where home team Cincinnati Bengals invite Buffalo Bills onto their territory. With a super-unstable and fickle Cancer moon running wild, this will be a cracker of a contest, especially with Bengals' dark-horse quarterback, Scorpio new moon Joe Burrow and his feral Leo Mars on the prowl. But it appears that it will be Bills' handy quarterback, Gemini moon Josh Allen and his super-competitive Aries Mars bolstered by Jupiter, who will be the one to dig deep and get the job done. Buffalo Bills to win.
And that's a wrap for this week in Sports Astrology Predictions. Until next time!
All information in this post is merely the personal opinion of the author and not that of Astrology.com or any other person, company or entity. At the time of publishing this article, not all team rosters have been finalized. All game times are rendered in local time. These predictions utilize the Sidereal system of astrology which is based on the actual link between the position of the planets with the fixed stars and constellations. Should any game be delayed by a significant amount of time (generally speaking 20 minutes or more) the original chart may not be valid and the prediction must be viewed with caution, if at all.
Store
Recommended Reports For You
Most Popular on
Astrology.com