This Week's Sports Predictions: September 25 – October 1, 2023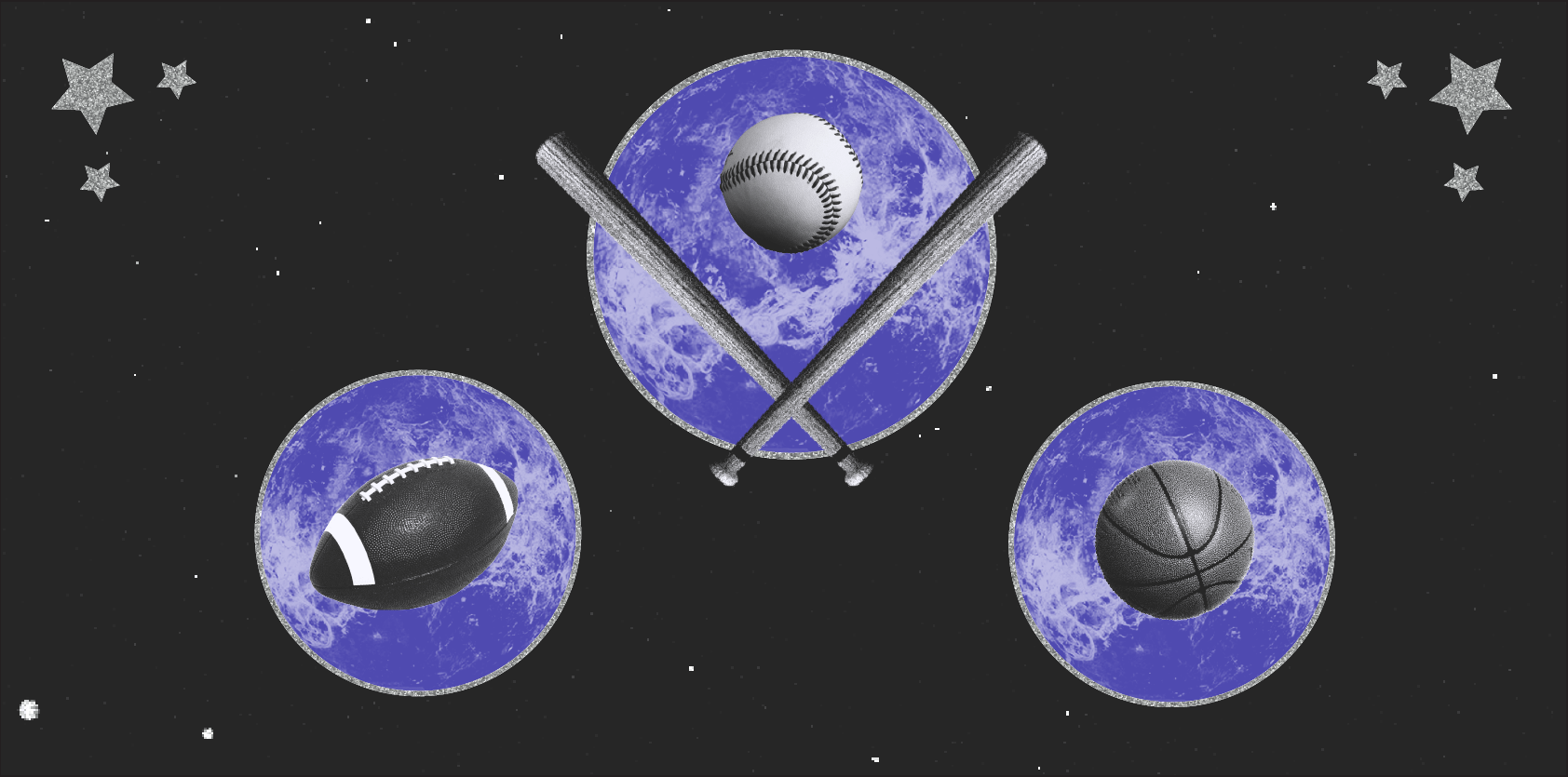 Welcome to Sports Astrology Predictions, where we take a look at the astrology of competition in a bid to predict who will come out on top!
All sport is ruled by the planet Mars. The position and condition of this protective and combative planet has a significant, base-line influence on the outcome of all competition.
This week, Mars gets the royal treatment thanks to a close encounter with Spica, the brightest fixed star situated in the constellation Virgo.  Quick and intelligent decisions can be made under this influence, especially if the hard work has already been done, although these decisions could generate a violent reaction if not delivered in a diplomatic fashion.  Fame and fortune can come hot and fast under this brilliant influence but just as easily lost, so keep it discreet and grab the opportunity to make hay while the warrior planet shines.
We begin this week's predictions on Sunday at noon with a gridiron football game between Tennessee Titans and Cincinnati Bengals.  Here, a feisty Aries moon rushes towards Jupiter for a hard and fast contest.  Then on Sunday afternoon to another football game between Buffalo Bills and Miami Dolphins where the continuing rampage of the Aries moon promises a furiously competitive match.  Finally, on Sunday afternoon to a gridiron football game between Indianapolis Colts and Los Angeles Rams where the volatile Aries moon gets a push from fixed stars Antares and Aldebaran to deliver a highly entertaining, knife-edge thriller.
Game 1
NFL
Tennessee Titans -v- Cincinnati Bengals
Sunday 1st October @ 12:00 pm – Nashville, Tennessee  
Sunday at noon at Nissan Stadium and to a gridiron football game where home team Tennessee Titans invite Cincinnati Bengals onto their turf.  With the waning Aries moon feeling lucky, risky business is the name of the game, especially with Bengals' poker-faced quarterback, Scorpio sun/moon combo Joe Burrow and his blood-thirsty Leo Mars hiding in the shadows.  But it appears that it will be Titans' side-swiping quarterback, Cancerian sun Ryan Tannehill and his lucky Sagittarian moon on the rise, who will be the one to bring it on home.  Tennessee Titans to win.
Game 2
NFL
Buffalo Bills -v- Miami Dolphins
Sunday 1st October @ 1:00 pm – Orchard Park, New York
Sunday afternoon at Highmark Stadium and to a gridiron football game where home team Buffalo Bills welcome Miami Dolphins onto their field.  With the Aries moon hot under the collar and ready to explode, this will be a spirited fight, especially with Dolphins' slippery quarterback, Piscean Mars Tua Tagovailoa and his on-point Aries moon the flavor of the day.  But it appears that it will be Bills' tricky quarterback, Gemini moon Josh Allen and his dominating Aries Mars who will grab the chance to stand head and shoulders above the rest.  Buffalo Bills to win.
Game 3
NFL
Indianapolis Colts -v- Los Angeles Rams
Sunday 1st October @ 1:00 pm – Indianapolis, Indiana
Sunday afternoon at Lucas Oil Stadium and to a football game where home team Indianapolis Colts meet up with Los Angeles Rams.  Under the searing rays of a waning Aries moon and the powerful Antares/Aldebaran fixed star axis, this will be an extremely tense and intense clash, especially with Rams' crafty quarterback, Virgo moon Matthew Stafford and his dark-horse Scorpio Mars on the rise.  However, it appears that it may very well be Colts' dominating back-up quarterback, Aries Mars Gardner Minshew and his fearsome Algol-laced sun, who will be called upon to serve a deliciously cool and calculated vengeful dish to his unsuspecting opponents.  Indianapolis Colts to win.
And that's a wrap for this week in Sports Astrology Predictions. Until next time!
All information in this post is merely the personal opinion of the author and not that of Astrology.com or any other person, company or entity. At the time of publishing this article, not all team rosters have been finalized. All game times are rendered in local time. These predictions utilize the Sidereal system of astrology which is based on the actual link between the position of the planets with the fixed stars and constellations. Should any game be delayed by a significant amount of time (generally speaking 20 minutes or more) the original chart may not be valid and the prediction must be viewed with caution, if at all.
Store
Recommended Reports For You
Most Popular on
Astrology.com