There's always going to something that you need or some reason to not work out. Don't think too hard about it all. Just get your gear together, get out there, and get healthy. Lace up those shoes and hit the streets, the track, or trail. It's a matter of deciding what's more important sometimes. Set your priorities and keep that commitment to yourself. What is more important than health? Do a great workout on the 2nd and have great fun, too. Just being at the gym is fun. Enjoy yourself. It will just make sense to work out on the 6th. Nothing can stop you now. Learning a new dance program? Easy. If people frustrate you on the 14th, put those emotions into your workout. Have a longer run, or swim. Give yourself plenty of time to cool down. Feel better now? On the 16th and 17th, rethink your eating habits. You're cutting down on empty calories, right? Fruit is just as easy as a snack bar. The 19th and 20th are days to get outside and get more fresh air and sun. Remember the sunscreen, okay? Run or bike hard, breathe deep, and feel great. Intensity is high on the 26th. Have a fantastic workout!

Understand the past. Be more aware of the present. Prepare for what's next...
Whatever is going on in your life, be it a relationship crisis, a personal challenge, a work or money concern, or something else, your Past Present Future Tarot explains it all. Know what led up to this, what's happening now, and what will likely happen in the future.
Read More »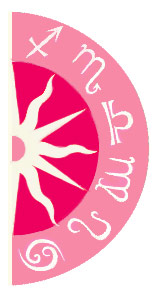 Discover what 2015 holds for you: