Being healthy and fit is about so much more than just looking good. You know that. When motivation sags, though, a compliment or a bit more fun with friends can help a lot. This month may start slow for you, but by the 4th, you'll really be into feeling and looking your best. Return those compliments and keep your momentum going. You may want time after your workout on the 6th to go out for a snack or dinner with your friends. Swap health tips over a light meal. Run or dance up a storm on the 8th. It's easy to stay disciplined on the 10th and 11th, not so easy on the 12th. Don't get discouraged. Get good results on the 15th and feel satisfied. On the 17th and 18th nothing will be able to slow you down. Respect your current condition, though, and go for gradual progress. Feeling stronger? Good! You want to work hard on the 25th but time may be scarce. Do your best and remember that rest is important, too. Take someone special with you on the 29th and 30th for a walk on the beach or through a garden. You're looking, and feeling, better and better each day!
Understand the past. Be more aware of the present. Prepare for what's next...
Whatever is going on in your life, be it a relationship crisis, a personal challenge, a work or money concern, or something else, your Past Present Future Tarot explains it all. Know what led up to this, what's happening now, and what will likely happen in the future.
Read More »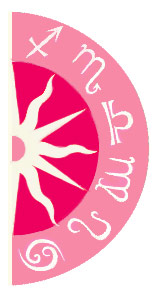 Discover what 2015 holds for you: