Last month
| This month |
Next month
|
2016
If you need to make a slow start this month, that's fine. Slow and steady is what getting healthy and fit is all about. On the 1st, do at least part of your workout and resolve to keep it up. By the 7th, enthusiasm will be higher and you'll realize how much fun you're having. Your gym friends are happy to see you, you know. The 8th is great to enjoy that walk or run, maybe with a friend or two. Nothing can hold you back on the 11th or 12th, so do your best and feel your best, too. You'll be able to moderate your exercise level as well. Overdoing things can be such a turn-off. Intensity is high for you on the 15th so don't get discouraged. Slow and steady, remember? If an emotional situation arises on the 17th, take those feelings to the gym floor and have a vigorous workout. Dance it away and feel better. People may have other plans for you on the 22nd and 23rd, but you can still get in that walk or yoga routine. Get up, move more on the 25th, and burn those calories now. The 26th is Thanksgiving. Make it a healthy holiday!
Understand the past. Be more aware of the present. Prepare for what's next...
Whatever is going on in your life, be it a relationship crisis, a personal challenge, a work or money concern, or something else, your Past Present Future Tarot explains it all. Know what led up to this, what's happening now, and what will likely happen in the future.
Read More »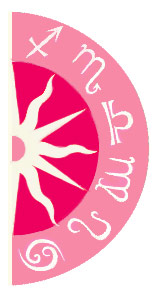 Discover what 2016 holds for you: