Enter all of the sweepstakes and contests that you can on the 2nd, 3rd, and 4th, and sign up for free memberships, call in old debts, clip coupons - you deserve everything that comes your way, Aquarius dear, and you shouldn't have to work for it! You're a true inspiration to others on the 7th and 8th, especially young children. When you have the chance to be a mentor and shape young minds, you step up to the challenge big time. There's some bizarre stuff happening on the 13th and 14th, mostly involving older relatives or someone from your past. Before you dismiss something as 'unbelievable,' look at all the facts. Stranger things have happened! Haven't they?! You're a great negotiator on the 25th and 26th, and your arguments are very balanced. If you leave without getting your fair share, it certainly won't be your own fault. Hang out in groups on the 30th, because you definitely need some friends around to witness the strange things you're going to run across. No one's saying you're seeing things, but you definitely do a double take when an exotic animal or circus clown crosses your path!

Understand the past. Be more aware of the present. Prepare for what's next...
Whatever is going on in your life, be it a relationship crisis, a personal challenge, a work or money concern, or something else, your Past Present Future Tarot explains it all. Know what led up to this, what's happening now, and what will likely happen in the future.
Read More »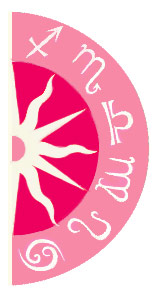 Discover what 2015 holds for you: