You're a real inspiration to people who want to lead a better life on the 1st. A reluctant one, perhaps, because you don't think you're doing anything all that special, but your humanitarian actions really are impressive. A song or smell on the 7th or 8th brings you back to an exact moment from long ago, and suddenly you can remember every little detail about that time in your life. Wow, talk about a blast from the past! You might want to do some online research to see if you can find the other people who share these excellent memories with you. Your brainy side is on display on the 18th, 19th, and 20th, but using your extensive vocabulary and impressive trivial knowledge could intimidate people. It you're in a high-brow, intellectual crowd you don't have to dumb it down, per se, but otherwise maybe you should. Every bone in your body wants to be of assistance to a close friend or family member on the 28th and 29th, but if they don't want your help there's nothing you can do. Finding a way to help a stranger might make you feel better.
Understand the past. Be more aware of the present. Prepare for what's next...
Whatever is going on in your life, be it a relationship crisis, a personal challenge, a work or money concern, or something else, your Past Present Future Tarot explains it all. Know what led up to this, what's happening now, and what will likely happen in the future.
Read More »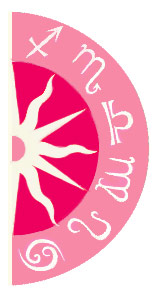 Discover what 2015 holds for you: