You've even been known to go wild on occasion, but that definitely isn't you on the 2nd and 3rd. You have a great sense of restraint that should keep you out of trouble! Your productivity is high on the 4th and 5th, especially when you're doing things that you really like. Get your responsibilities out of the way early so you can go out with friends or finish that great book you haven't been able to put down. An unusual breakthrough of some kind has you sitting on the edge of your seat on the 10th, 11th, and 12th, but the end result is totally unknown at this point. You're going to have to have some patience while this one plays out. You're all set to let bygones be bygones on the 20th and 21st, but someone from your past just won't let it go. Just say, "It's not that big of a deal," and then move on. Yes, it's really that easy. Profound feelings hit you from out of nowhere on the 25th and 26th, and guess what - they're not going to go away until you express them. Don't worry; it isn't as bad as you think!

Understand the past. Be more aware of the present. Prepare for what's next...
Whatever is going on in your life, be it a relationship crisis, a personal challenge, a work or money concern, or something else, your Past Present Future Tarot explains it all. Know what led up to this, what's happening now, and what will likely happen in the future.
Read More »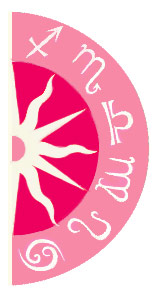 Discover what 2015 holds for you: