Last month
| This month |
Next month
|
2016
When something astonishing -- in either a good or bad way -- takes place on the 3rd, 4th, or 5th, all you can do is stare and scratch your head in disbelief. Yes, that really happened. And no, there's not a whole lot you can do about it! You're super-organized on the 6th and 7th and once you've capitalized on unique methodical ways to make your own life tidier, offer your skills to other people who might need them. Is there a business idea in here somewhere?! You love to experience new and diverse cultures on the 13th, 14th, and 15th -- so much so that you might decide to travel/move to another country or at the very least start some new routines and traditions at home. Introducing new foods to your meal rotation is a great start. You feel particularly alive on the 18th and 19th, and there's little you can't accomplish once you set your mind to it. Whether you sit around and think about the world's problems or actually get up and do something about them, your contributions are making a difference. The bizarre and extraordinary cross your path on the 24th and 25th, and you couldn't be more delighted. You accept everything, and judge nothing.
Understand the past. Be more aware of the present. Prepare for what's next...
Whatever is going on in your life, be it a relationship crisis, a personal challenge, a work or money concern, or something else, your Past Present Future Tarot explains it all. Know what led up to this, what's happening now, and what will likely happen in the future.
Read More »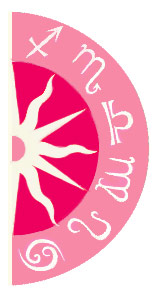 Discover what 2016 holds for you: