Last month |
This month
|
Next month
|
2016
Look in the mirror on the 1st. What do you see? If you look at your reflection and denote anything other than gorgeousness, you should get your eyes checked! You really want to connect with other humans on an emotional level on the 5th and 6th, but it feels like you're sharing the world with a bunch of robots. Don't be afraid to express your emotions, because even if you don't get the reactions you want. You're super steady on the 12th and 13th, and not just on a physical level. Yes, you can carry a tray of glasses full of water and not spill an ounce, but your friends can also count on your level-headedness in times of crisis. That's a hard-earned reputation to have, and one that you should be extremely proud of. Your senses are heightened on the 22nd and 23rd, and you're much more likely to notice things you've walked by before and barely glanced at. You're not bionic, but you're pretty close to superhuman. If you get asked to be part of a think tank or similar deep discussion group on the 28th or 29th, accept immediately. You may not be the smartest person in the room, but you have a lot to add based on your personal experiences alone.
Understand the past. Be more aware of the present. Prepare for what's next...
Whatever is going on in your life, be it a relationship crisis, a personal challenge, a work or money concern, or something else, your Past Present Future Tarot explains it all. Know what led up to this, what's happening now, and what will likely happen in the future.
Read More »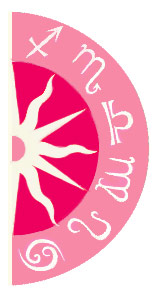 Discover what 2016 holds for you: