Is it fair that you're getting all kinds of awards, promotions, and upgrades for no apparent reason on the 1st? Well, maybe not, but who are you to look a gift horse in the mouth?! There's a lot of flirting going on between you and a school mate, co-worker, or sexy stranger on the 4th and 5th, so why not see where it leads? If you already have a significant other, though, don't do anything behind their back. Make sure everything is on the up and up before you make your move. You have a big urge to gain control on the 10th and 11th, but you know what? You just can't control some things! You're about to learn that, but it might be the hard way. Your energy level is through the roof on the 22nd, 23rd, and 24th, so tackling those big projects you've been putting off should be easy right now. Ask for help if you need it, though, because no one expects you to be a superhero! You could learn some troubling news on the 29th or 30th, so be on your toes and get ready to defend yourself if necessary.

Understand the past. Be more aware of the present. Prepare for what's next...
Whatever is going on in your life, be it a relationship crisis, a personal challenge, a work or money concern, or something else, your Past Present Future Tarot explains it all. Know what led up to this, what's happening now, and what will likely happen in the future.
Read More »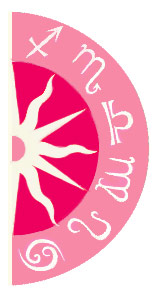 Discover what 2015 holds for you: