You're not in the mood to sit still on the 2nd, 3rd, and 4th, so why not take a trip? If you can only manage a few days, that's better than nothing. Or if you're really crunched for time, even taking the long way home satisfies a little bit of that wanderlust you've got going. You get along with almost everyone on the 7th and 8th, so get out there and mix and mingle. If you're single, you could meet The One, but you can't be afraid to talk to strangers. You never know who you're going to run into examining lemons at the supermarket or taking pictures of the animals at the zoo! You might feel like you have a dual personality on the 14th and 15th, which means that it's really easy to be torn between two things that you really want to do. Since cloning yourself isn't an option, you're going to have to pick one. It's easy to point out other people's character flaws on the 22nd, 23rd, and 24th, but guess what? You aren't exactly perfect either. Maybe this time you should agree to disagree, because you might win the battle but the war is a much longer, more intense fight. And you don't have time for that!

Understand the past. Be more aware of the present. Prepare for what's next...
Whatever is going on in your life, be it a relationship crisis, a personal challenge, a work or money concern, or something else, your Past Present Future Tarot explains it all. Know what led up to this, what's happening now, and what will likely happen in the future.
Read More »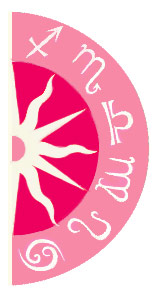 Discover what 2015 holds for you: