Do you feel like you're stuck in quicksand on the 2nd and 3rd? When everything seems like it's going in slow motion, that's a big clue for you to slow down, too, and take a deep breath. Don't worry about not keeping up with everyone else; do your best and don't worry about the rest. Being part of a think tank or holding an intellectual salon is your calling on the 9th and 10th, because the more opportunity you have to express what's on your mind, the better off the world is. Can one person make a difference? If it's you, absolutely! The details stress you out more than usual on the 16th and 17th, but fear of failure might be behind your sudden unwillingness to take ownership of your work. Don't be reluctant to stand up and say: "Yes, I did that!" The rewards are greater than the criticism. You have a bad case of wanderlust on the 23rd, 24th, and 25th, so why not take an impromptu trip to parts unknown? A map, your toothbrush, and an extra pair of clothes is all you need to take with you as you set out on your next adventure.
Understand the past. Be more aware of the present. Prepare for what's next...
Whatever is going on in your life, be it a relationship crisis, a personal challenge, a work or money concern, or something else, your Past Present Future Tarot explains it all. Know what led up to this, what's happening now, and what will likely happen in the future.
Read More »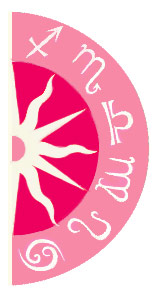 Discover what 2015 holds for you: