Last month
| This month |
Next month
|
2016
Don't ignore that pesky voice inside your head on the 3rd and 4th, because there's a very good reason that it's being persistent. It's easy to want what other people have, especially when you see their brand new gadgets and devices up close and personal, but be patient. Because guess what? There's a lot to be said for working hard, saving up, and finally being able to afford the luxury items you want. The effort is so worth the wait. You make an instant cerebral connection with someone on the 15th or 16th, and it's natural to take it to the next level. There really are no limits between two consenting adults except the ones you mutually set for yourselves. You might be giving off some weird vibes on the 19th, 20th, and 21st, and whether or not it's intentional, people around you are definitely affected by them. Talking it out may lead to more weirdness, so hanging out by yourself until this awkward time passes is the right thing to do. Procrastination is inevitable on the 26th an 27th, so team up with someone who is more on time and less lethargic than you're feeling! Snapping out of it isn't an option.
Understand the past. Be more aware of the present. Prepare for what's next...
Whatever is going on in your life, be it a relationship crisis, a personal challenge, a work or money concern, or something else, your Past Present Future Tarot explains it all. Know what led up to this, what's happening now, and what will likely happen in the future.
Read More »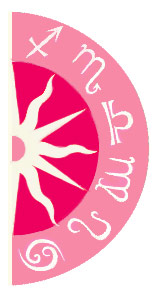 Discover what 2016 holds for you: