July Astrology Forecast: A Potent Month That Liberates Us From the Chains of the Past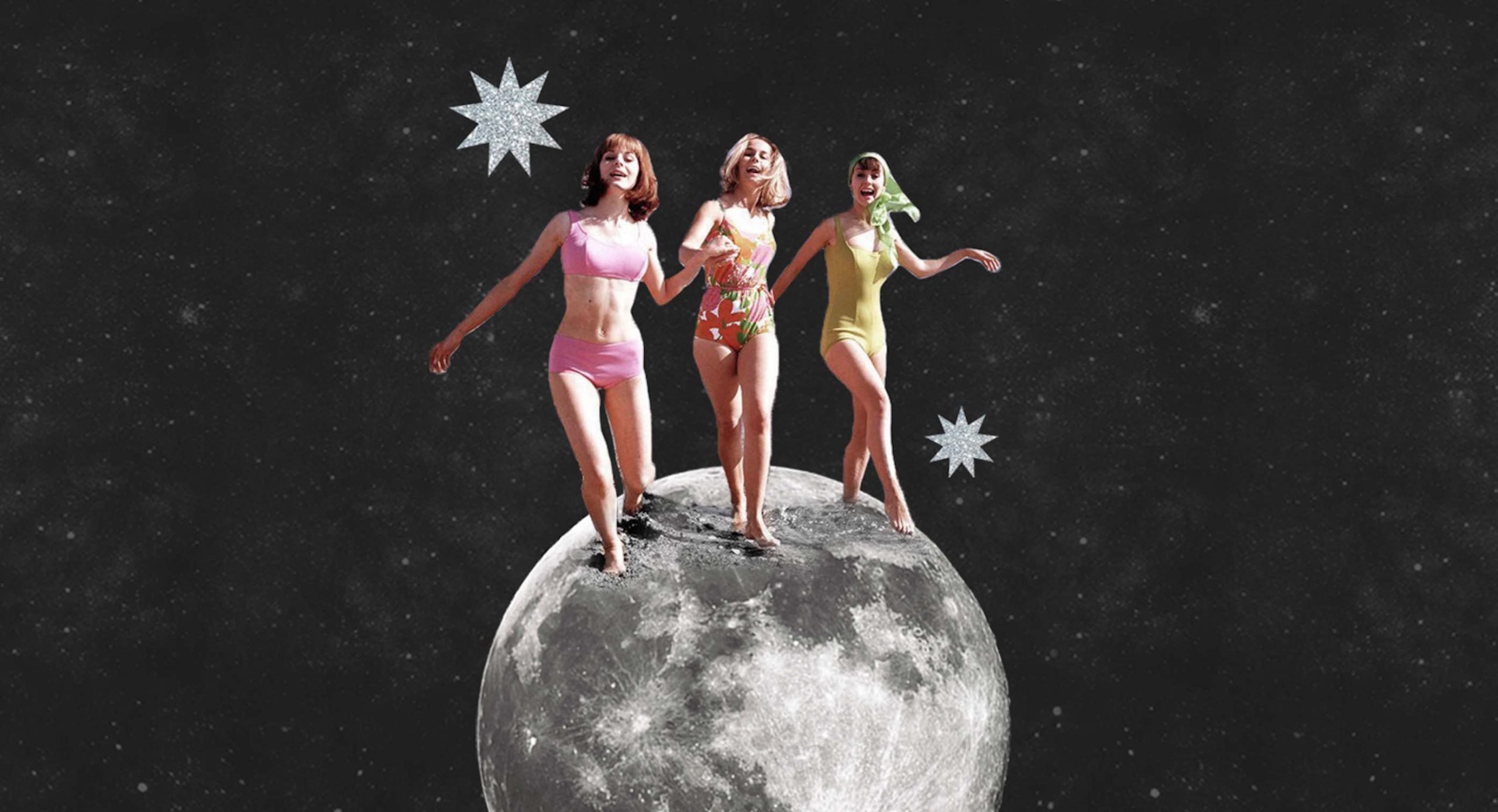 A majorly important month is in store, as July brings the astrology of 2021 and 2022 to a climax. Over the month ahead, Uranus, the cosmic ambassador of the future, will become stronger and stronger as its shocking and change-inducing energy is activated by Mars and the Lunar North Node of Destiny (Rahu). While their exact conjunction won't happen until July 31, we will be feeling this energy building up during the entire month.
Collectively, there will be a release of energy that has been stuck below the surface for quite some time. Fed-up by their governments' performance, environmental chaos, a tanking economy, and outdated laws, people in different parts of the world are expected to rise up. Uranus equals chaos—but Uranus also equals activism, freedom, and imminent change. It will be up to us to use this energy wisely, as it is in our favor if we manage to channel it right.
At a personal level, we must make a big change in the area of our charts ruled by Taurus. Something in our lives is begging to be released, and the more we hold on to it, the harder things will be. Seeking liberation and freedom in this part of our lives will be key when embodying this month's vibrations and channeling Uranus' brilliance. The days surrounding July 10, which is when the Cancer sun sextiles Uranus in Taurus can give us a taste of that brilliance and the freedom we can gain as a result of that embodiment.
Emotional Healing & Shadow Work
Another astrological signature of the month ahead comes with a deep focus on emotional healing, which can only be done by doing some good old shadow work. As we enter July, we are in Cancer season, with the sun and Mercury getting closer and closer to clash with Chiron in Aries, which is also scheduled to go retrograde on July 19. From July 1 to July 13, the sun could illuminate some of our old wounds, bringing a sea of emotions as a result. Under this climate, we have a real opportunity to rise above and change the story around these specific wounds.
Almost simultaneously, the sun will also be activating retrograde Pluto in Capricorn by an opposition (exact July 19). Combined with the transit above, Pluto's influence opens the gates for some healing to take place, but only if we are strong enough to pay a visit to the Lord of the Underworld. Regardless of the nature of our own personal wounds, only getting to the heart of the matter will instigate the healing that the Cancer sun is requesting from us now.
A Full Moon in Capricorn
July's Chiron-Pluto signature hits a climax with the arrival of the full moon. Rising in the skies of Capricorn on July 13 at 11:38 a.m. Pacific Time, this lunation is incredibly strong. Exactly on this day, the moon will be activating almost every single planet in the sky. We can expect to feel a pull between our emotions, family or home, and roots—and our job, our responsibilities, and even ambitions. Feeling pulled in many different directions will be normal, and luckily, Capricorn's earthy terrain provides grounding.
The good news about this full moon's astrology, and maybe even about the entire month is the beautiful manifestation of sacred geometry that will also be forming in the sky. A Grand Water Trine formed by the sun, Mercury, and the asteroid Ceres in Cancer, Neptune and Juno in Pisces, and the Lunar South Node in Scorpio will be facilitating the flow of emotions. If we have ever wanted to clear our lives from stagnant people or situations that take an emotional toll on us, there isn't a better time to do so as the universe instigates emotional release so profoundly. In particular, we are being invited to abandon the old family-related and ancestral stories that no longer seek to nurture us.
Luckily, the empty space left by whatever we left behind concerning our home or family dynamics can soon be filled up once Venus enters Cancer on July 17. With its sweet and repairing influence, we can trust Venus to return our optimism, especially around July 24, which is when Venus forms a square with Jupiter in Aries to bring back the positive vibes.
Leo Season Begins
July's main solar energetic shift arrives on Friday, July 22 at 1:07 p.m. Pacific Time as the sun enters the fixed fire sign of Leo. While the sun will be free from activating the ongoing Saturn-Uranus square during its entrance into this territory, Mercury will be activating it from its current position in Leo from July 28 to July 31. Decisions will need to be made at this time as the cosmic messenger delivers powerful messages of endings, which will automatically generate a new beginning.
A square between Mercury in Leo, Mars, Uranus and the Lunar North Node in Taurus, the Lunar South Node in Scorpio, plus Saturn retrograde in Aquarius will be taking place under this month's new moon. On July 28 at 10:55 a.m., a new beginning takes place in Leo, the only zodiac sign ruled by the sun. While intense, this is a fabulous lunation to begin anew and embrace a new sense of identity, one that feels more in line with that person we are becoming.
Jupiter Goes Retrograde
Just a few hours after this new moon occurs, the biggest planet in the solar system goes retrograde. At 1:37 p.m. on July 28, Jupiter goes retrograde—however, we will be feeling its energy during the entire week. As it switches gears, Jupiter will be magnifying the need to make big changes in our lives.
In the long-term, Jupiter retrograde will have us reconsider the ways in which we have experienced growth since it first entered Aries back on May 10. In the case that we have overextended ourselves or our growth has been inflated, this retrograde is here to help us course correct. The contraction Jupiter retrograde brings now is necessary for expansion to follow the proper course once Jupiter goes direct on November 23.
Most Popular on
Astrology.com