This Week's Sports Predictions: April 3 – 9, 2023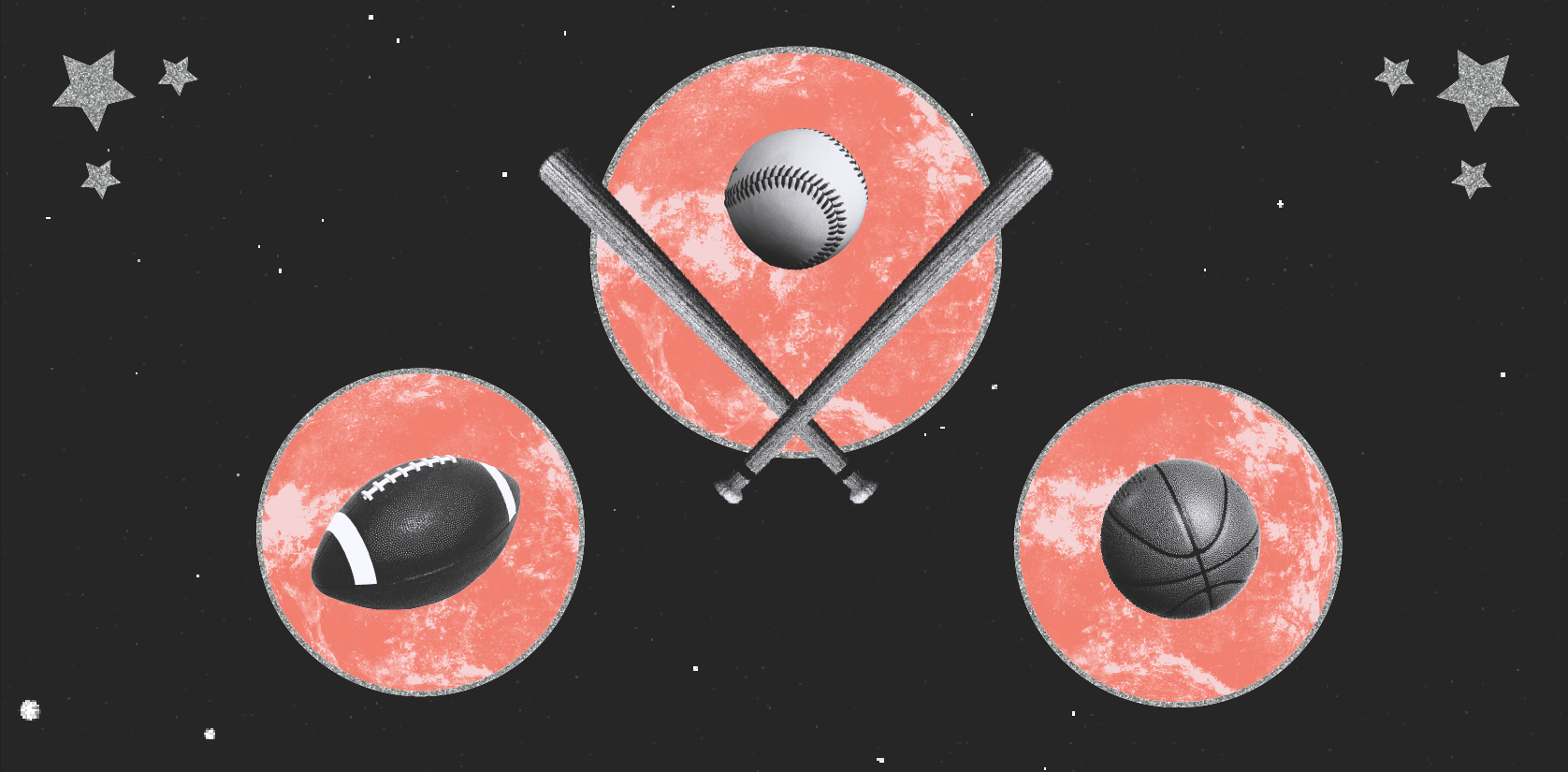 Welcome to Sports Astrology Predictions, where we take a look at the astrology of competition in a bid to predict who will come out on top!
All sport is ruled by the planet Mars. The position and condition of this protective and combative planet have a significant baseline influence on the outcome of all competition.
This week, Mars gets a little more conversation and a little more spontaneous action, thanks to a mutually exclusive, mutually receptive sextile aspect with Mercury.  The frequency generated by this fire and air double-whammy stimulates the adrenal glands and gets the nervous system primed and ready to fight.  Hot and fast, this vibe guarantees that passions will erupt and opportunities will appear from left, right and center.  Remember that thoughts definitely have wings, so now is the time to push forward with intent and plunder what is rightfully yours.   Get into that winning mindset!
We begin this week's predictions on Tuesday evening with a baseball game between Milwaukee Brewers and New York Mets.  Here, the shy and excitable Virgo moon promises a fast-paced and surprising contest of wits.  Then on Wednesday evening, to a basketball game between Milwaukee Bucks and Chicago Bulls where the powerful full moon rises up for a spectacular and controversial crowd-pleaser.  Finally, to a baseball game between Detroit Tigers and Boston Red Sox, where the secretive Scorpio moon gets to pack a powerful and thrilling punch. 
Game 1
MLB
Milwaukee Brewers -v- New York Mets
Tuesday 4th April @ 6:40 pm – Milwaukee, Wisconsin
Tuesday evening at American Family Field and to a baseball game where home team Milwaukee Brewers invite New York Mets onto their field.  With a fresh-faced Virgo moon hot under the collar and getting primed for the upcoming full-moon party, this will be a full-on competition, especially with Brewers' fiery third baseman, Aries moon Mike Brosseau and his quirky Aquarian Mars randomly causing havoc.  But it appears that it will be Mets' captivating relief pitcher, Pisces sun John Curtiss and his strategic Gemini Mars who will take the initiative and mesmerise the crowd with his exquisite timing.  New York Mets to win. 
Game 2
NBA
Milwaukee Bucks -v- Chicago Bulls
Wednesday 5th April @ 6:30 pm – Milwaukee, Wisconsin
Wednesday evening at Fiserv Forum and to a basketball game where home team Milwaukee Bucks meet up with Chicago Bulls.  With a very full and feisty Virgo moon on the rise, this will be an extreme contest one way or another, especially with Bulls' wild shooting guard, Aquarian sun Zach LaVine and his two-faced Gemini moon scorching the opposition.  However, it appears that it will be Bucks' small forward, Cancerian sun Thanasis Antetokounmpo and his profoundly powerful Aries Mars who will be given the opportunity to reach for the stars with his stellar moves.  Milwaukee Bucks to win. 
Game 3
MLB
Detroit Tigers -v- Boston Red Sox
Sunday 9th April @ 1:10 pm – Detroit, Michigan
Sunday afternoon and to a baseball game where home team Detroit Tigers invite Boston Red Sox onto their turf.  With a waning Scorpio moon controlling play, this will be a fight to th e death, especially with Sox' slippery third baseman, Piscean moon Rafael Devers and his ferocious Leo Mars on the prowl.  But it appears that it will be Tigers' starting pitcher, Pisces sun Eduardo Rodriguez and his fiendishly clever Gemini Mars, who will outwit his opponents with ease.  Detroit Tigers to win. 
And that's a wrap for this week in Sports Astrology Predictions. Until next time!
All information in this post is merely the personal opinion of the author and not that of Astrology.com or any other person, company or entity. At the time of publishing this article, not all team rosters have been finalized. All game times are rendered in local time. These predictions utilize the Sidereal system of astrology which is based on the actual link between the position of the planets with the fixed stars and constellations. Should any game be delayed by a significant amount of time (generally speaking 20 minutes or more) the original chart may not be valid and the prediction must be viewed with caution, if at all.
Most Popular on
Astrology.com