This Week's Sports Predictions: June 12 – June 18, 2023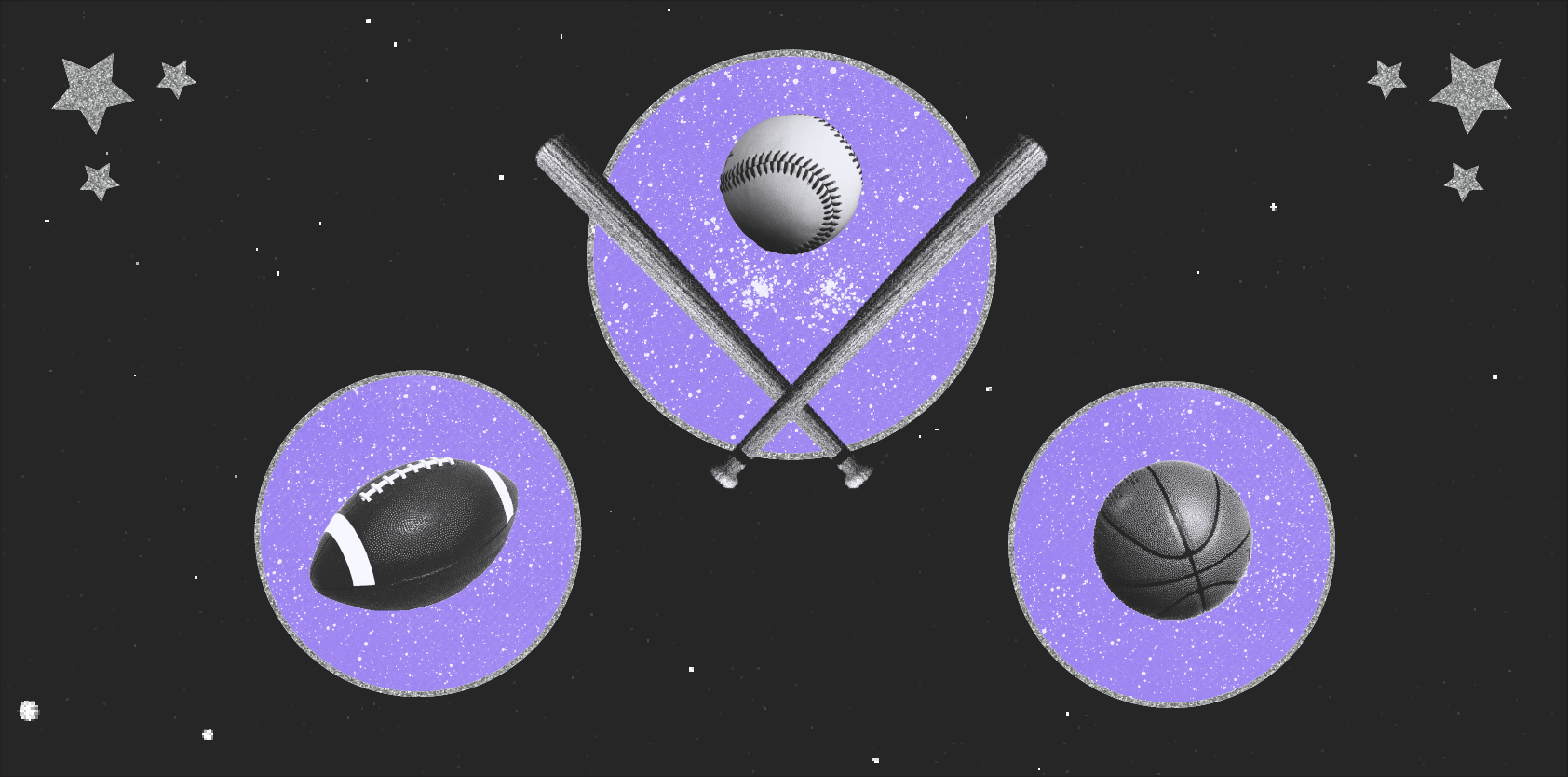 Welcome to Sports Astrology Predictions, where we take a look at the astrology of competition in a bid to predict who will come out on top!
All sport is ruled by the planet Mars.  The position and condition of this protective and combative planet has a significant, base-line influence on the outcome of all competition.  All is fair in love and war, so try not to take things too personally.
This week, Mars meets up for a good time with fellow warrior and champion, the wise and handy goddess of strategy herself, asteroid Pallas Athene.  The frequency generated by this stellar connection triggers an impatiently passionate vibe which is both mentally and manually stimulating.  And with an over-assertive dark moon Lilith joining the party and bent on causing a cathartic and chaotic scene, it would be wise to remember that all good things come to those who wait.  Be patient.
We begin this week's predictions on Tuesday afternoon with an ice hockey game between Vegas Golden Knights and Florida Panthers.  Here, the inflated Aries moon joins forces with Jupiter for an impressively aggressive contest.  Then later on Tuesday evening to a baseball game between Boston Red Sox and Colorado Rockies where the Aries moon continues to raise the stakes and temperature for a super-entertaining match.  Finally, to Friday evening and to women's basketball where the hasty Taurean moon slips away from Mercury for a nimble-fingered and agile game. 
Game 1
NHL
Vegas Golden Knights -v- Florida Panthers
Tuesday 13th June @ 5:00 pm – Las Vegas, Nevada
Tuesday late afternoon at T-Mobile Arena and to an ice hockey game where home team Vegas Golden Knights invite Florida Panthers onto their rink for Game 5 of the Stanley Cup Final.  With a super-feisty Aries moon mixing it up with Jupiter, this will be a massively competitive contest with no holds barred, especially with Panthers' center, Cancerian sun Carter Verhaeghe and his fluid Pisces moon sliding beneath the radar.  But it appears that it will be Knights' on-point right wing, Aries moon Jonathan Marchessault and his stealthy Algol-infused retrograde Taurean Mars who will cause maximum havoc on his unsuspecting opponents.  Vegas Golden Knights to win. 
Game 2
MLB
Boston Red Sox -v- Colorado Rockies
Tuesday 13th June @ 7:10 pm – Boston, Massachusetts
Tuesday evening at Fenway Park and to a baseball game where home team Boston Red Sox welcome Colorado Rockies onto their field.  With scorpion-hearted fixed star Antares rising and an Aries moon hidden well beneath the horizon, this will be a wicked game where what you see is definitely not what you get, especially with Rockies secret weapon, third baseman Scorpion sun, Ryan McMahon and his lion-hearted Regulus Leo Mars mercilessly calling the shots  However, it appears that it will be Sox' bullish left fielder, Aldebaran-flavoured Taurean moon Masataka Yoshida and his Antares north node on the rise, who will set his sights on the bulls-eye and take one for the team.  Boston Red Sox to win.
Game 3
WNBA
Washington Mystics -v- Phoenix Mercury
Friday 16th June @ 7:00 pm – Washington DC, Washington
Friday evening at Entertainment and Sports Arena and to a basketball game where home team Washington Mystics meet up with Phoenix Mercury.  With the Taurean moon joining with an Aldebaran-laced Mercury and slipping below the horizon, this will be a fast and furious competition, especially with Mystics' center, Cancerian Sun/mars combo Shakira Austin and her spirited Aries moon on the attack.  But it appears that it will be Mercury' on-point veteran guard, out-spoken Diana Taurasi and her potent Taurean Sun/mercury combo, who will be right there in the mix for an outstanding victory.  Phoenix Mercury to win.
And that's a wrap for this week in Sports Astrology Predictions. Until next time!
All information in this post is merely the personal opinion of the author and not that of Astrology.com or any other person, company, or entity. At the time of publishing this article, not all team rosters have been finalized. All game times are rendered in local time. These predictions utilize the Sidereal system of astrology, which is based on the actual link between the position of the planets with the fixed stars and constellations. Should any game be delayed by a significant amount of time (generally speaking, 20 minutes or more), the original chart may not be valid, and the prediction must be viewed with caution, if at all.
Most Popular on
Astrology.com