This Week's Sports Predictions: June 26 – July 2, 2023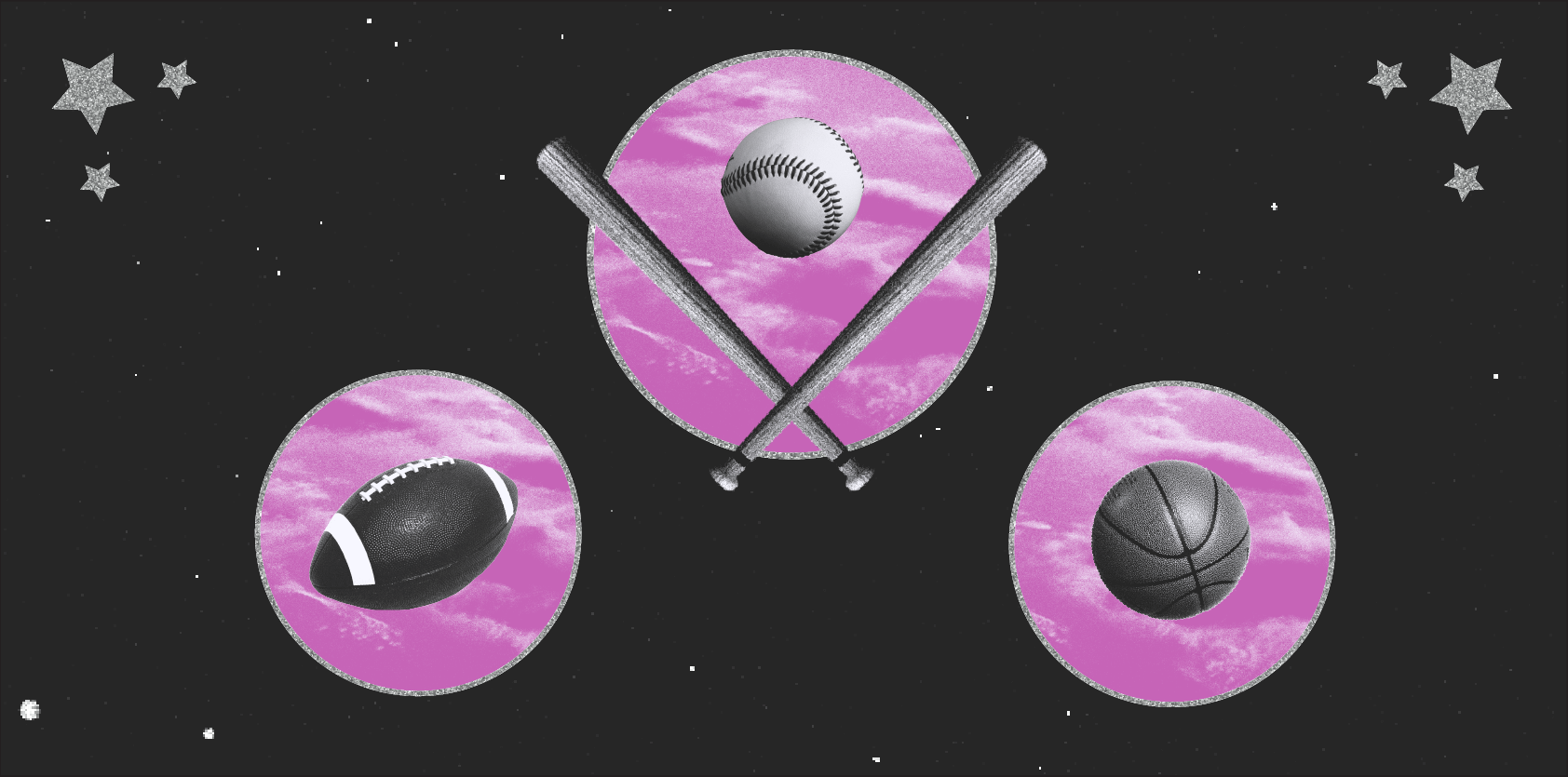 Welcome to Sports Astrology Predictions, where we take a look at the astrology of competition in a bid to predict who will come out on top!
All sport is ruled by the planet Mars. The position and condition of this protective and combative planet has a significant, base-line influence on the outcome of all competition.
This week, Mars is tempted into submission thanks to the voluptuous vibes of Venus calling the shots. The warm and fuzzy frequency generated by this union, pulses and throbs with a passion and heats up all relationships, both on and off the field. All agreements, contractual and otherwise, will be put under the microscope and all necessary changes made in order to move forward in the right direction. But with the Sun taking a side-swipe, expect some degree of irritation where ill-timed aggression can backfire. Keep cool.
We begin this week's predictions on Wednesday evening with a baseball game between Kansas City Royals and Cleveland Guardians. Here, the Libra moon prepares to enter the twilight zone of the Via Combusta (the 'fiery way') for a heated and controversial contest. Then on Saturday at noon to a basketball game between Las Vegas Aces and Connecticut Sun where the Scorpio moon escapes the fiery way for a grippingly awesome showdown. Finally, on Sunday afternoon to baseball between Pittsburgh Pirates and Milwaukee Brewers where fixed dog-star Sirius get to rule and the fat Sagittarian moon gets to have some fun in a massively entertaining game.
Game 1
MLB
Kansas City Royals -v- Cleveland Guardians
Wednesday 28th June @ 7:10 pm – Kansas City, Missouri
Wednesday evening at Kauffman Stadium and to a baseball game where home team Kansas City Royals invite Cleveland Guardians onto their field. With a waxing hot Libran moon opposing Jupiter and overstepping her mark, this will be a show-down, especially with Royals' competitive catcher, Aries sun Salvador Perez and his cloaked Scorpio moon hiding in the ethers and ready to pounce. But it appears that it will be Guardians' edgy third baseman, clever Virgo sun Jose Ramirez and his super-dexterous Virgo Mars, who will use his lightning-speed reflexes to nab one for the team. Cleveland Guardians to win.
Game 2
WNBA
Las Vegas Aces -v- Connecticut Sun
Saturday 1st July @ 12:00 pm – Las Vegas, Nevada
Saturday noon at Michelob Ultra Arena and to a basketball game where home team Las Vegas Aces meet up with Connecticut Sun. With a silent Scorpio moon hiding her motives, this will be a thriller of a match, especially with Aces' forward, Cancer sun A'ja Wilson and her on-point Gemini Mars all but calling the shots. But it appears that it will be Sun' show-pony veteran forward, Leo sun/Mars/Venus/Mercury stellium DeWanna Bonner and her super-sensitive Cancer moon, who will grab the spotlight to sideline her opponents for an outstanding win. Connecticut Sun to win.
Game 3
MLB
Pittsburgh Pirates -v- Milwaukee Brewers
Sunday 2nd July @ 1:35 pm – Pittsburgh, Pennsylvania
Sunday afternoon at PNC Park and to a baseball game where home team Pittsburgh Pirates welcome Milwaukee Brewers onto their turf. With a fat and full Sagittarian moon ready to parlay, this will be a fast-paced cracker of a game, especially with Pirates' center fielder, dog-star Sirius-infused home-boy Cancer sun Jack Suwinski and his quick-witted Gemini Mars representing a major threat. However, it appears that it will be Brewers' star designated hitter, Leo sun/moon combo Jesse Winker and his cunning Virgo Mars on the rise, who will tactically dismantle the game for a wild win. Milwaukee Brewers to win.
And that's a wrap for this week in Sports Astrology Predictions. Until next time!
All information in this post is merely the personal opinion of the author and not that of Astrology.com or any other person, company or entity. At the time of publishing this article, not all team rosters have been finalized. All game times are rendered in local time. These predictions utilize the Sidereal system of astrology which is based on the actual link between the position of the planets with the fixed stars and constellations. Should any game be delayed by a significant amount of time (generally speaking 20 minutes or more) the original chart may not be valid and the prediction must be viewed with caution, if at all.
Most Popular on
Astrology.com