This Week's Sports Predictions: May 29 – June 4, 2023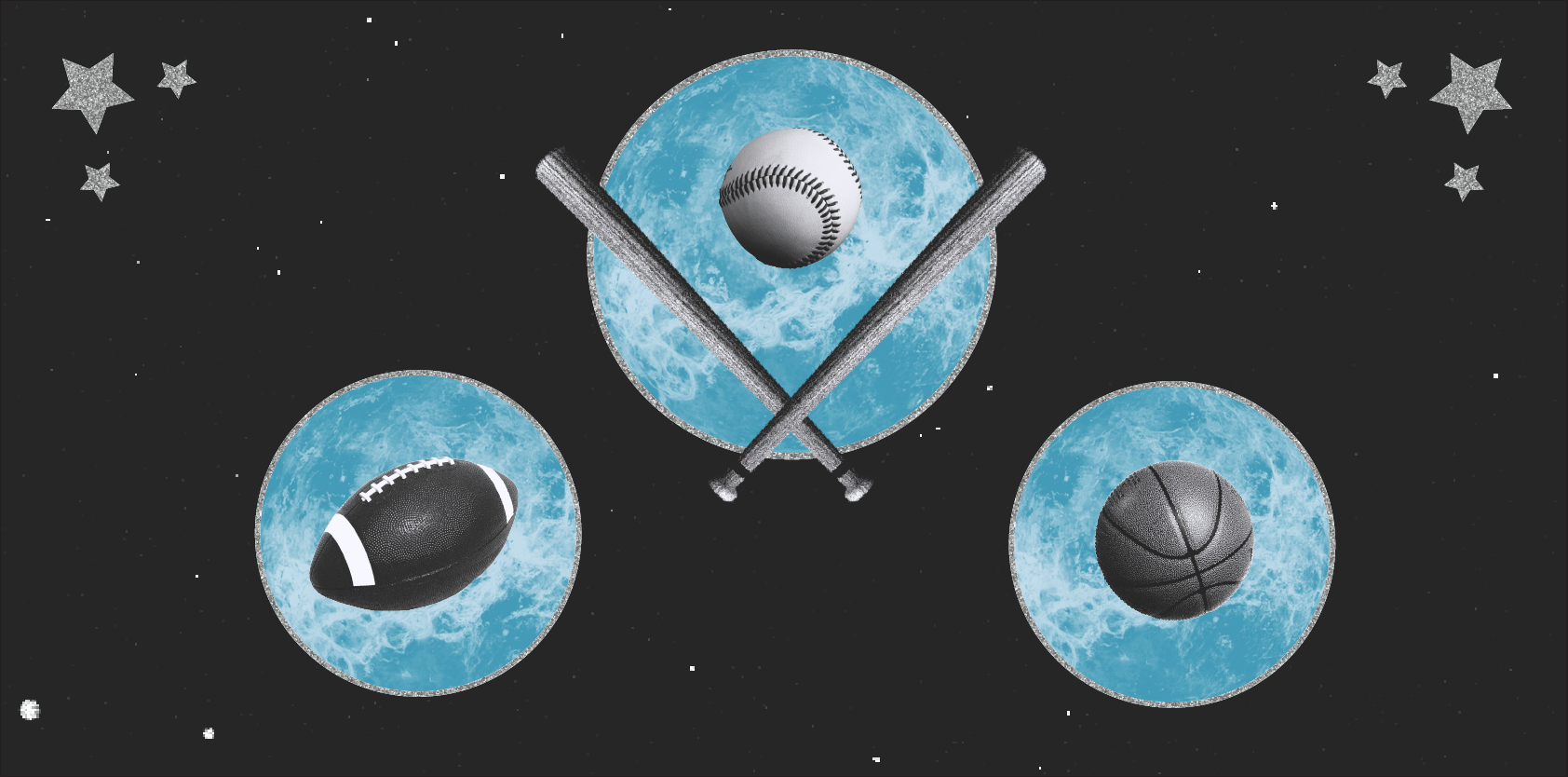 Welcome to Sports Astrology Predictions, where we take a look at the astrology of competition in a bid to predict who will come out on top!
All sport is ruled by the planet Mars. The position and condition of this protective and combative planet have a significant baseline influence on the outcome of all competition.
This week, Mars gets a reality check thanks to a challenging alignment with Saturn (aka 'the Taskmaster').   The frequency generated by this see-sawing quincunx aspect is hesitant and reluctant because the fear of failure underpins this relatively low vibration.  The good news is that there is a great chance of winning under this influence, but only if a thorough and disciplined approach to all action is maintained.  Stay practical.
We begin this week's predictions on Monday evening with a men's basketball game between Boston Celtics and Miami Heat.  Here, the bright Virgo moon oversees a tight and polished contest of wits, where technique will decide the winner.  Then to a women's basketball game on Friday evening between Phoenix Mercury and Los Angeles Sparks where the hidden and hooded Scorpio moon pulls the strings for a tricky contest.  Finally, to a Saturday evening baseball game between San Diego Padres and Chicago Cubs where the rising and full Scorpio moon will guarantee thrills and spills for a wickedly entertaining match. 
Game 1
NBA
Boston Celtics -v- Miami Heat
Monday 29th May @ 8:30 pm – Boston, Massachusetts
Monday evening at TD Garden and to a Conference Final Playoffs basketball game where home team Boston Celtics meet up with Miami Heat.  With a happily waxing gibbous Virgo moon shedding a supportive light onto the court and seeking perfection, this will be a crucial game where tactics and strategy rule, especially with Celtics' slick shooting guard, Piscean moon Jaylen Brown and his wild Leo Mars lying in wait.  But it appears that it will be Heat' small forward, super-smart Virgo Mars Jimmy Butler and his totally random Aquarian moon, who will be the one to light up the scoreboard with an electrifying performance.  Miami Heat to win.
Game 2
WNBA
Phoenix Mercury -v- Los Angeles Sparks
Friday 2nd June @ 7:00 pm – Phoenix, Arizona
Friday evening at Footprint Center and to a women's basketball game where home team Phoenix Mercury welcome Los Angeles Sparks onto their court. With a fresh-faced baby Scorpio moon hiding in the ethers, this will be a clandestine meeting, especially with Mercury' center, super-edgy Libran sun Brittney Griner and her on-point Taurean Mars in the spotlight.  However, it appears that it will be Sparks' handy veteran forward, Gemini sun Nneka Ogwumike and her tricky Piscean Mars who will weave her magic and get the job done.  Los Angeles Sparks to win.
Game 3
MLB
San Diego Padres -v- Chicago Cubs
Saturday 3rd June @ 7:10 pm – San Diego, California
Saturday evening at Petco Park and to a baseball game where home team San Diego Padres invite Chicago Cubs onto their turf.  With a fat and heavy full moon in Scorpio on the rise and in mutual reception with Mars, this will be a super-serious competition, especially with Cubs' star third baseman, Leo sun Patrick Wisdom and his dexterous Virgoan Mars in control.  But it appears that it will be Padres' designated hitter, killer Scorpio sun Matt Carpenter and his steadfast Taurean moon who will take the bull by the horns for a spectacular win.  San Diego Padres to win.
And that's a wrap for this week in Sports Astrology Predictions. Until next time!
All information in this post is merely the personal opinion of the author and not that of Astrology.com or any other person, company, or entity. At the time of publishing this article, not all team rosters have been finalized. All game times are rendered in local time. These predictions utilize the Sidereal system of astrology, which is based on the actual link between the position of the planets with the fixed stars and constellations. Should any game be delayed by a significant amount of time (generally speaking, 20 minutes or more), the original chart may not be valid, and the prediction must be viewed with caution, if at all.
Store
Recommended Reports For You
Most Popular on
Astrology.com