This Week's Sports Predictions: May 8 – 14, 2023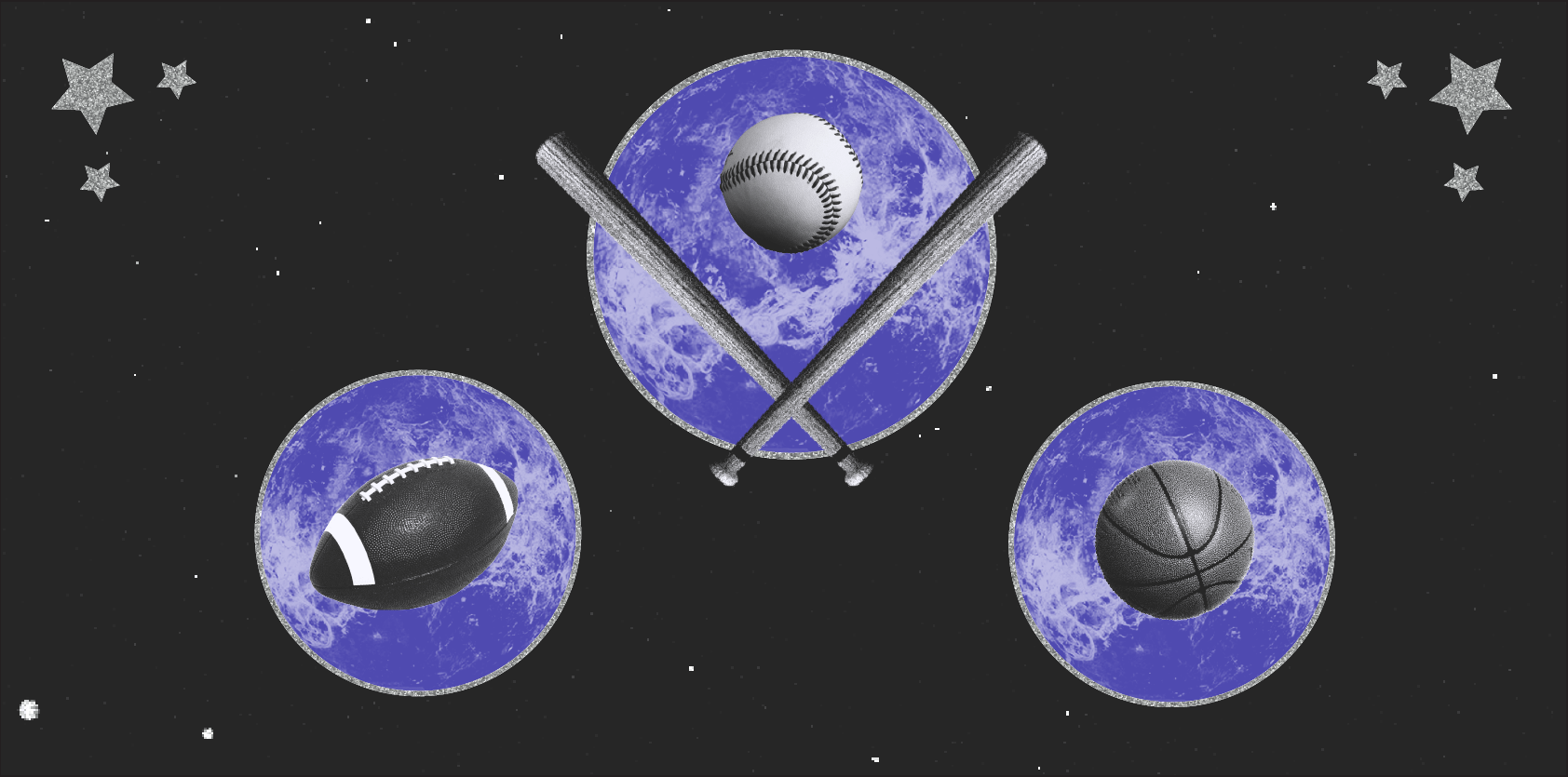 Welcome to Sports Astrology Predictions, where we take a look at the astrology of competition in a bid to predict who will come out on top!
All sport is ruled by the planet Mars. The position and condition of this protective and combative planet have a significant baseline influence on the outcome of all competition.
This week, Mars gets a little misty, thanks to a sweet and subtle rendezvous with Neptune.  The frequency generated by this easy flowing, alchemical trine aspect is hypnotic, subtle and magnetic, where dreams can be realised and wishes come true!  Although this is a highly intuitive vibe, the cross-hairs can get a little fuzzy under this influence and the desire to fight is tempered.  Energy levels may be low so approach all confrontation with a spirit of compassion and practice the art of faith – then sit back and wait for the magic to happen! 
We begin this week's predictions on Tuesday evening with a baseball game between Minnesota Twins and San Diego Padres.  Here, the wild Sagittarian moon happily flies beneath the radar for a fast and furious contest.  Then to a baseball game on Thursday afternoon between Cincinnati Reds and New York Mets where the hardened and hardworking plutonic Capricorn moon creates a little mayhem on both sides.  Finally, to a Friday evening baseball game between New York Yankees and Tampa Bay Rays where an ambitious and rebellious Aquarian moon gets ready to rub up against the stern vibes of Saturn for a seriously entertaining match. 
Game 1
MLB
Minnesota Twins -v- San Diego Padres
Tuesday 9th May @ 6:40 pm – Minneapolis, Minnesota
Tuesday evening at Target Field and to a baseball game where home team Minnesota Twins meet up with San Diego Padres.  With a buoyant, happily waning Sagittarian moon excited by a connection with Uranus, this will be a cracker of a contest, especially with Padres' designated hitter, quirky Aquarian moon Nelson Cruz and his scintillating and edgy Virgo Mars wreaking havoc.  However, it appears that it will be Twins' feisty third baseman, Gemini sun/Mars combo Jose Miranda and his wild Leo moon on the rise, who will stop at nothing to get the job done.  Minnesota Twins to win.
Game 2
MLB
Cincinnati Reds -v- New York Mets
Thursday 11th May @ 12:35 pm – Cincinnati, Ohio
Thursday afternoon at the Great American Ball Park and to a baseball game where home team Cincinnati Reds welcome New York Mets onto their turf.  With the stern Capricorn moon still reeling from her silent brush with the volcanic vibes of Pluto, this will be a no holds barred contest, especially with Reds' stormy right fielder, Aries moon Jake Fraley and his ferocious Regulus-laced Leo Mars on the prowl.  However, it appears that it will be Mets' slippery center fielder, Piscean sun Brandon Nimmo and his Sirius-infused Gemini Mars who will be the one to slip and slide for a spectacular win.  New York Mets to win.
Game 3
MLB
New York Yankees -v- Tampa Bay Rays
Friday 12th May @ 7:05 pm – New York City, New York
Friday evening at Yankee Stadium and to a baseball game where home team New York Yankees invite Tampa Bay Rays onto their field.  With a zappy Aquarian moon ready to short-circuit and Saturn ready to restrict, this will be a tricky match, especially with Rays' hot starting pitcher, Aries sun Shane McClanahan and his super-edgy Sagittarian moon throwing a spanner in the works.  But it appears that it will be Yankees' first baseman, Cancerian sun Anthony Rizzo and his penetrating Leo Mars who will be the one to take the game by the horns.  New York Yankees to win. 
And that's a wrap for this week in Sports Astrology Predictions. Until next time!
All information in this post is merely the personal opinion of the author and not that of Astrology.com or any other person, company, or entity. At the time of publishing this article, not all team rosters have been finalized. All game times are rendered in local time. These predictions utilize the Sidereal system of astrology, which is based on the actual link between the position of the planets with the fixed stars and constellations. Should any game be delayed by a significant amount of time (generally speaking, 20 minutes or more), the original chart may not be valid, and the prediction must be viewed with caution, if at all.
Most Popular on
Astrology.com