Weekly Finstrology Update for December 12: Fed Week Focus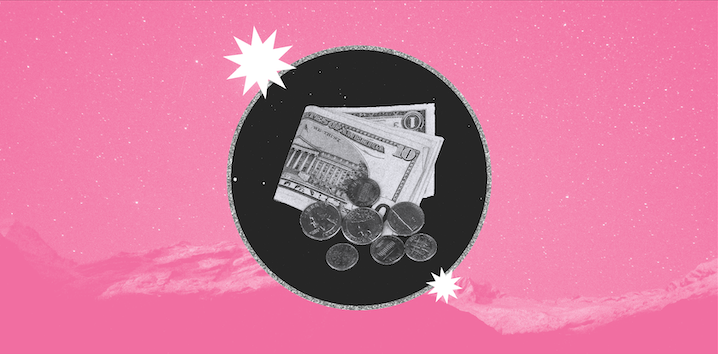 As has been typical this year, all eyes are on the Federal Reserve during the week that it meets to discuss policies and make decisions about where it should set interest rates.
For its final meeting of the year, which starts Tuesday and ends with the announcement of its findings at 2:00 pm Wednesday, three planets take center stage—the sun, Saturn and Neptune.
The sun, in free-wheeling and truth-finding Sagittarius, makes a sextile to Saturn in Aquarius on Monday that could let the Fed take the opportunity to be a bit flexible with interpreting the data and information it reviews and approach the discussion from an open-minded point of view.
On Wednesday, the sun squares Neptune in its ruling sign of Pisces less than two hours before the market knows exactly what the Fed did with interest rates. Thus, expect that either the Fed has difficulty clearly expressing the reasons behind its decision, or that the market misinterprets its intentions.
Year-End Trading
Be aware that Mercury enters its shadow period on Tuesday, which means it is now in the degrees of the zodiac where it will retrograde later. This is the time to tidy up all sorts of Mercury-related tasks before the retrograde begins on December 29, such as doing computer backups or getting your car tuned up.
Importantly for traders and investors is that Mercury retrograde begins on the second-to-last trading day of the year, which could introduce year-end snafus. Therefore, use the shadow period to examine your current positions and adjust as necessary.
Markets on the Move
TSM Taiwan Semiconductor Manufacturing
The world's largest contract computer chip maker, Taiwan Semiconductor Manufacturing, recently made news that it will build a second factory in Arizona, bringing its total investment in the plants to $40 billion. Construction on the first factory began in 2021 and is expected to begin production in late 2023, producing 5- and 4-nanometer chips. The second is expected to come onstream in 2026 with 3-nanometer chips.
The company's American Depository Receipts (ADRs) began trading in the United States on October 8, 1997. (An ADR is a form of equity security issued by an American bank or broker that represents the company's stock shares held by that bank or broker in the company's home country. ADRs make it easier for U.S. investors to trade foreign stocks.)
Look for low on December 22, when transiting Jupiter makes its third and final trine to the stock's first-trade Venus. Prices made lows at the other two trines on May 11 and October 25. Also that day, transiting Venus is partile square the first-trade sun, with the transiting sun conjunct first-trade moon.
On January 31, 2023, TSM prices could make a significant high. The main feature is grand trine as Mars and the moon in Gemini are trine to the stock's natal sun and Mercury in Gemini and natal Jupiter in Aquarius. Also contributing to the grand trine is the transiting sun, which is conjunct first-trade Jupiter.
Weekly Highlights
Euro FX Low on Tuesday, December 13—The transiting sun and moon form a grand trine with this market's natal Venus, the ruler of money and an especially important planet for this currency market. In addition, transiting Venus and Mercury (both acting at extremes because they are out-of-bounds) are trining natal Mercury. In the December futures contract, look for support near 1.0430 and 1.0320.
10-yr. T-note Low on Friday, December 16—The opposition between transiting Jupiter and the moon is aligned with the important Venus/Mars opposition in this market's natal horoscope. In addition, transiting Venus and Mercury (both acting at extremes because they are out-of-bounds) are trining natal sun. Look for support in the March futures contract near 112-200. Remember that a low in price means a high in interest rates.
All times Eastern
All information in this post is merely the personal opinion of the author and not that of Astrology.com or any other person, company or entity. This information is not to be construed as financial advice, nor relied upon as such. Please contact your broker or financial advisor for trading and investment advice, and use astrological indicators in combination with other trading-decision inputs. Past results are not necessarily indicative of future market behavior.
Store
Recommended Reports For You
Most Popular on
Astrology.com