This Week in Sports Astrology: Meet Mets Max Scherzer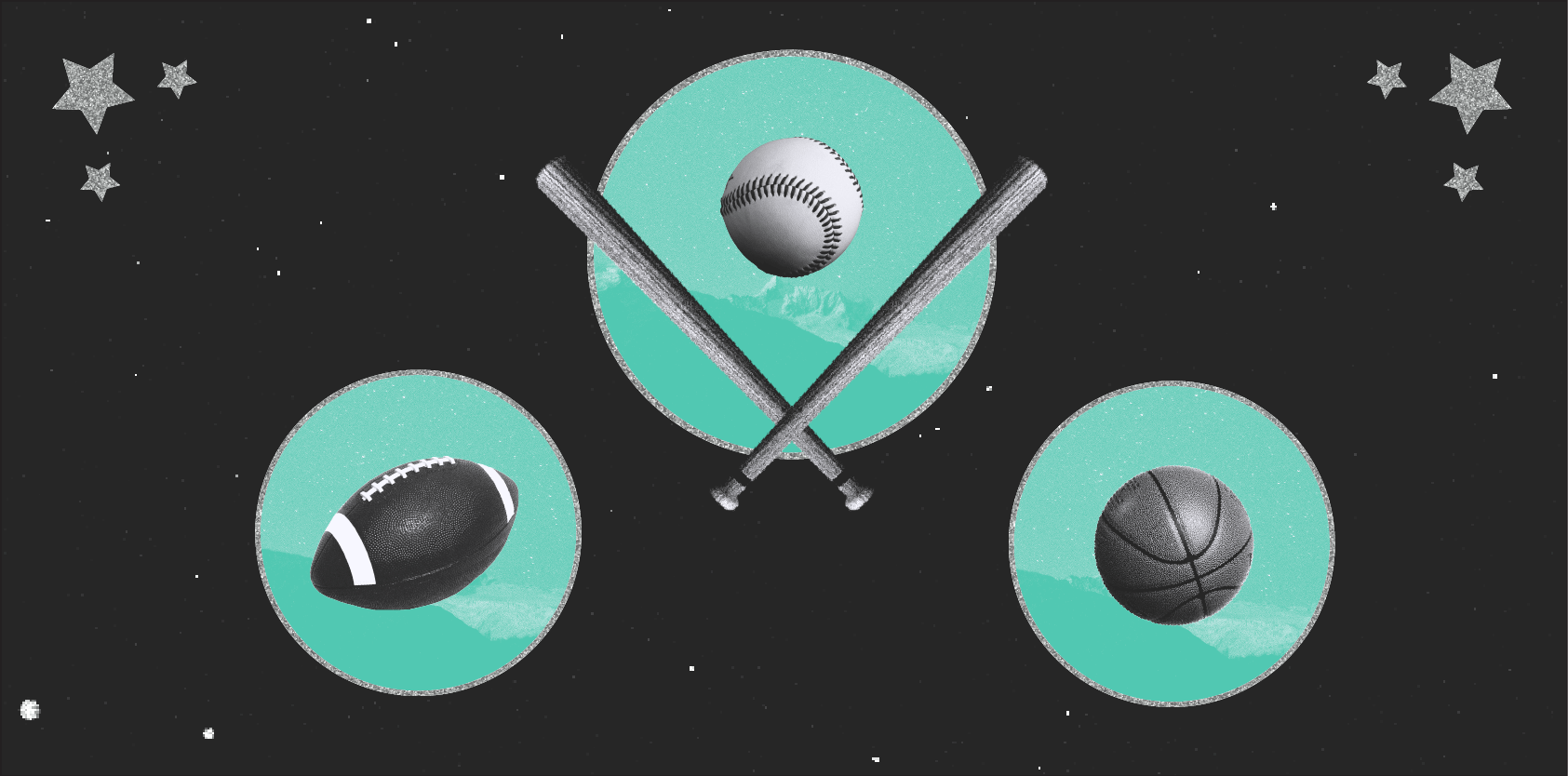 The Mets entered the 2022 season boasting the most extravagant roster in franchise history. Their Opening Day payroll is close to $300 million. The two oft-injured pitching aces, Jacob deGrom and Max Scherzer are making a combined $78.8 million—more than four entire Major League teams!
Max Scherzer is a fire sign Leo, born July 27, 1984, in Chesterfield, Missouri. King of the Zodiac, proud and intensely individual, he really wants to stand out, to be the very best you can be, and be recognized and appreciated for his unique contributions.
Doing something well and being respected for it is extremely important to him, and he cannot tolerate being in the background, taking orders from others, or being "just one of the team." He must put his personal stamp on whatever he does, directing his own course in life. He needs to have a place where he can shine and be the one in charge
(Speaking of standing out, Max's left eye is brown, and his right is blue. He has a condition known as Heterochromia Iridis, and is proud of his distinct look.)
Mercury, which rules communication, is an important planet for an athlete. Max has Mercury in Virgo—a powerful placement for a pitcher—the more precise and exact, the better. The perfectionist of the Zodiac, Virgo has a clear, logical, analytical mind and an aptitude for work that requires meticulous attention to detail and efficient organization – well-grounded and pragmatic, developing specialized skills and technical expertise are key to success.
Max's strengths are in his precise thinking, careful craftsmanship, and mastery of technical skills. He's good at what he does, and critical of others' work if it does not meet such high standards.
Max-imum Mars 
Mars is a crucial planet for an athlete, ruling energy, assertion and aggression. It's one of the first planets I research when doing sports astrology. Natal Mars, aspects to Mars, and transits and progressions to Mars Rule!
Max has Mars in super intense Scorpio, making him extremely strong-willed, pursuing goals and desires with passionate dedication and determination. He is capable of total concentration and tremendous discipline bordering on obsession. As with any planet in Scorpio, there is a strong tendency to be secretive and unwilling to reveal aims and intentions. Mad Max indeed, quite the formidable foe!
So, for Max to signal he was done in the 6th inning of a baseball game against the St. Louis Cardinals, was an anomaly.
According to ESPN New Services, the three-time Cy Young Award winner, left with 2 outs in the 6th inning and a 1-1 count on Albert Pujols on May 18, 2022. Max threw a slider in the dirt and immediately signaled to the New York bench that he was done.
"Just felt a zing on my left side and knew I was done," he told reporters. "When I felt it, I just knew there's no way you can throw another pitch so just get out of there."
The "Zing" of Uranus 
We knew trouble was brewing. Leos have a flair for the dramatic, as he placed his hand underneath his throat with a slicing motion. After all, Uranus' middle name is Zing! Expect the unexpected! Uranus transits are the real Wild Cards and Game Changers.
That said, as Max is injury prone, he can be rather volatile when transiting Uranus opposes Mars. Uranus can be unpredictable, to say the least. It's a slow-moving planet that moves a few degrees a year, plus retrogrades, so this erratic journey has just begun.
Max has Mars in Scorpio at 20 degrees, transiting Uranus is 15 degrees Taurus and will be in orb on and off for the next two years.
Hold on to your Mets hats, and see what is sustainable. Manage those expectations once again, Mets fans. Give yourself space to be upset: "Ya Gotta Bereave, and then Remember, Ya Gotta Believe!"
Triggered by the Full Flower Moon Lunar Eclipse on May 15, at 25 degrees Scorpio (his Mars is 20 degrees Scorpio), Max's injury occurred on May 18. There was also a Mars/Jupiter/Neptune conjunction in Pisces. The first Full Moon in May is also called the Buddha Moon when the Buddha was incarnated.
An MRI taken Thursday, May 19, revealed Max has a "moderate to a high-grade internal oblique strain," according to the team. He's on the IL, which estimated his recovery at 6-8 weeks, projecting his return around early July, around the All-Star Break.
Volatile Year Ahead 
Also vying for attention in his chart, Saturn in Aquarius squares his Mars in Scorpio, August through September, as the best-made plans can go awry. This rules skeletal structure, bones, knees, ribs, etc.
This will be an extremely unpredictable and volatile year, and the intense restlessness he feels needs to be handled carefully.
In a cosmic double whammy, the Progressed sun square his Uranus and Progressed Mars conjunct Uranus. Talk about adding insult to injury!
Max has a great need to break free of situations that have limited his actions. His reactions are immediate and often angry, and he may be compelled to engage in unproductive ego battles with other people. Obstacles can constantly test his patience, which he's lacking right now. He's extremely impatient with delays and restrictions, especially when Saturn squaring Mars is also in the mix.
A timely Saturn mantra, the delay doesn't mean denial. Saturn rules skeletal structure, bones, knees, teeth, ribs, obliques, etc. Get that timely Saturn mantra ready, delay does not mean denial!
Uranian energy can make one much more accident-prone and he should use special care when operating any kind of machinery. Repressing this energy can adversely affect health, especially in the form of headaches or trouble sleeping. Easier said than done with Mars in Scorpio, as he must work patiently and be flexible when unexpected obstacles arise.
Transits don't occur in a vacuum, and Max will have Jupiter in Aries, making a trine his Sun to mitigate somewhat.
And last, but certainly not least, Pluto square Pluto as the mid-life crisis ushers in.
Baseball Gods and Goddesses have their work cut out for them, and positive mojo needs to step up to the plate—now more than ever! Thrown a curveball by the universe, if they bring you to it, they will bring you through it. The Mets are still in the first place!
Full disclosure: I grew up a Mets fan during the 1973 magical Ya Gotta Believe season. My brother taught me baseball and the Mets taught me never to give up on life or your team.
Tongue-in-cheek note to billionaire Mets owner, Gemini Steve Cohen: Since I grew up a Mets fan, I'm available for unique sports astrology forecasting an athlete's potential for future performance, not rewarding past performance. Timely sports astrology consults are $175 per hour, a mere pittance, and can save you $130 million for a three-year contract for an injury-prone pitcher!
And tune in soon for the Love Sports Astrology podcast with Cesar Love, "Meet the Mets" as we explore the Mets sports astrology and dig deeper into Max Scherzer's astrology chart.
Most Popular on
Astrology.com