This Week's Sports Predictions: April 10 – 16, 2023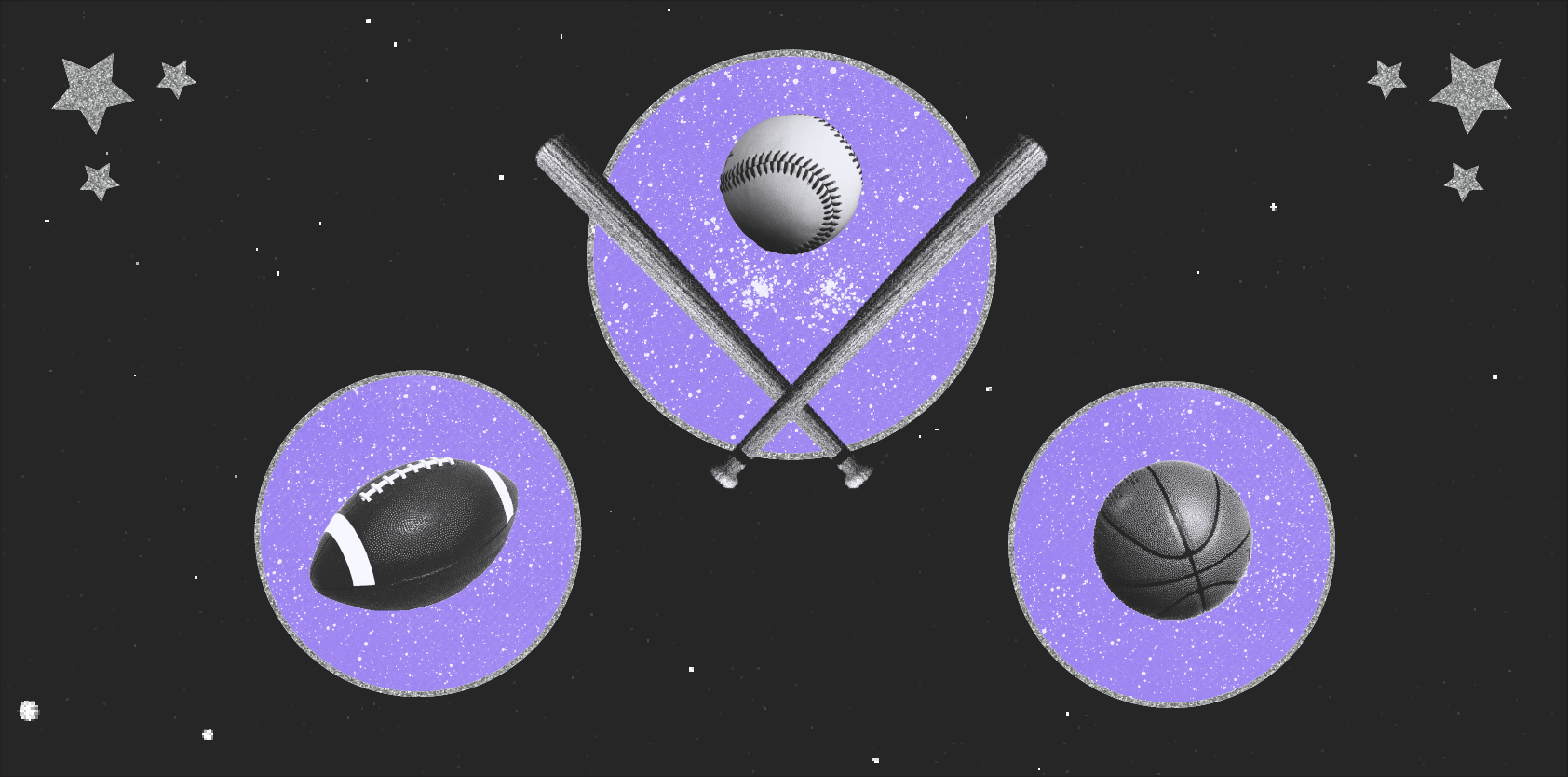 Welcome to Sports Astrology Predictions, where we take a look at the astrology of competition in a bid to predict who will come out on top!
All sport is ruled by the planet Mars. The position and condition of this protective and combative planet have a significant baseline influence on the outcome of all competition.
This week, Mars aligns with Mebsuta ('under foot') – a rare, cool class G double supergiant star in the constellation Gemini.  Situated along the ecliptic path of the moon on the outstretched leg of the twin Castor, the frequency generated by this supergiant is so powerful that it connects hard and fast with the warrior to produce a highly versatile mercurial vibe.  With all interactions, conversations, and confrontations on high alert, now is the time to take advantage of this enormous influx of intuitive energy and get started on the right foot! 
We begin this week's predictions on Monday afternoon with a baseball game between Minnesota Twins and Chicago White Sox.  Here, the silent Scorpio moon gets to control play with deadly accuracy for a thrilling fight to the end.  Then on Sunday afternoon, to a baseball game between Detroit Tigers and San Francisco Giants, where the rebellious Aquarian moon stirs up the vibe for an unruly contest.  Finally, to a baseball game between Houston Astros and Texas Rangers where the continuing random vibe from the Aquarian moon sets up a surprising and super-exciting match. 
Game 1
MLB
Minnesota Twins -v- Chicago White Sox
Monday 10th April @ 1:10 pm – Minneapolis, Minnesota
Monday afternoon at Target Field and to a baseball game where home team Minnesota Twins invite Chicago White Sox onto their field.  With a guarded Scorpio moon on watch, this will be a powerful match, especially with White Sox' powerhouse third baseman, Taurean sun Yoan Moncada, and his spirited Aries moon on the attack.  But it appears that it will be Twins' stealthy third baseman, Gemini sun/Mars double whammy Jose Miranda and his wild Leo moon, who will rise to the occasion with his sexy moves.  Minnesota Twins to win. 
Game 2
NBA
Detroit Tigers -v- San Francisco Giants
Sunday 16th April @ 1:10 pm – Detroit, Michigan
Sunday afternoon at Comerica Park and to a baseball game where home team Detroit Tigers meet up with San Francisco Giants.  With a waning Aquarian moon escaping the clutches of Saturn, this will be an unruly contest, especially with Giants' quirky second baseman, Aquarian sun/Mars combo Thairo Estrada and his fiery Aries moon on the attack.  However, it appears that it will be Tigers' sizzling right fielder, Aries sun Austin Meadows, and his clever Gemini moon who will outwit the opposition with his challenging and controversial tactics.  Detroit Tigers to win. 
Game 3
MLB
Houston Astros -v- Texas Rangers
Sunday 16th April @ 6:08 pm – Houston, Texas
Sunday evening and to a baseball game where home team Houston Astros invite Texas Rangers onto their turf for a stab at the Lone Star Series.  With a stormy Aquarian moon causing more than a little havoc, this will be an electrifying match, especially with Rangers' edgy left fielder, Leo sun Robbie Grossman and his tricky Piscean moon slipping and sliding and scoring.  But it appears that it will be Astros' two-faced left fielder, Gemini sun/Mercury combo Yordan Alvarez and his super-clever, super-efficient Virgoan Mars, who will be the one to easily out-smart and out-manoeuvre all but the shrewdest of his opponents.  Houston Astros to win.
And that's a wrap for this week in Sports Astrology Predictions. Until next time!
All information in this post is merely the personal opinion of the author and not that of Astrology.com or any other person, company or entity. At the time of publishing this article, not all team rosters have been finalized. All game times are rendered in local time. These predictions utilize the Sidereal system of astrology which is based on the actual link between the position of the planets with the fixed stars and constellations. Should any game be delayed by a significant amount of time (generally speaking 20 minutes or more) the original chart may not be valid and the prediction must be viewed with caution, if at all.
Store
Recommended Reports For You
Most Popular on
Astrology.com