This Week's Sports Predictions: February 13-19, 2023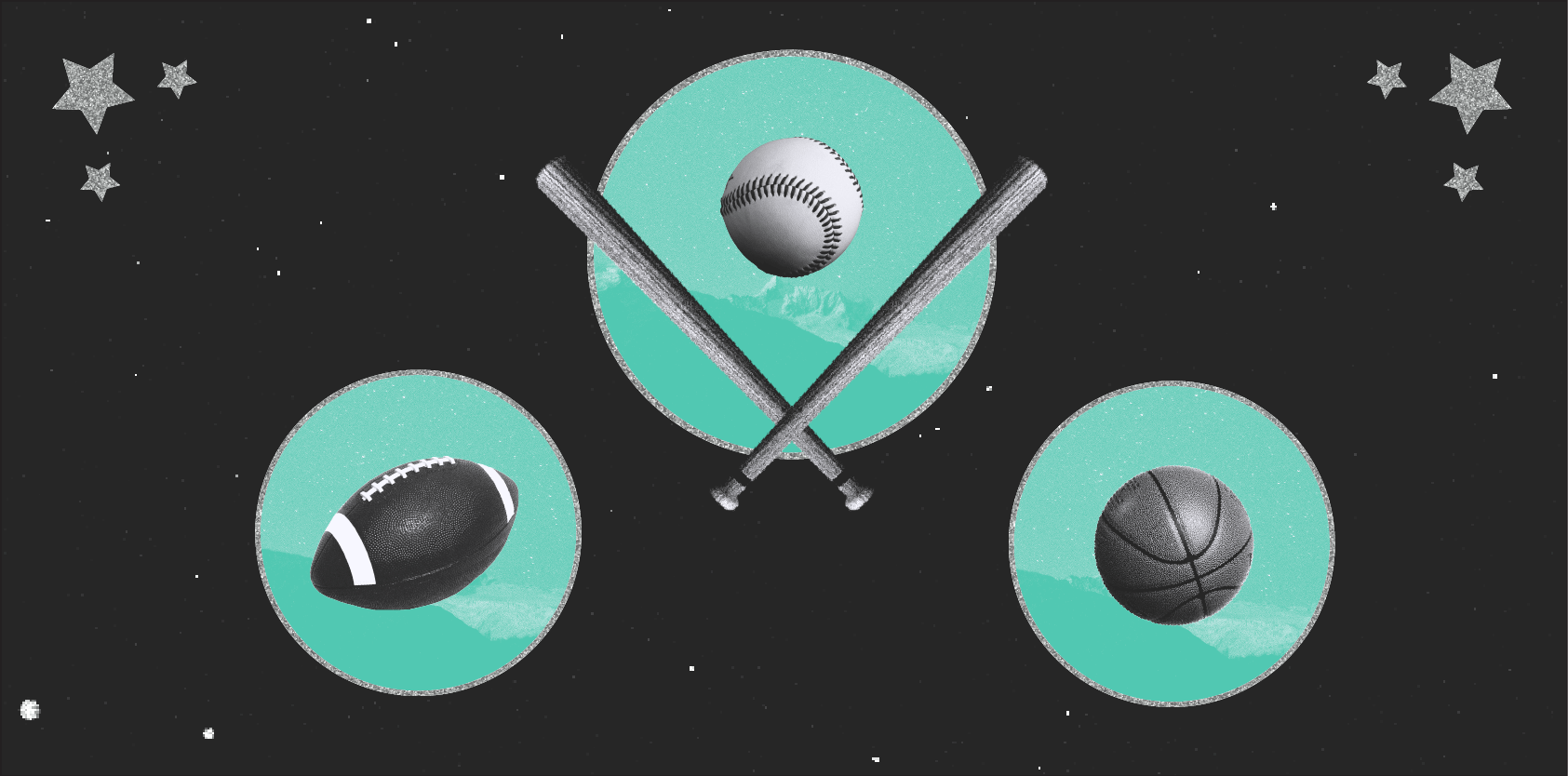 Welcome to Sports Astrology Predictions where we take a look at the astrology of competition in a bid to predict who will come out on top!
All sport is ruled by the planet Mars. The position and condition of this protective and combative planet has a significant base-line influence on the outcome of all competition
This week, sparks fly as Mars meets up for an exclusive, crazy play-date with Uranus!  Random and impulsive, the frequency generated by this semi-sextile aspect will upset the status quo and force change.  Snap decisions will be called for as sudden and unexpected situations arise where anything can and will happen.  Expect the unexpected and be prepared to take advantage of this sizzling, volatile vibration which will give a glimpse of future possibilities.  Be aware that any delays or frustrations will be met by impatience and anger, so stay chilled, stay tuned and manifest your dreams!  
We begin this week's predictions on Tuesday evening with a Valentine's Day basketball game between Milwaukee Bucks and Boston Celtics.  Here, the pushy Scorpio moon rocks the boat and sets tempers flying as these top two teams battle it out. Then, looking at Thursday evening's basketball game between Phoenix Suns and Los Angeles Clippers, an over-confident Sagittarian moon throws caution to the wind for an explosive and surprising result.  Finally, to Friday evening and to an ice hockey game between Minnesota Wild and Dallas Stars, where a cold Capricorn moon meets up with Pluto to calmly expose and dispatch the weakest link. 
Game 1
NBA
Milwaukee Bucks -v Boston Celtics
Tuesday 14th February @ 7:00 pm – Milwaukee, Wisconsin
Tuesday evening at Fiserv Forum and to a Valentine's Day basketball game where home team Milwaukee Bucks invite Boston Celtics onto their court.  With a contentious and controlling Scorpio moon causing havoc on the scoreboard, this will be a ruthless fight for survival, especially with robust Bucks point guard, Taurean sun Jrue Holiday and his elusive Piscean Mars confusing his opponents.  But it appears that it will be Celtics eccentric combo-guard, Aquarian sun Jayson Tatum and his own tricky Piscean Mars who will weave his magic to get the job done.  Boston Celtics to win. 
Game 2
NBA
Phoenix Suns -v- Los Angeles Clippers
Thursday 16th February @ 8:00 pm – Phoenix, Arizona
Thursday evening at Footprint Center and to a basketball game where home team Phoenix Suns meet up with Los Angeles Clippers.  With a wildly inflated Sagittarian moon overstepping her mark, this will be a volatile contest, especially with big hot-shot Suns point guard, Arian sun Chris Paul and his savage fixed-star Aldebaran-laced Taurean Mars dominating play.  However, it appears that it should be Clippers complex small forward, Cancerian moon/Mars combo Norman Powell and his ambitious and ambiguous Saturn-return, who will keep his opponents guessing and seal the deal with his unpredictable moves.  Los Angeles Clippers to win.
Game 3
NHL
Minnesota Wild -v- Dallas Stars
Friday 17th February @ 7:00 pm –Saint Paul, Minnesota
Friday evening at Xcel Energy Center and to an ice hockey game where home team Minnesota Wild invite Dallas Stars onto their rink.  With a shadowy Capricorn moon making out with Pluto, this will be a hooded and ruthless contest, especially with brutal Stars left wing, Scorpio moon Jason Robertson showing no mercy.  But it appears that it will be Wild fiery left wing, Aries sun Kirill Kaprizov and his dominating and unruly Leo Mars, who will dominate the action with a feral and ferocious display of power.  Minnesota Wild to win.
And that's a wrap for this week in Sports Astrology Predictions. Until next time!
All information in this post is merely the personal opinion of the author and not that of Astrology.com or any other person, company or entity. At the time of publishing this article, not all team rosters have been finalized. All game times are rendered in local time. These predictions utilize the Sidereal system of astrology which is based on the actual link between the position of the planets with the fixed stars and constellations. Should any game be delayed by a significant amount of time (generally speaking 20 minutes or more) the original chart may not be valid and the prediction must be viewed with caution, if at all.
Store
Recommended Reports For You
Most Popular on
Astrology.com