This Week's Sports Predictions: January 30–February 5, 2023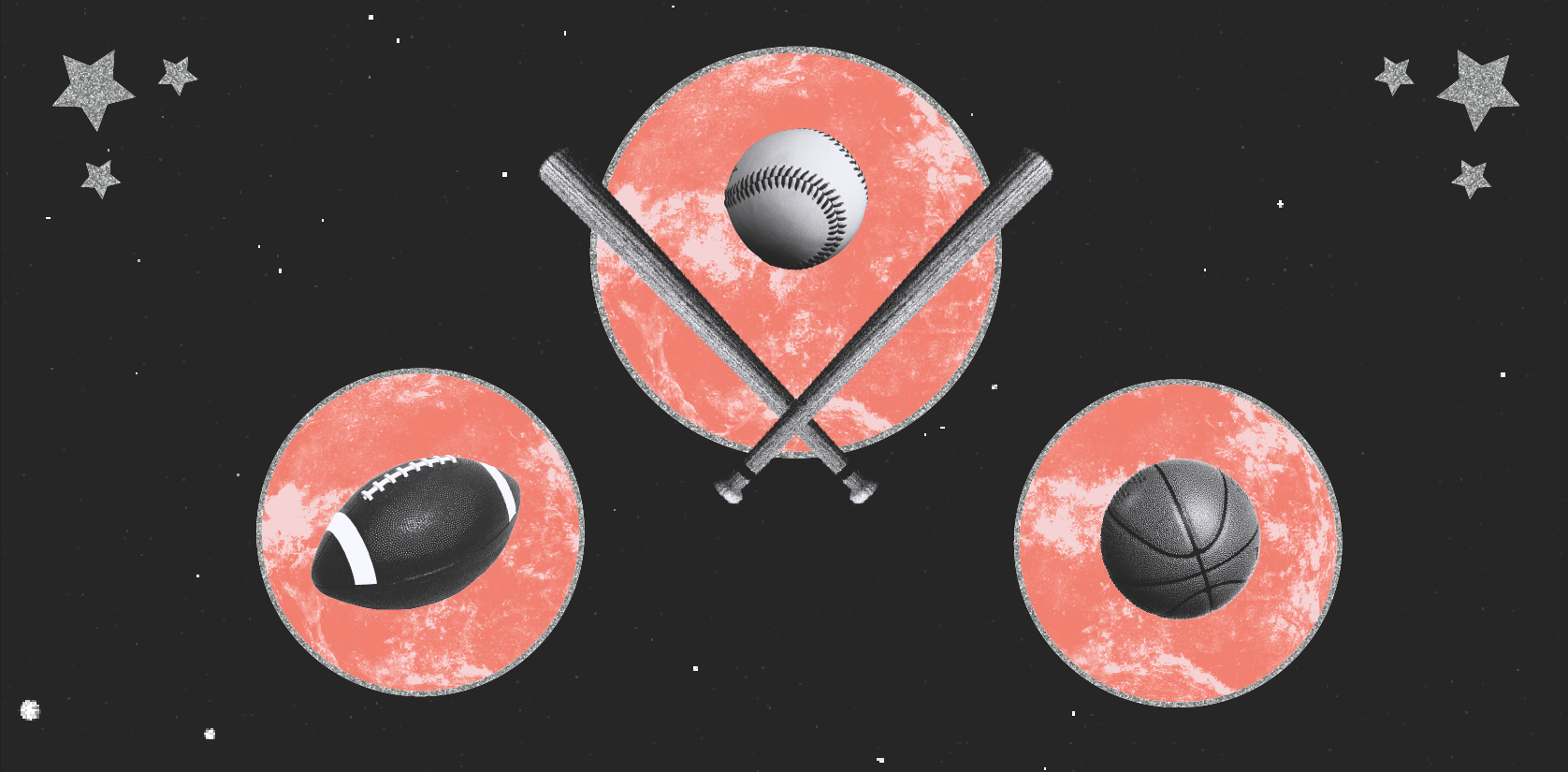 Welcome to Sports Astrology Predictions where we take a look at the astrology of competition in a bid to predict who will come out on top!
All sport is ruled by the planet Mars. The position and condition of this protective and combative planet has a significant base-line influence on the outcome of all competition
This week, Mars is pumped and ready for a bitter-sweet meet with Venus as she makes her move and hones in on his territory.  Petulant and rebellious, the love goddess blows hot one minute and cold the next, oozing an unpredictable and exhilarating vibration that ultimately seeks to connect.  Disruptive and demanding, this is an unsettled and primal frequency where tempers flare and emotions run riot!  All relationships and teamwork will be tested as this contentious chemistry builds to a climax.  
We begin this week's predictions on Monday evening with a basketball game between Portland Trail Blazers and Atlanta Hawks.  Here, the powerful Aldebaran moon joins forces with Mars to oversee a scalding hot contest where the stamina of both teams will be tested.  Then to Friday evening to a basketball game between Minnesota Timberwolves and Orlando Magic, where the plump Cancerian moon rises for a sensitive and moody meeting.  Finally, to Saturday evening and to a basketball game between Golden State Warriors and Dallas Mavericks where the fat and full Cancerian moon will all but guarantee an exhilarating conclusion!
Game 1
NBA
Portland Trail Blazers -v- Atlanta Hawks
Monday 30th January @ 7:00 pm – Portland, Oregon
Monday evening at Moda Center and to a basketball game where home team Portland Trail Blazers invite Atlanta Hawks onto their turf.  With the Taurean Mars/moon combo cruising for a bruising, this will be a fast-paced, brutal game with more than a little controversy, especially with Hawks power forward, stealthy Scorpio sun Onyeka Okongwu plotting a winning course.  But it appears that it will be the towering Blazers fixed star Regulus center, Leo sun Jusuf Nurkic and his slippery Piscean moon, who will reach the stars with his wicked close shots.  Portland Trail Blazers to win. 
Game 2
NBA
Minnesota Timberwolves -v- Orlando Magic
Friday 3rd February @ 7:00 pm – Minneapolis, Minnesota
Friday evening at Target Center and to a basketball game where home team Minnesota Timberwolves welcome Orlando Magic onto their court.  With the baby Cancerian moon shining a raw and tender light, this will be a tricky contest in many ways, especially with giant Magic center, Sagittarian Mars Bol Bol and his one-of-a-kind Aquarius moon a major thorn in the side of his opponents.  However, it appears that it will be Timberwolves point guard, stand-out Aquarian Sun/Mars combo D'Angelo Russell and his combative Aries moon, who will have plenty of opportunities to snatch a victory for his team.  Minnesota Timberwolves to win.
Game 3
NBA
Golden State Warriors -v- Dallas Mavericks
Saturday 4th February @ 5:30 pm – San Francisco, California
Saturday evening at Chase Center and to basketball where home team Golden State Warriors meet up with Dallas Mavericks.  With an old and irritable Cancerian moon burning the candle at both ends, this will be a highly contentious meeting, especially with Warriors forward, Capricorn sun Kevon Looney and his playful Leo moon stirring the pot.  But it appears that it will be Mavericks towering point guard, Aquarian sun Luka Doncic and his wandering void-of-course moon, who will blind-side his opponents with his unpredictable and quirky moves.  Dallas Mavericks to win.
And that's a wrap for this week in Sports Astrology Predictions. Until next time!
All information in this post is merely the personal opinion of the author and not that of Astrology.com or any other person, company or entity. At the time of publishing this article, not all team rosters have been finalized. All game times are rendered in local time. These predictions utilize the Sidereal system of astrology which is based on the actual link between the position of the planets with the fixed stars and constellations. Should any game be delayed by a significant amount of time (generally speaking 20 minutes or more) the original chart may not be valid and the prediction must be viewed with caution, if at all.
Most Popular on
Astrology.com