This Week's Sports Predictions: March 13-19, 2023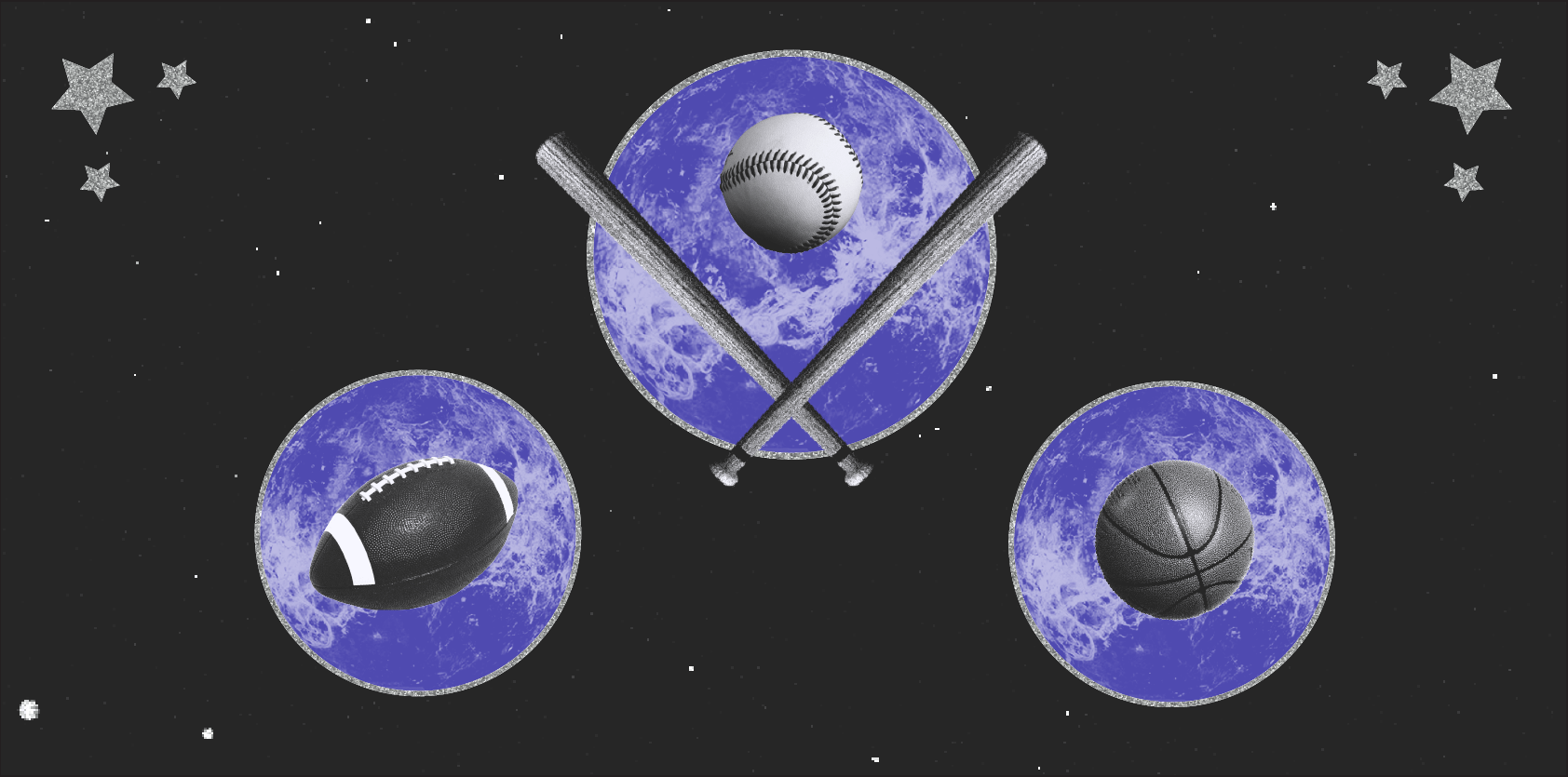 Welcome to Sports Astrology Predictions where we take a look at the astrology of competition in a bid to predict who will come out on top!
All sport is ruled by the planet Mars. The position and condition of this protective and combative planet has a significant baseline influence on the outcome of all competition.
This week, Mars gets a little tricky thanks to a clandestine meeting with Neptune and the sun.  Hazy and lazy, this mystical frequency bends and twists reality and encourages the great escape.  Mojo levels are low and like water eroding rock, many sacrifices will need to be made in order to reach the end goal.  A bewildering and perplexing time, be prepared for a series of curved balls and remember that what you see or expect will definitely not be what you get. 
We begin this week's predictions on Monday evening with a basketball game between Dallas Mavericks and Memphis Grizzlies.  Here, the hooded Scorpio moon slips beneath the surface to take control of a thrilling and lethal contest.  Then to Wednesday evening for a basketball game between Houston Rockets and Los Angeles Lakers where the buoyant Sagittarian moon will lift the vibes for an upbeat, sensational game.  Finally, to Sunday afternoon and to an ice hockey game between Minnesota Wild and Washington Capitals where a waning Aquarian moon aligns with the harsh rays of Saturn for a highly disciplined and motivated match.  
Game 1
NBA
Dallas Mavericks -v- Memphis Grizzlies
Monday 13th March @ 6:30 pm – Dallas, Texas
Monday evening at American Airlines Center and to a basketball game where home team Dallas Mavericks welcome Memphis Grizzlies onto their court.  With a powerful and transformative scorpion-hearted Antares moon underpinning the action, this will be a cut-throat and ruthless fight where hidden agendas rule, especially with Mavericks random shooting guard, quirky Aquarian sun Luka Doncic and his passive/aggressive Libran Mars taking the initiative.  But it appears that it will be Grizzlies power forward, Leo sun Jaren Jackson Jr. and his powerful Scorpio Mars/moon combo who will be the one to watch.  Memphis Grizzlies to win. 
Game 2
NBA
Houston Rockets -v- Los Angeles Lakers
Wednesday 15th March @ 7:00 pm – Houston, Texas
Wednesday evening at Toyota Center and to a basketball game where home team Houston Rockets meet up with Los Angeles Lakers.  With an inflated Sagittarian moon rocking the vibes, this will be one for the books, especially with Lakers power forward, Aquarian sun Anthony Davis and his two-faced Gemini Mars causing havoc.  However, it appears that it will be Rockets star rookie shooting guard, hardworking Capricorn sun Jalen Green and his slippery Piscean Mars who will hypnotically weave his magic to the delight of a mesmerized crowd.  Houston Rockets to win. 
Game 3
NHL
Minnesota Wild -v- Washington Capitals
Sunday 19th March @ 1:00 pm –Saint Paul, Minnesota
Sunday afternoon at Xcel Energy Center and to an ice hockey game where home team Minnesota Wild invite Washington Capitals onto their rink.  With a cool Aquarian moon caught in the orb of Saturn, this will be a ruthless game, especially with Wild right wing, Leo Mars/sun combo Mats Zuccarello and his wicked Scorpio moon sliding beneath the radar.  But it appears that it will be Capitals center, stubborn Taurean sun Evgeny Kuznetsov and his tricky Piscean Mars who will slip and slide and get the job done.  Washington Capitals to win. 
And that's a wrap for this week in Sports Astrology Predictions. Until next time!
All information in this post is merely the personal opinion of the author and not that of Astrology.com or any other person, company or entity. At the time of publishing this article, not all team rosters have been finalized. All game times are rendered in local time. These predictions utilize the Sidereal system of astrology which is based on the actual link between the position of the planets with the fixed stars and constellations. Should any game be delayed by a significant amount of time (generally speaking 20 minutes or more) the original chart may not be valid and the prediction must be viewed with caution, if at all.
Most Popular on
Astrology.com