This Week's Sports Predictions: March 27 – April 2, 2023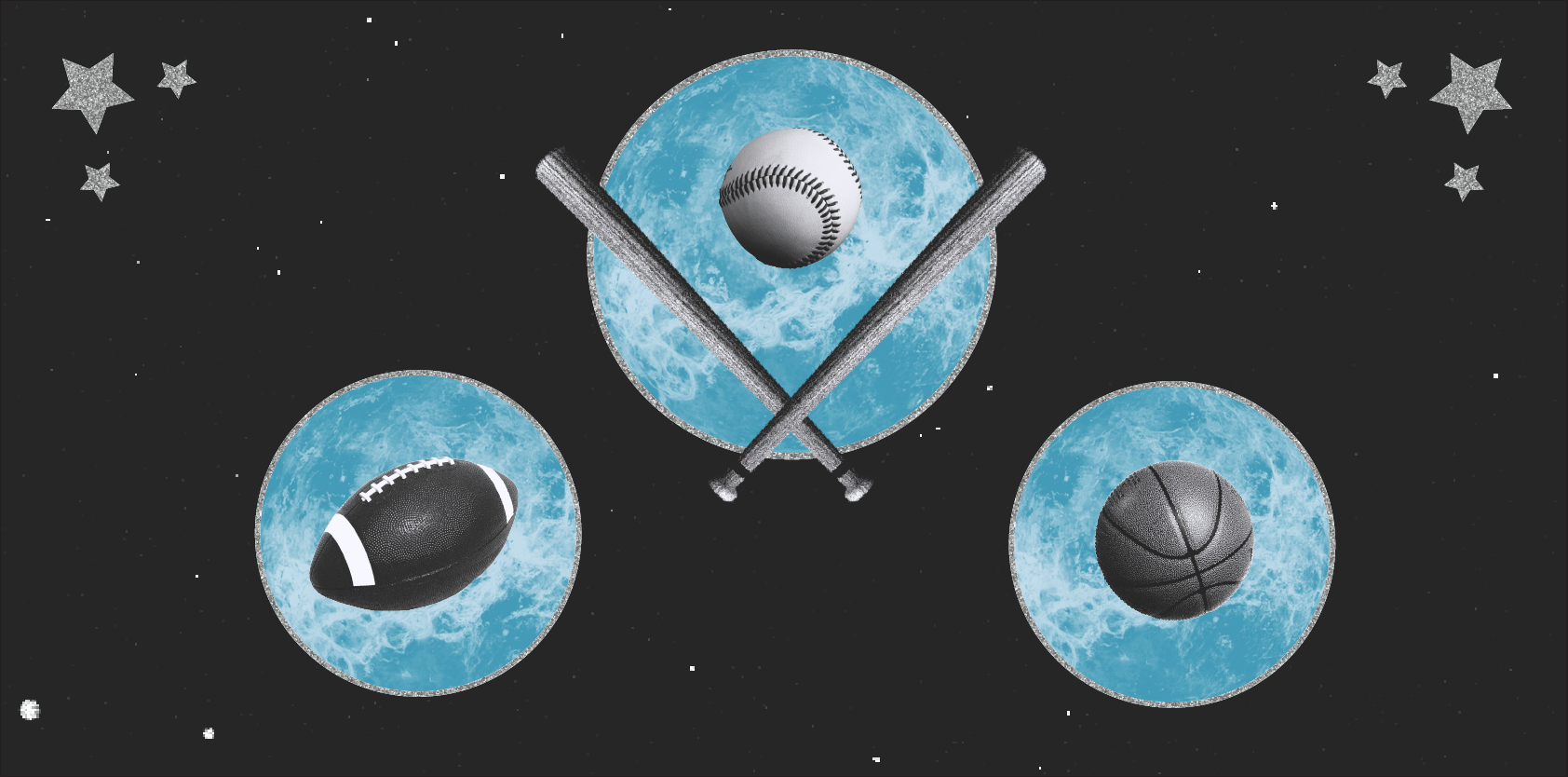 Welcome to Sports Astrology Predictions, where we take a look at the astrology of competition in a bid to predict who will come out on top!
All sport is ruled by the planet Mars. The position and condition of this protective and combative planet have a significant baseline influence on the outcome of all competition.
This week, Mars gets locked and loaded and seriously ambitious thanks to a passionate connection with the determined and hardworking vibes of Saturn.  The frequency generated by this highly constructive trine aspect between the two 'bad boys' is truly motivating.  Timing is crucial, and a methodical approach is key to getting the job done and staying on top.  Plot a steady course and focus on the end goal and reap the rewards of this highly efficient connection.
We begin this week's predictions on Thursday afternoon with the first baseball game of the season between the New York Yankees and the San Francisco Giants.  Here, the highly sensitized Cancerian moon aligns with the hooded and lethal vibrations of Pluto for a powerful and cathartic contest.  Then later in the afternoon, to another baseball game between Tampa Bay Rays and Detroit Tigers where the powerful moon continues to cause havoc and turn the tides on expectations.  Finally, to celebrate all things baseball, a third game between Miami Marlins and New York Mets where the Cancerian moon gets massively supported by Jupiter for a hugely entertaining match.  
Game 1
MLB
New York Yankees -v- San Francisco Giants
Thursday 30th March @ 1:05 pm – The Bronx, New York
Thursday afternoon at Yankee Stadium and to the first baseball game of the season where the home team New York Yankees invite the San Francisco Giants onto their field.  With a sensationally placed plutonic Cancerian moon setting the scene of intrigue for the entire season, this game will be wicked, especially with Yankees' star starting pitcher, lethal Scorpio sun Carlos Rodon and his retrograde Cancerian Mars right on target.  But it appears that it will be Giants' cool and calm shortstop, Capricorn sun Brandon Crawford and his stealthy Piscean Mars who will take charge and direct the play for an outstanding win.  San Francisco Giants to win. 
Game 2
MLB
Tampa Bay Rays -v- Detroit Tigers
Thursday 30th @ 3:10 pm – St. Petersburg, Florida
Thursday afternoon at Tropicana Field and to a baseball game where home team Tampa Bay Rays meet up with Detroit Tigers.  With the waxing Cancerian moon hovering in the ethers, this will be a tricky game, especially with Rays' moody third baseman Cancerian sun/moon combo Yandy Diaz and his flashy Leo Mars grabbing the spotlight.  However, it appears that it will be Tigers' fiery designated hitter, Aries sun/Mars/Mercury stellium Miguel Cabrera who will steal the show thanks to his crafty Gemini moon flying beneath the radar.  Detroit Tigers to win. 
Game 3
MLB
Miami Marlins -v- New York Mets
Friday 31st March @ 6:40 pm – Miami, Florida
Friday evening at LoanDepot Park and to a baseball game where home team Miami Marlins invite New York Mets onto their turf.  With the Cancerian moon connecting with Jupiter and ready for some big shots, this will be a spirited game, especially with Marlins' crafty second baseman, Piscean sun Jean Segura and his killer Scorpio moon ruthlessly controlling the side action.  But it appears that it will be Mets' third baseman, Scorpio moon Eduardo Escobar and his covert Piscean Mars who will stunningly slip and slide his team to victory.  New York Mets to win. 
And that's a wrap for this week in Sports Astrology Predictions. Until next time!
All information in this post is merely the personal opinion of the author and not that of Astrology.com or any other person, company or entity. At the time of publishing this article, not all team rosters have been finalized. All game times are rendered in local time. These predictions utilize the Sidereal system of astrology which is based on the actual link between the position of the planets with the fixed stars and constellations. Should any game be delayed by a significant amount of time (generally speaking 20 minutes or more) the original chart may not be valid and the prediction must be viewed with caution, if at all.
Store
Recommended Reports For You
Most Popular on
Astrology.com